Overhaul Modding Incorporated Presents...

The Fallout Mod
Bringing Fallout to Minecraft
by Blfngl
My most recent mod can be found here,
Minerraria - Revived
!
Check out my
Dishonored
mod!
A
Skyrim
mod for all of you!
Want to learn how to code? Putting up some tutorials
here
!
MODEL COMPETITION!
Think you've got the best model for a certain fallout gun or mob? Submit it to me and I'll use it in this mod!
=================================================================================
MULTIPLAYER SUPPORT IS NOW HERE
The most recent MP build can be found at the same normal download. Please note that the server installation is not perfect, and can crash if you kill another player (not mobs). I know the error but haven't had time lately to fix it.
OVERVIEW

:
A mod in which most of the items from all of the Fallout games will be added. Most everything will be there, but this will take a very long time, mainly because the Fallout universe is so huge. I am 100% dedicated to this mod and one day it will be completed. This mod does require MinecraftForge.
BACKGROUND

:
After looking around for a Fallout mod and finding some, but none that were fully completed or updated to the current version, I was very disappointed and hoped for one to be updated eventually. Alas, none of that was true. So I took matters into my own hands and this was the product.
CONTENT

:
HEY YOU! LISTEN! NOT EVERYTHING IS HERE YET. AS THERE ARE OVER 200 ITEMS ADDED IT'S TAKEN ME SOME TIME TO PUT UP PICTURES OF THE ONES THAT ARE HERE SO FAR. PLEASE BE PATIENT!
Armor:
Items:
Ammo:
Mobs
:
Melee Weapons
:
Throwing Weapons:
Guns
:
Food and Chems:
Blocks
:
VIDEOS AND WALKTHROUGHS

:
DOWNLOADS, INSTALLATION AND INCOMPATIBILITIES

:
Legalities(terms of service):
The Fallout Mod is complete and sole intellectual and physical property of me, Blfngl. To use this mod in a modpack or to distribute it on another website besides where I host it you require special permission from me. The code of The Fallout Mod, this mod, in source or binary is intellectual property of me, Blfngl. You may not redistribute or edit it. By downloading, you as a user agree to these terms and conditions and if violated I am allowed to take complete and thorough action reprimanding the guilty party.
Fallout and all of it's other stuff are copyright to Bethesda Softworks.
NOTICE: When updating, always click the little yes button before your world loads.
Current: [1.5.2][Forge]
v1.7.3
- Small updates
- Few more guns
- Proxy bugs fixed
- Other bugs fixed
- Server bugs fixed
- Haven't textured some stuff yet
Record Soundpack:
v1.7.3
If you would like records to have sounds download this.
Known bugs:
- mcmod.info file is broken for some reason
- Not really a bug, but when the wasteland biome spawns it will slowly be turned into grass, because of the way dirt reacts with grass
- Lasers aren't rendering
Changelog:
To install, download MinecraftForge and install it into your minecraft.jar. Make sure Minecraft works by running it. Then, download this mod and drag the .zip file into .minecraft/mods folder.
Enjoy!
This mod
IS
compatible with most mods. So far this mod is incompatible with:
Time Traveler Mod
Experience Chest
Coral Reef Mod
Mekanism
Tell me incompatibilities so I can list them here!
SERVER INFORMATION

:
If you would like to install this on a vanilla server, install it the way you would any other mod. However, to make it bukkit compatible please use
MCPC+
, which is a custom bukkit .jar with forge installed. Then drop the .zip into your mods folder.
Plugin incompatibilities:
Safecreeper - Fix:
Anticreeper
SCREENSHOTS

: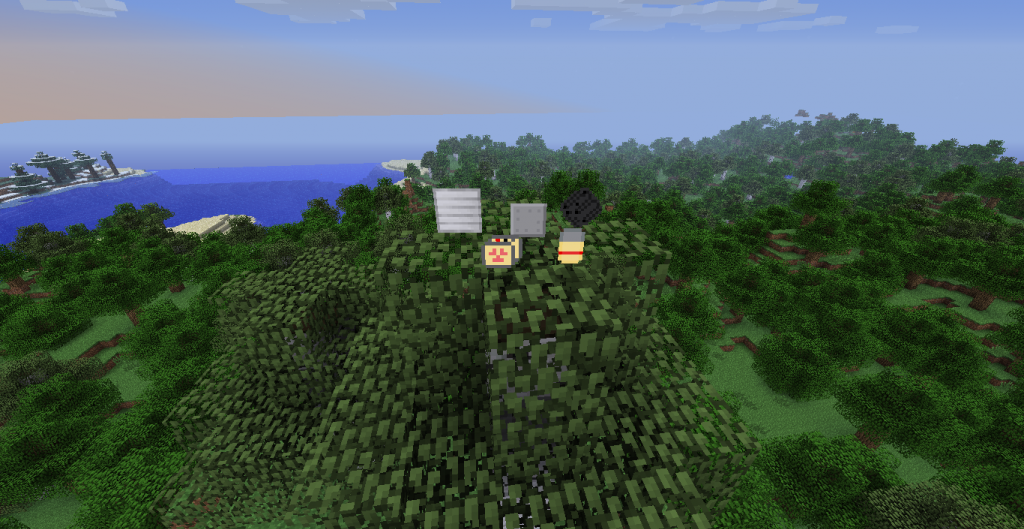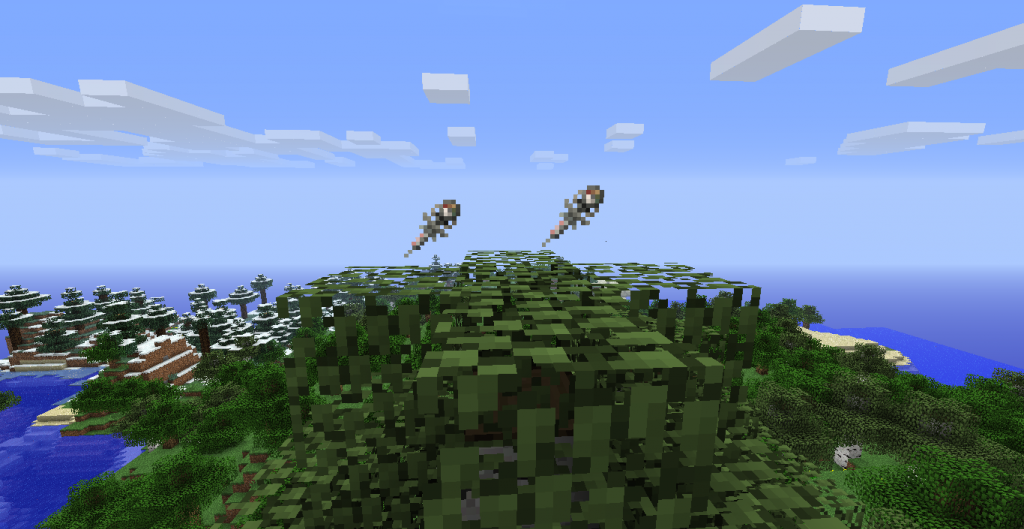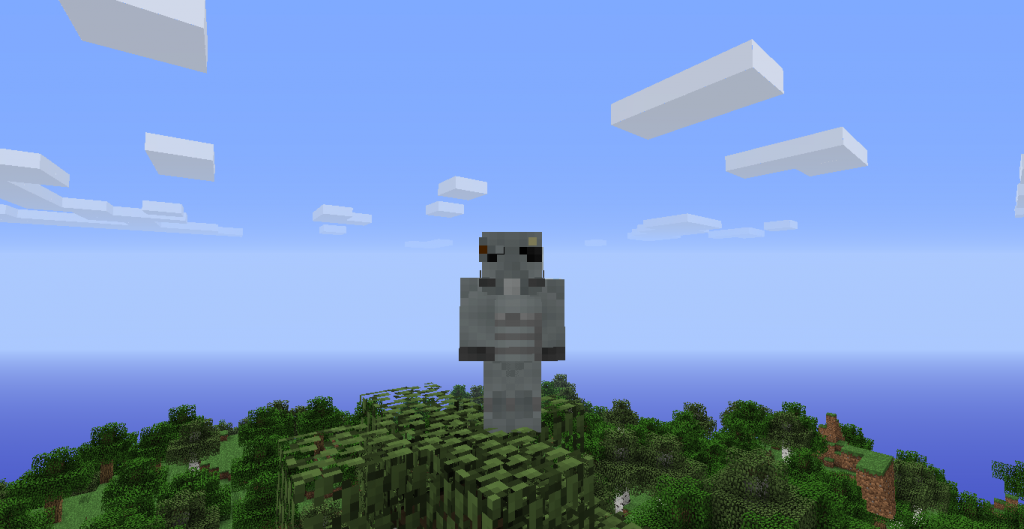 BANNERS

:
To use these, copy code and paste it into your signature.
[url=http://www.minecraftforum.net/topic/1667023-][img]http://imgur.com/7IenwOq[/img][/url]
[url=http://www.minecraftforum.net/topic/1667023-][IMG]http://i.imgur.com/2J0HctH.png[/IMG]
[url=http://www.minecraftforum.net/topic/1667023-][IMG]http://i.imgur.com/CSEAGp9.png[/IMG]
[url=http://www.minecraftforum.net/topic/1667023-][IMG]http://i.imgur.com/3yBjF8K.png[/IMG]
GREAT BIG THANKS TO

:
Joey_Can_Pwn, for texturing and getting me motivated each day.
iChun, for teaching me how to model.
TmynameisT, for hosting the potential official server.
TheDeliriousWaffle, for being my first serious follower.
The MCP Team, allowing me to make this mod.
MinecraftForge, for helping me add ALL the items.
MCPC+, for allowing me to use bukkit easily.
Everyone who downloads and uses this mod!