NOW UPDATED! GO HERE!
THIS THREAD IS NO LONGER UPDATED
---
SEUS Mod by Sonic Ether
The updated thread
adf.ly free thread
(in respect of SonicEther)
Please do not post adf.ly here
---

A facebook feed is coming!
---
(DOWNLOAD LINK DOWN! Sorry)
MediaFire removed the download because of a "copyright infraction"
It was posted by SonicEther
Version: v10 RC6
Compatibility: 1.4.6
Alternative Download
Version: v10 RC6
Compatibility: 1.4.6
---
Please read this entire post before attempting an install or posting about a bug.
b2550 will help you if the bug continues but please troubleshoot first. IF YOU ARE
STILL
HAVING ISSUES, please post your system specs and everything you are using and doing. Again, make sure you have read this entire post and performed the installation directions correctly before posting. Make sure to check out the
original thread
and the
wiki
.
---

to Sonic Ether
(NOT b2550)
Make this banner your sig to support this mod!


[url="http://www.minecraftforum.net/topic/1653174-146-v10-rc6-updated-thread-sonic-ethers-unbelievable-shaders/"][IMG]http://i68.photobucket.com/albums/i33/SonicEther/seussig2.jpg[/IMG][/url]

---
Optifine Required
Magic Launcher Highly Recommended


Installation Instructions
Please follow these installation instructions
carefully
! A more beautiful tutorial and a video tutorial will be coming soon. Want to report bugs?
Contact Sonic on Facebook
.
1.
Begin with a clean minecraft of the correct version. You MUST use the correct version of Minecraft! The current version that is compatible with SEUS is
1.4.6
. If you need to download 1.4.6 please PM b2550.
2.
Download Magic Launcher by sp614x
3.
Download the correct version OptiFine
by sp614x: "OptiFine Ultra A2". You MUST use the correct version of OptiFine!!
4.
Open Magic Launcher and click "Setup"
5.
Click "New" and name your new configuration. This will be the Minecraft configuration you will select to launch Minecraft with SEUS.
6.
Click "Manage" and a new window will appear where you should place your OptiFine .zip that you downloaded and the .zip for Sonic Ether's Unbelievable Shaders contained in this archive.
7.
Go back to the Magic Launcher window and click "Add". Select the correct version of OptiFine. Click "Open". Click "Add" once more and select the corresponding version of SEUS.
8.
Make sure you see OptiFine and SEUS in the Mods list, and make sure that OptiFine is above SEUS in the list. Click "Test" and make sure everything is working. If so, you can click "OK" and your config will be saved, which you can now select in the main window of Magic Launcher whenever you open it. Isn't Magic Launcher so neat?
9.
Install the included texture pack and make sure to activate it.
10.
Go to video options and check that these settings are correct:
A. FOV at Default.
B. Fog: OFF.
C. Quality > Custom Colors: ON
D. Quality > Anisotropic Filtering: OFF
E. Quality > Antialiasing: OFF
F. Quality > Connected Textures: OFF
11.
You're all set! If you get low performance, lower your render distance and play in a smaller window or smaller fullscreen resolution. Fullscreen performance is always better than windowed, be sure to use that when possible (f11 to enter fullscreen). Please report bugs and include your hardware information on Sonic's
Facebook page
.
---
FAQ
(Will be updated as needed)
Q:
Do I need the Optifine Ultra A2 or can I use the latest version?
A:
You need to use Optifine Ultra A2
Q:
Will it work with 1.4.7?
A:
1.4.6 and 1.4.7 are almost the same, 1.4.7 is just a bug update so yes, it will.
Q:
Is there a 1.4.6 texture pack for the mod?
A:
None that I know about. if you find one, leave me a PM.
Q:
Forge?
A:
No.
---
Troubleshooting
(Will be updated as needed)
[center]
---
Common Issues
(Will be updated as needed)
Issue:
I am on a mac and cannot unzip the RAR file
Solution:
Download iZip
---
What is this mod you ask? Look for your self!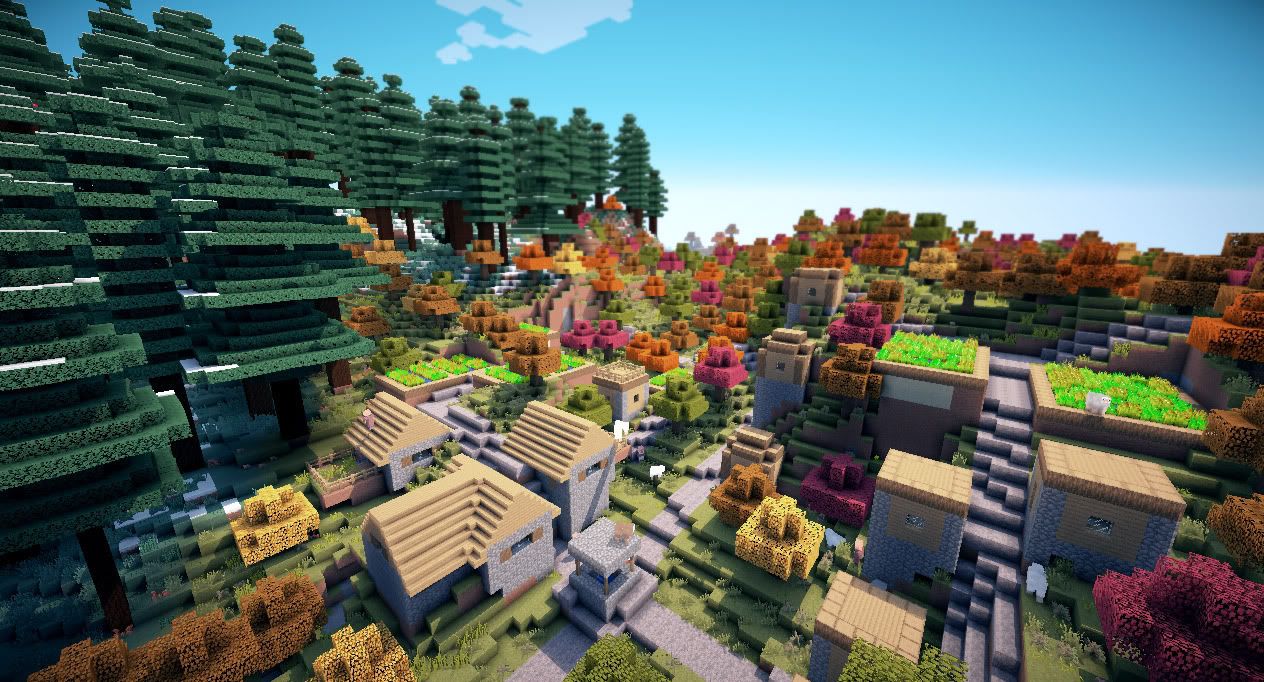 Updated
Jan 31, 2013