Hi everyone,
I did a new mod that adds sworbow - combination of sword and bow.
Here's the information of the mod.
P.S.:I'm a HongKongese so my English may not be so well. Sorry for that.
Did you think that it was a waste of places in your inventory when you beat the beasts?
Did you think that it was very annoying to place an item on the hotbar?
Did you want to have a weapon to solve the problems above?
Then, you need this mod.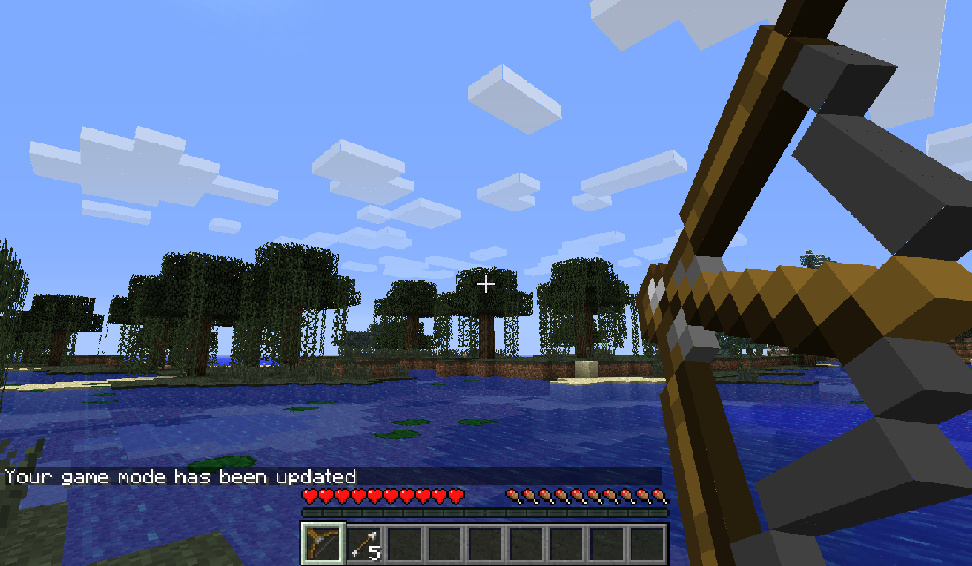 Is it a normal bow? It seems not.
What? A drying rack? Absolutely not.
Looking to the hotbar, what is it?
Yes, it's a
sworbow.
Information of sworbows
Bugs:
Future Plans:
Downloads:
Requires:
Installation:
Videos:
Change Log:
Credits:
魔理(A Taiwan friend that gave me the idea)
Wuppy21(Supports of coding)
冰霜o奶茶(Answering my silly questions)
Hope you enjoy it!