This project has been revived! [12/23/2013]
This adventure map will finally be release in the 1st quarter of 2014!
(See red update post below.
)
Happy New Year
MGS: Shadow Moses - by Reichenstein7
Version 6, updated for Minecraft v 1.7.4
Playable demo now available:
http://www.mediafire...es - Demo 9.zip
* Playable demo all the way through to where Meryl opens the rear door of the tank hanger.
* Complete with all game mechanics!
____________________________________
I am a huge Metal Gear fan, have been ever since way back on NES. This is my tribute to the series; a replica of Shadow Moses Island from the 1998 Ps1 version; Metal Gear Solid.
GOAL:
When finished this will be a playable adventure map that follows the Metal Gear Solid story line. In addition to that, if the player wants to explore, if you can see it, you can go there. The island will be complete, and not just a group of linear paths the player can take.
REVISIONS:
*10/21/2012 -
Still building, Finished all of the tank hanger, cell / torture area, armory, and started on the snow canyon.
*11/15/2012-
Added a preview server open to the public, come and explore. (details below)
Now Defunct, this game has become an offline adventure.
*12/6/2012-
Finished the map all the way up to the Foundry area after the snowfield / communication towers.
Okay snake, its time to change the disc....
*12/23/2013-
I have decided to transition this to an offline adventure map. I have dropped Bukkit due to the updates always lagging so far behind the client. This means that this adventure will exist on the vanilla platform and no longer include any custom mods.

This being said, the world can become heavily griefed. To curb this there is now a custom launcher / server that I have built and completed that will allow a player to rebuild an adventure map from a backup while maintaining the valuable player stats. These stats include, Exp, player locations, acquired items.

I hope to have a more generic, working example of this adventure map launcher available to the public on my website (www.cipher-gaming.com) very soon.

The entire map has been overhauled, and has become playable in Vanilla Minecraft. I have included instruction manuals, hints, characters, and the story line all the way up to the blast furnace. All boss fights have been completed thus far too. A new spawn / instruction area has been setup and several tile sets throughout the entire map have been updated with the new 1.7.4 blocks.

This map will finally be release in the 1st quarter of 2014!
Happy New Year
*1/2/2014 -
The Map is now at 100%
Boss Fights are at 100%
Com Towers at 100%
(I had to change the games path to more accurately reflect the ps1 game)
Story and narration:
20%
1/2 slab blocks added:
40%
Adding other Redstone devices:
As they come.
I have started going along and adding the story and narration, but am finding that mobs keep setting off the tripwire triggers that I am using. I am going to go back through the linear story part of the map and add 1/2 slab blocks to the floor to prevent this. I am updating a few game mechanics due to the above and building mob spawners in each area.
The tank hanger will remain the normal height with randomly spawning mobs as a nod to the nearly infinite spawning of the Dwarf Gekko in MGS4.
CREDITS:
***The Mi-24 HinD & Tank, I found on McSchematics.com, the author also did a really awesome Rex which inspired this build. I would like to throw out credit, but I can't find him/her.***
***All other parts of the build are solely by Reichenstein7.
____________________________________
SCREENSHOTS:
Updated 12/27/2013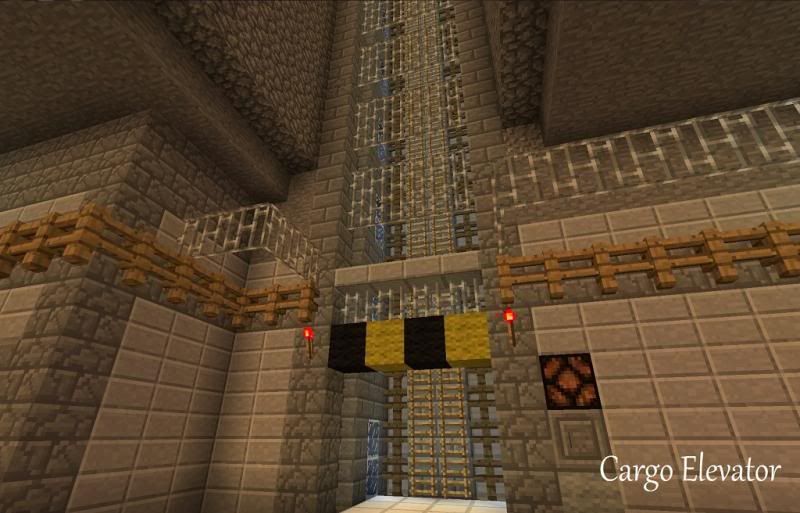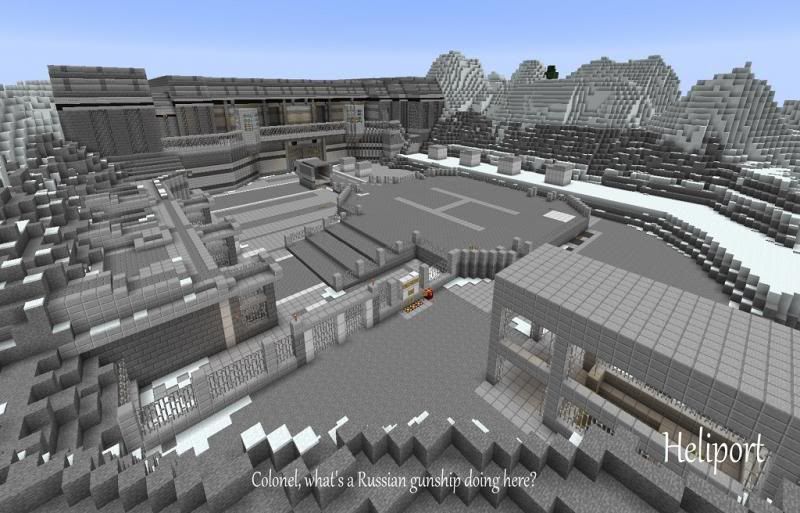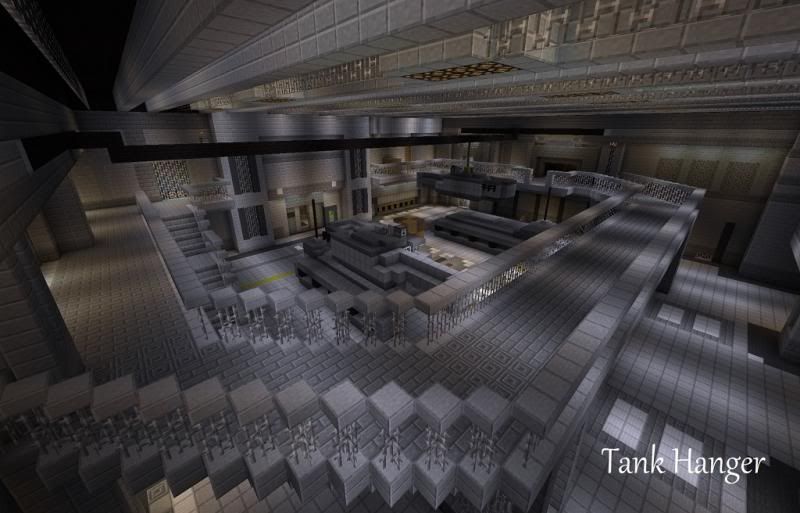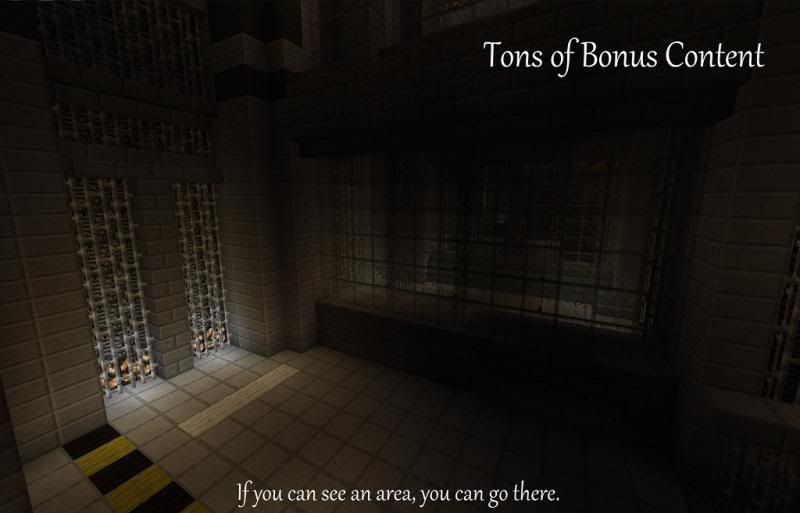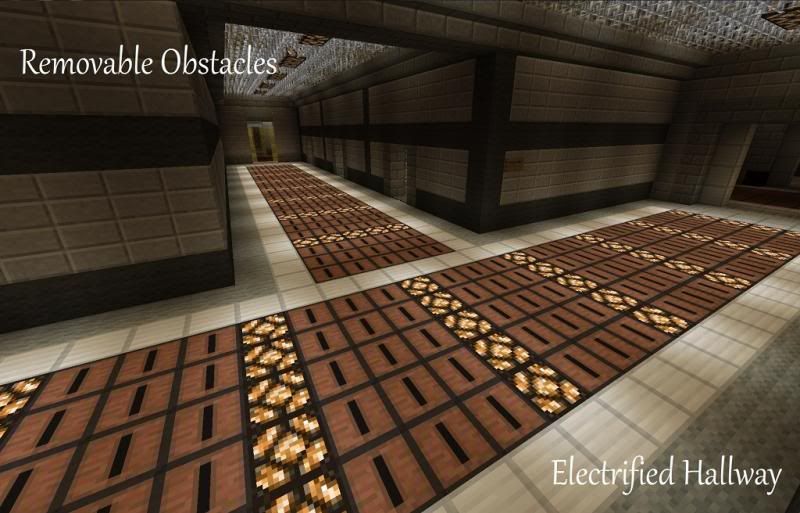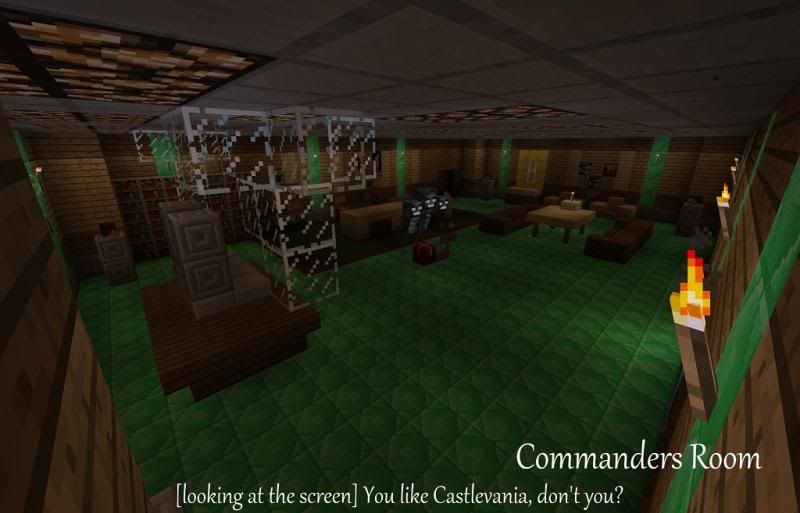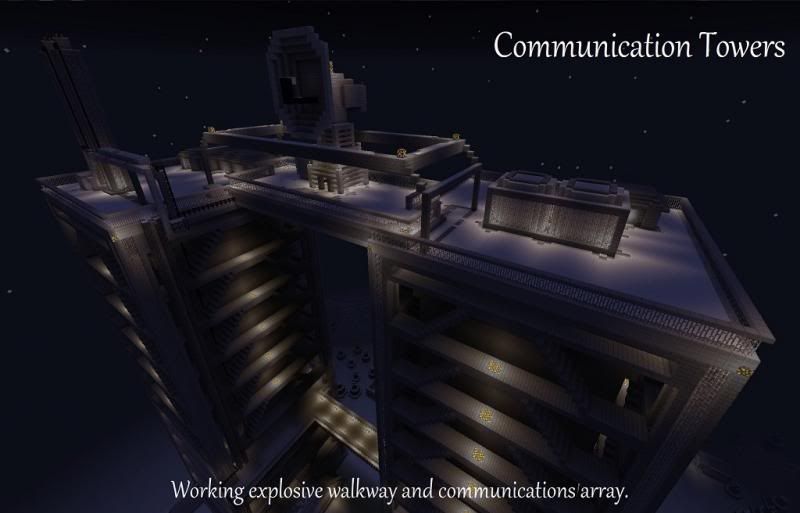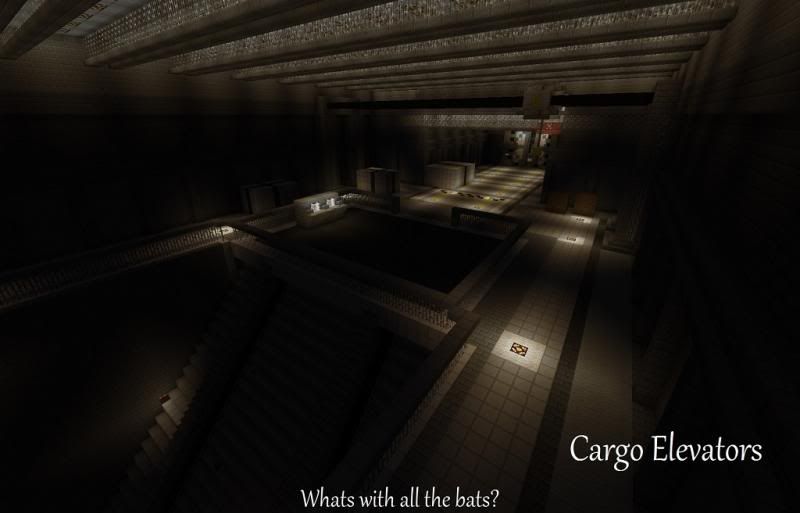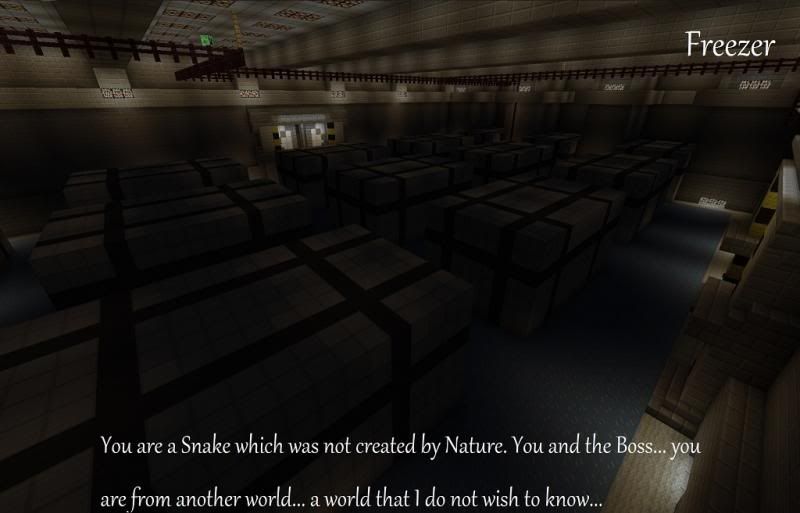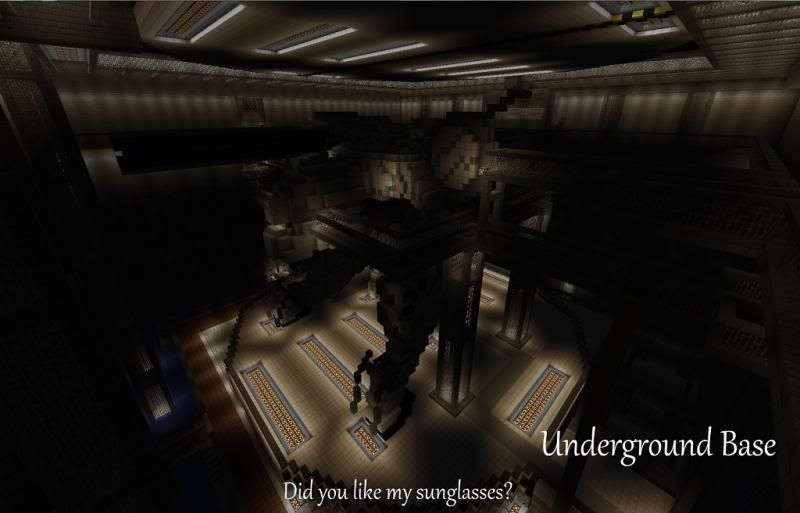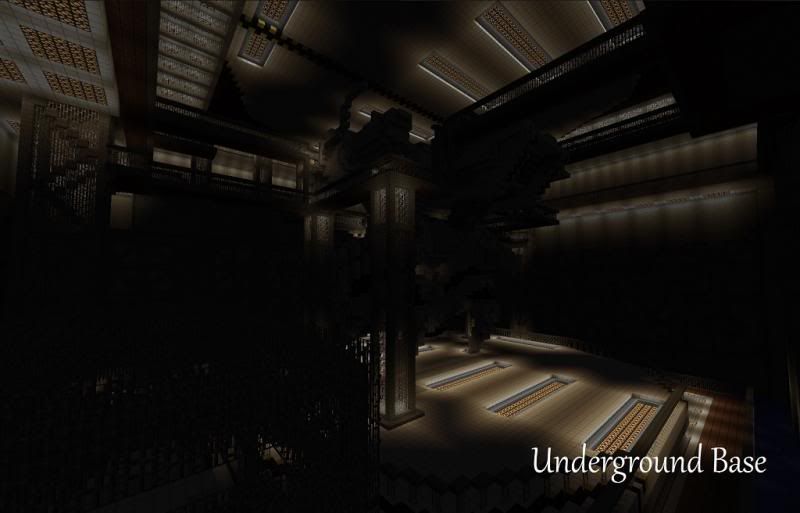 http://s8.photobucke...2cab.jpg.html"]
***The map is a slightly bigger scale than the Minecraft character to show better detail.
**Feedback will be appreciated. This map should be as close to the real thing as possible.
*Rex and Helicopter models by Radec.
Edited by Reichenstein7, 04 January 2014 - 02:03 AM.