Tekkit-Unlimited.tekkithost.com
To check out our website click here.

Tekkit Unlimited is a 24/7 tekkit server. I try and provide a tekkit server with as few banned items as possible (I know no one likes banned items). We are a community of builders who love playing tekkit and would love to have you join us!
They are sad to have but necessary to run a grief free tekkit server. I use tekkit restrict and tekkit customizer to ban items. Some banned items are for available for donators and those are in italics.
Destruction Catalyst
All infernal armor
Watch of Flowing Time
Cannon
Nova Catalyst
Nova Cataclysm
World Anchor
Anchor Cart
Tank Cart
Swiftwolfs Rending Gale
Quantum Armor
Ring of Arcana
Crystal Chest
Dark Matter Pedastool
Quantum Anchor
VoidRing
BlackHoleBand
Nuke
Red Matter Hammer
Red Matter Morningstar
Here is a list of all the plugins and what they do!
Grief Prevention - Learn how to use it by clicking here
LWC - Use /cprivate to protect your machines and chests
Tree Assist - Only the most epic plugin ever
MCDocs - Manager in game commands like /votinglist and /commands
Tekkit Restrict - Blocks dupes and safezones
Tekkit Customizer - Blocks items
Votifier - Let people vote for the server
Core Protect - Allows admins to find griefers
Essentails - All those basic commands /sethome /msg etc.
Simple Auto Announcer - Manages server announcements
PeX - Manages ranks and permissions
Auto Rank- Promotes people based on play time
Vault - Helps with plugin compatibility
World Edit - Helps admins with large builds
World Guard - Makes safezones (like spawn)
Here is a partial list of place you can vote. For every site you vote on, you get 2 diamonds. This list will not be totally current so for the totally up to date list type /votinglist in game!
Here are a few pictures of the server.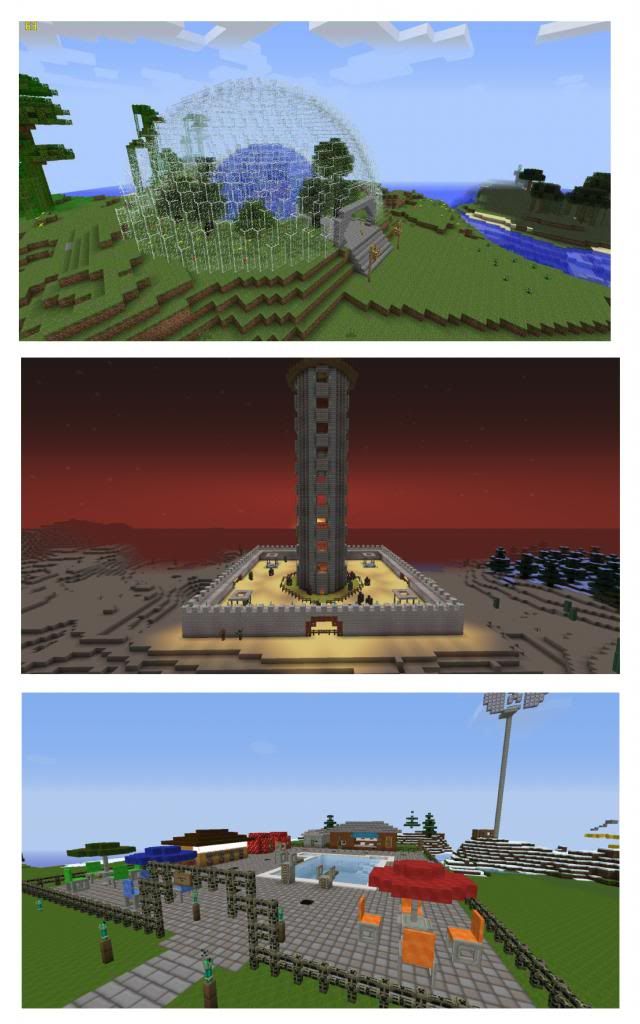 Donating gets you a few things, a warm fuzzy feeling for being a good person, access to Quantum Armor, Swiftwolfs Rending Gale, Ring of Arcana, and the /enchant command. If you want to donate follow this link.