[1.4.6/1.4.7] BookRecipe Mod
I heard people say that they didn't want to craft books using leather anymore.
So I made a mod to craft books the old way.
1.4.6 version is compatible with 1.4.7!
History:
This mod was started by
ShamrockBonesMC
.
In fact I am ShamrockBonesMC.
That was the name of my old account. But I didn't want to be called ShamrockBonesMC.
So I createt this account (MinecraftShamrock).
Recipe: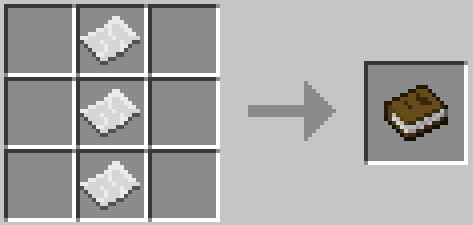 How to install:
Client (Singleplayer/SSP)
Server (Vanilla/Multiplayer/SMP)
Download
Client (Singleplayer/SSP)
Server (Vanilla/Multiplayer/SMP)


Bukkit:



This mod is also available as Bukkit-plugin: http://dev.bukkit.or...ds/book-recipe/