haloreachcp123username, on 10 November 2012 - 04:34 AM, said:
Second, life begins at conception. You are stealing the life of a child with infinite potential. Sure, they go to a better place faster, but denying them a place here is awful.

...

And researching stem cells? I would rather give child life then to inject it into somebody to better their medical state. I will never take a child's life just to make my life easier from a medical perspective.
Is this life?
Certainly.
Is it a human? Well, there is human DNA in there. It could
become
a human under the right conditions. Then again, so could all these little guys: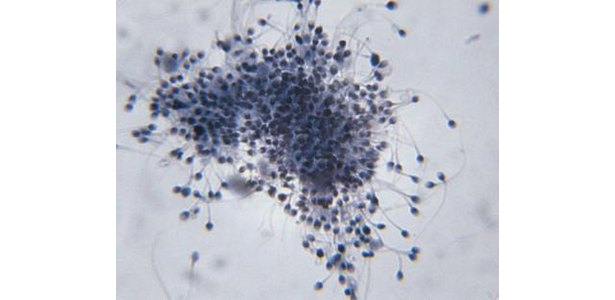 Should we protect the lives of every single sperm, too? They are just as much alive as a stem cell, and there are about 40,000,000 of them each ejaculation (about 225 times the current population of the world). Men produce more of these guys each day than our feeble brains can comprehend.
Are you sure you want to protect the right to live based only on the potentiality of becoming a human?
Perhaps we should save such protections for
actual humans
. There may be no clear line as to what makes an
actual human
, but that doesn't mean that we can go around and give anything and everything that title just because it could turn into a human (strictly speaking, the pizza I ate today turned into a human).