BetterStorage
Latest version: 0.8.0.45 (Minecraft 1.6)
Welcome to the thread of my work-in-progress mod called
BetterStorage
, for the lack of a better name. It adds more storage options, like storage crates, backpacks, reinforced chests, lockers, armor stands, locks, keys and much more... I'm aiming for fun, interesting and balanced features which would fit well into vanilla Minecraft, but also work nicely together with other mods.
BetterStorage will not get ported to 1.7 - at least not by me.
I will attempt to fix bugs for 1.6, but no new features will be added.
More on this and what's going to happen next on my blog:
Follow me for news and updates on my projects: @koppeh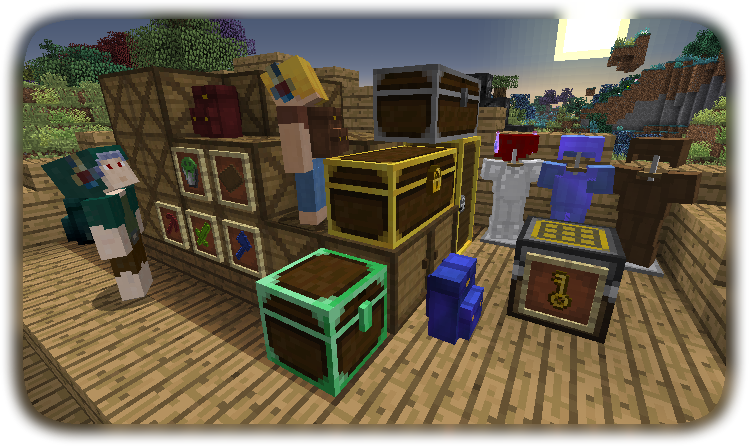 Feature Overview
and helpful information about
all the things in BetterStorage

Videos / Spotlights

Planned Features & Ideas

Issues & Mod Compatibility

Download
Changelog
Update Information
Configuration Information

Modpack Permissions

Credits, Contact & Donations