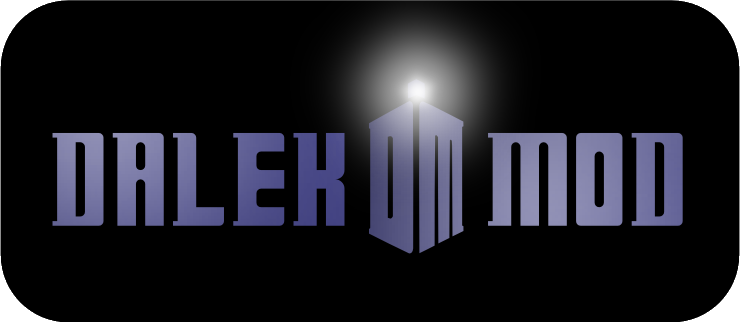 1.7.2 Pre-Release Test Build
[/b][/b]]
The Dalek Mod is a mod Currently being developed by the SWD team.The mod consists of many different features from Doctor Who such as Cybermen, Daleks, The Empty Child, Autons, The Tardis, Weeping Angles, K9 and much more!We currently have 2 versions of the mod, one for Modloader and one for Forge, however the Modloader version does not include a lot of features
Who Does What
1WTC - Lead Developer, Coder, Creator, Models, Textures
UDWF1 - Modeler, Texturer, Update Videos and the King of Wales
RedDash16 - Bug Tester, Community Manager and Dalek screamer
Youtuber02 - Models and Textures
Khotarri - Music, Media, and Unlimited Rice Pudding, etc. etc.
Download 1.6.4 Dalek Mod For Forge
Download Dalek Mod API (Windows)
Download Dalek Mod API (Mac)

How to install:1. Install Forge and the Dalek Mod (video tutorial is on the page)2. Download the Advent features from the spoilers below3. Install the zip file you download into the mods folder (the same one as the Dalek Mod)
If you download the features 1 - 23 altogether remember to delete the old daily advent calendar zips as it will create conflicts
Spoiler: Dalek Mod Advent Calendar Features Days 1 - 23

(Is buggy at the moment but a much better one is currently being written!)
What is the Dalek Mod API?The Dalek Mod API lets you add your own custom Daleks into Minecraft, at this current moment in time you can make Daleks with Custom Textures, Names, and Spawn Eggs, we are planning on making this more advance letting you give the Dalek different Stats, and also custom Models.The API is still WIP and will be updated regularly alongside with the mod!
Windows
Mac / Linux
(We are working on a tutorial video showing people having any difficulty with the API, on how to use it)

For just over a month now the Dalek Mod has had an official server (Again), this server is hosted by jwdjwd, it is always running the most up to date version of the Dalek Mod, it also has some cool plugins installed as well.
If you're interested in joining the you can find a link to the forum thread here

On our Forums you can discuss almost anything you want, Dalek Mod related stuff, Coding / Programming, Doctor Who, other mods, anything off topic, and also receive information on development and sneak peeks at WIP features!

We had a lot of requests for The Dalek Mod to be put on Technic, so we have now finally decided to add it You can find The Official Dalek Mod on Technic here

Please do not distribute our mod in a mod pack, however we give full permission to do so if the Modpack is for a private server or private use. However if you own a Public server and you wish to include the mod on the server and you want to distribute a Modpack to the users please ask our permission first.

Being Rewritten



Spoiler: Other Great Mods
I am sorry if not everything is included on the main post, it messed up and I am working on re writing it, everything will be back on here in a bit! - 1WTC