Rotor

This special device made with Red stone , Cobble ,Iron ,Wood and a Slimeball.

Recipe: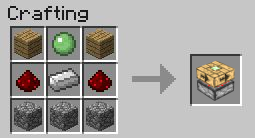 Version 1 of the Rotor *Right Click Rotor*
Animated 3d Gif.




Here is the Block map i created and used for this model





How to Use:
If placed on floor the Job of this item is to rotate the one item above it 90 degrees clockwise Instantly each pulse of power, Right clicking the Side of it makes it set for counter-clockwise or vice versa.

If placed on the ceiling the Rotor is turned upside down and rotates the block below it 90 degrees clockwise Instantly each pulse of power and By Right clicking it the Side of it makes it set for counter-clockwise or vice versa.

When the Rotations are Changed the Arrows on the side turns to the Correct direction needed.

When Right Clicked The Rotor will make a Click Noise and When Power is applied it will Make
a quick Buzz noise. To not be confused with the sound of Pistons.

And if power stays ON the Rotor it still only Rotate 90 degrees once, "Similar to how Dispensers Work".

Added 1/28/2013: sence update 13w04a came out
Despensers and Droppers can now be faces up and down,
I think rotors Could maybe work on there sides to add a way to
turn these devices clockwise or counter-clockwise much like clocks.
only suggesting this cuase i seen new update and i think Rotors could help make
survival mode and Adventure map creation alot more Wide Range.

Animated gif Thanks to BottleFactForums
Showing it in action.





Blocks Being Rotated Needs no Free area around them to turn,
you can Surround the Block your turning with any Type of Block.
This Means you Can place rotating blocks in Walls or in the ground and they will still rotate.
This means Rotors can only turn Single Blocks.

Version 2 of the Rotor *Redstone Rotor*
still image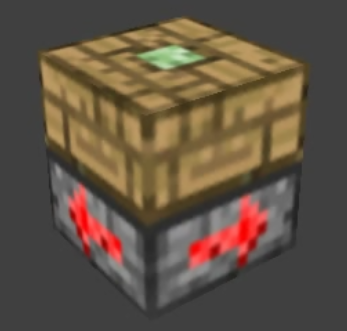 animated gif showing all sides of the rotor version 2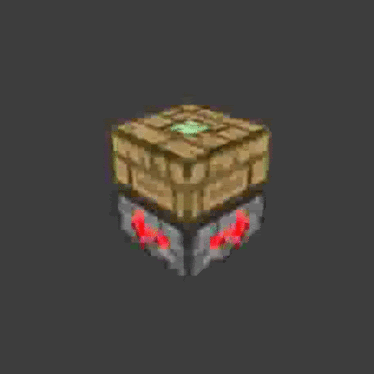 Version 2 Info: Version 2 Works about the same way as the "version 1 Rotor" and has same recipe but instead of a right click to change direction of the rotating instead block rotates based on the side where you apply power.
if added as an upgradable version then the Recipe wil be best as this one
Click rotor im middle of crafting table and 1 redstone on each side
R = Right click Rotor
S = Red Stone
[ ][S][ ]
[S][R][S]
[ ][S][ ]
Added (3/20/2013): If Rotors are added This Would be a Good Way to Add More Face Blocks and Maybe some With useful Functions as well.


Spoiler: Rotatable Items List
Spoiler: Suggested Mob and Player effects
Spoiler: Support signatures
Edited by Tizorna, 20 March 2013 - 04:51 PM.