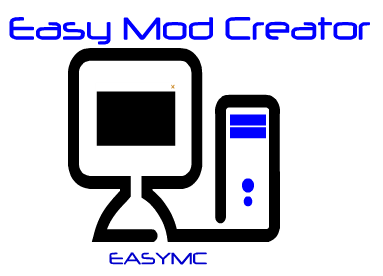 Spoiler:
Spoiler:
Spoiler:
Spoiler:
This program works best if you extract it to a folder. Doesn't matter where the folder is, so long as you extract the whole thing.
I'm happy to answer any questions you might have..
Note - This is v.4 & v.3. There are most likely bugs, I just have not found them. Please, if you find a bug. Post it on here..
I've recently issued a website. You can visit this website by going to:
Website URL: http://easymodcreator.tk
Here is a virus scan (as requested): Virus Total.
SPREAD THE WORD!
USE BANNERS!
Spoiler:
Thank you for your continued support. I hope you love this program.
I also need anybody who is willing to do a tutorial. If you can do one, that'd be very much appreciated!
Thanks,
-Luke
Do it, It's free!