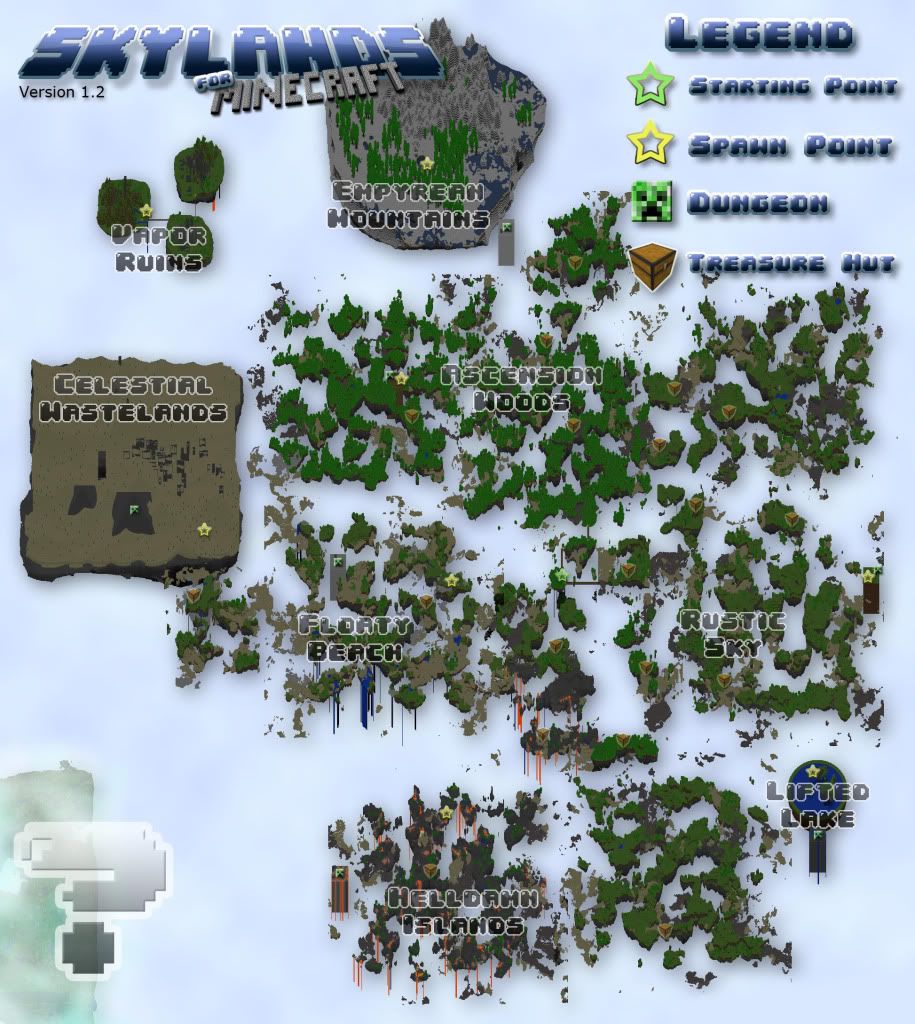 Skylands
A huge open world floating map made for you to explore. Can you survive this epic adventure?
IMPORTANT: I did not make this map, i only updated it so that it would work with the new Minecraft saving format. There is a bug with lighting in most of the areas outside of the spawning area when parts of the islands will be black and allow monsters to spawn. You can fix these areas but walking into them and walking near them.
Here is some video proof:
What have i added/fixed? I have fixed the issue with the map not being converted when trying to play this map on the new Minecraft save type, And i have added a little food to the chest to help you get started.
Here is the original forum post
http://www.minecraft...rely-abandoned/
Skylands Download:
RAR:
MediaFire
Direct Download
ZIP:
MediaFire
Direct Download
Map of The Skylands World: