Bio
---
About Me

I've found a home at EmpireMinecraft.com.

I'm a college student, enjoying minecraft and playing friends. I decided to play the game because I like designing and engineering things.
About EmpireMinecraft:
It's a great server. You get a 60x60 residence in town (completely safe, no mobs). You have to go to the wild to get supplies. There is an in game economy. There is a nice live map, player shops, multi-server, multi world per server. I'd like you to join me on there. I play on their 9th server (smp9.EmpireMinecraft.com). To play, you have to register with their forums first. Please use my referral link and we both get rewarded.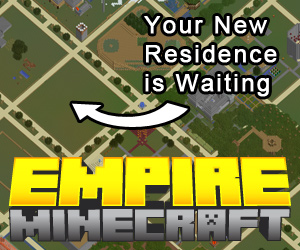 Profile Information
---
Minecraft
ShatterSt0rm
Contact Methods
---
Website URL
http://EmpireMinecraft.com/landing?user=ShatterSt0rm
Skype
shatterst0rm