So...Here we go.
I'm going to point out before I start the general lack of decor indoors. I managed to get a hold of a few aviaries, so I'm waiting for more wood before I plan on decor.
Start with the needed supplies first, I think.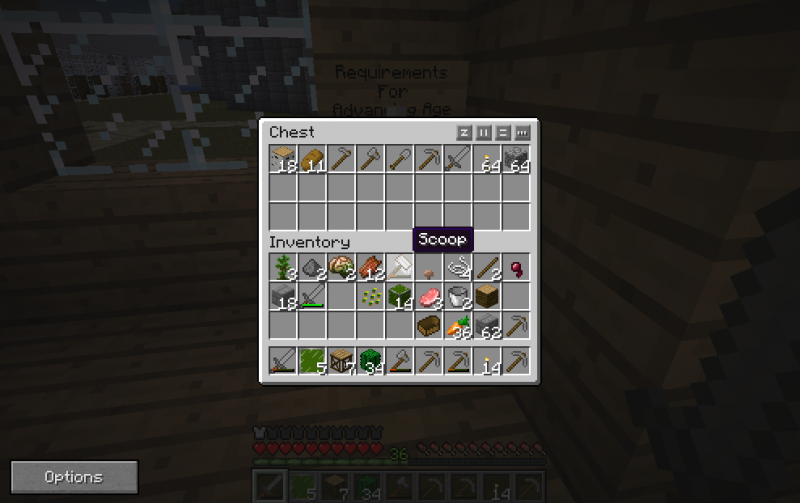 And a semi-decent overview of my town so far. My house is hidden behind the Jungle trees.
And from the other side.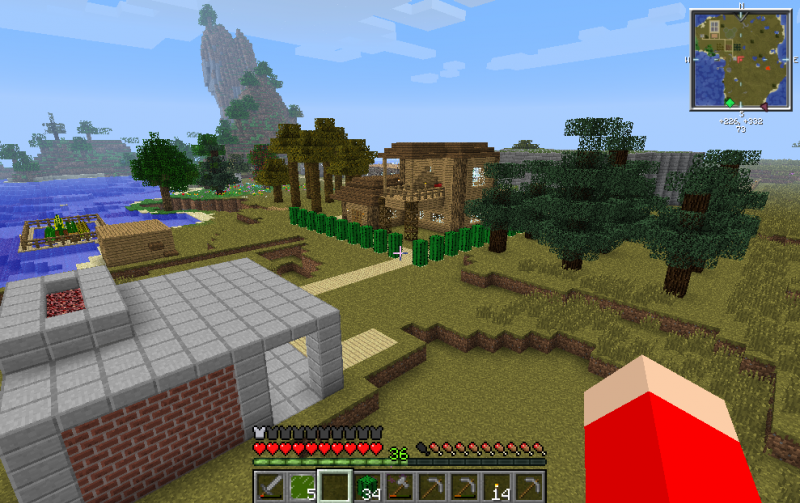 I've got a currently small mining facility.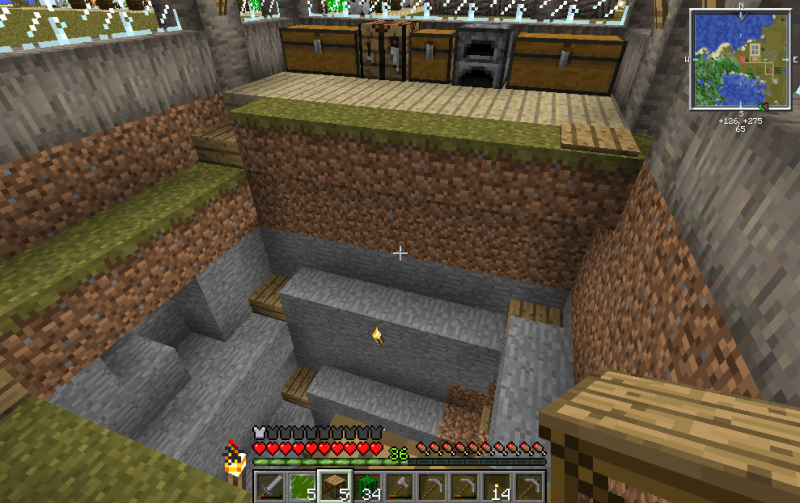 A new farm, only missing melons at the moment that I know of.
An animal farm...The Chickens apparently didn't want to be around for this one.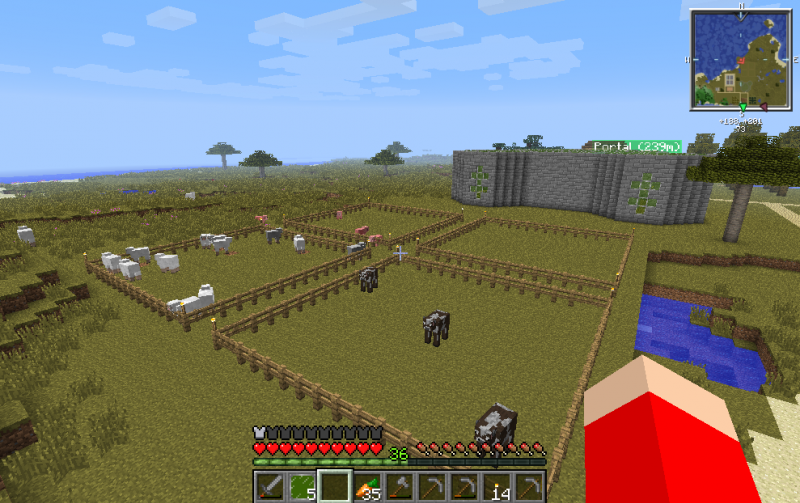 A storage facility badly in need of signage and proper organization.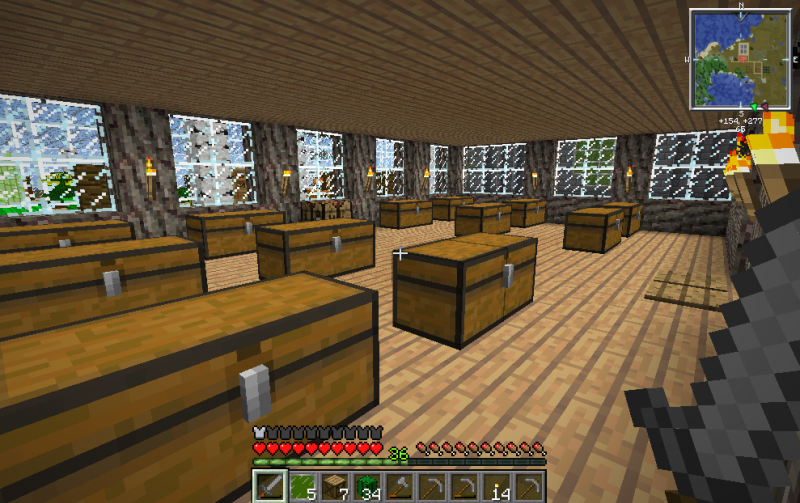 A blacksmiths. The two torches will turn into Anvils once I can make them, and there will be room for some additions as needed.
And then the town hall.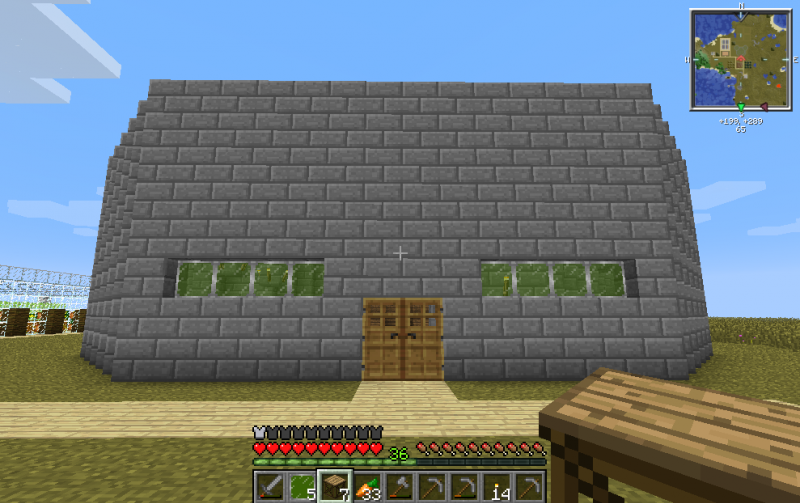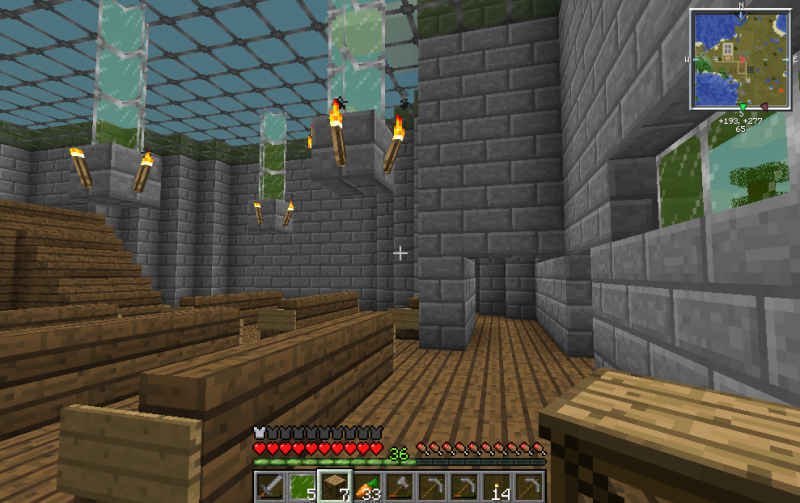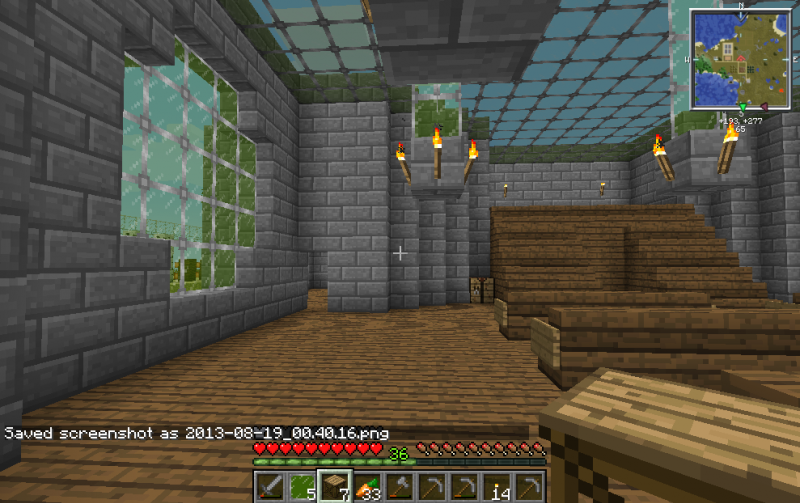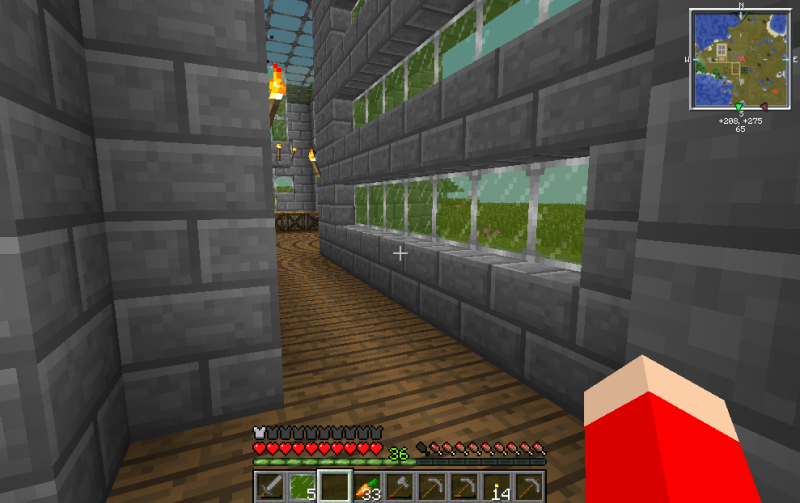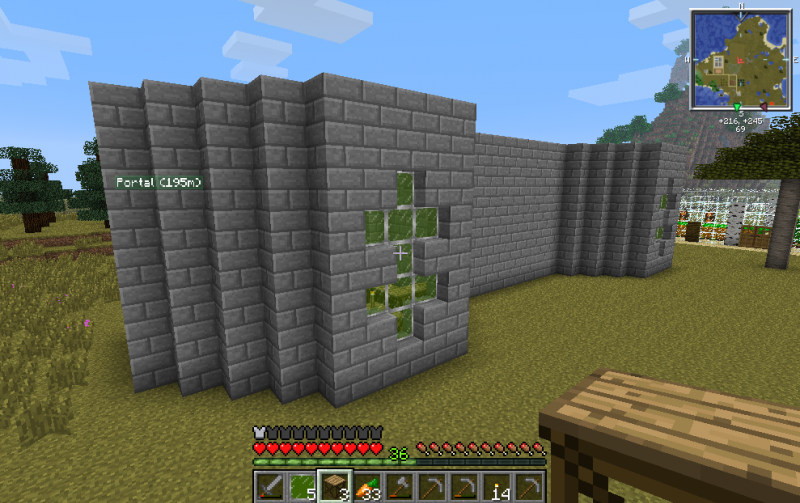 I apparently missed the screenshot of the mayors office, but it's the room on the left when you walk in. The area between the stairs on the stage will eventually have iron bars for people on trial once i can make them. I also need to make the rest of the chests for the treasury, to be locked with an iron door, again when I can make it.
So, unless anyone can point out if I missed anything, it's on to the next age, which I suppose is...Bronze, for FtB, maybe?