Lil_Jbm
Tree Puncher
Join Date:

7/30/2011

Posts:

26

Minecraft:

liljbm

Member Details
Okay this has really gotten to me recently because I just can't seem to find the solution. I want to host a server for me and my friends to play on, but even though I seem to be doing everything correctly, the ports just won't open. In the past I have used this same router for a Minecraft Server and it worked fine (ports were open and everything) but when I tried to port Terraria and switched Minecraft ports it stopped working.
I reconfigured my router for Minecraft again and have gone through it many times seeing I have done everything correctly, and fiddled with the settings to see if I could get it to work but to no avail. Here is a picture of my ports.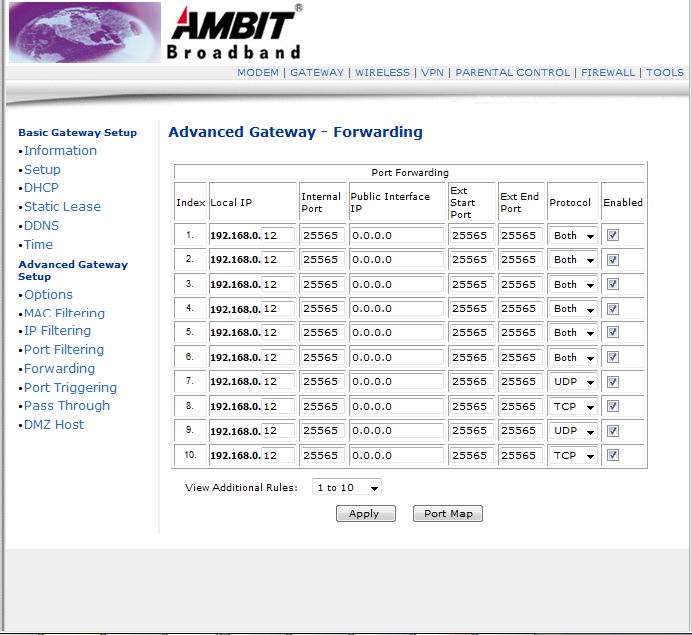 My local IP address is 192.168.0.12
My online IP address is 67.10.222.30
I am thinking that possibly my ISP put a firewall or something on the router, but I am hoping that is not the case
because I do not wan't to contact them if possible to do it myself. Help would be appreciated.
And this did used to work on the same router, and more or less the same settings just my local IP has changed
since then. I can also locally connect to the server, but others can't join as it says the server is offline.
Help is appreciated, thank you!