kylane
Out of the Water
Join Date:

4/21/2011

Posts:

2

Member Details
Hi guys!
New to minecraft (you can thank the YogsCast for mine and my partners purchases!), and am trying to set us up a server at home to play with.
have downloaded the client and server software from the site (assume its the latest?) and got the java issue sorted to start the server, however I just get kicked when I try join the server...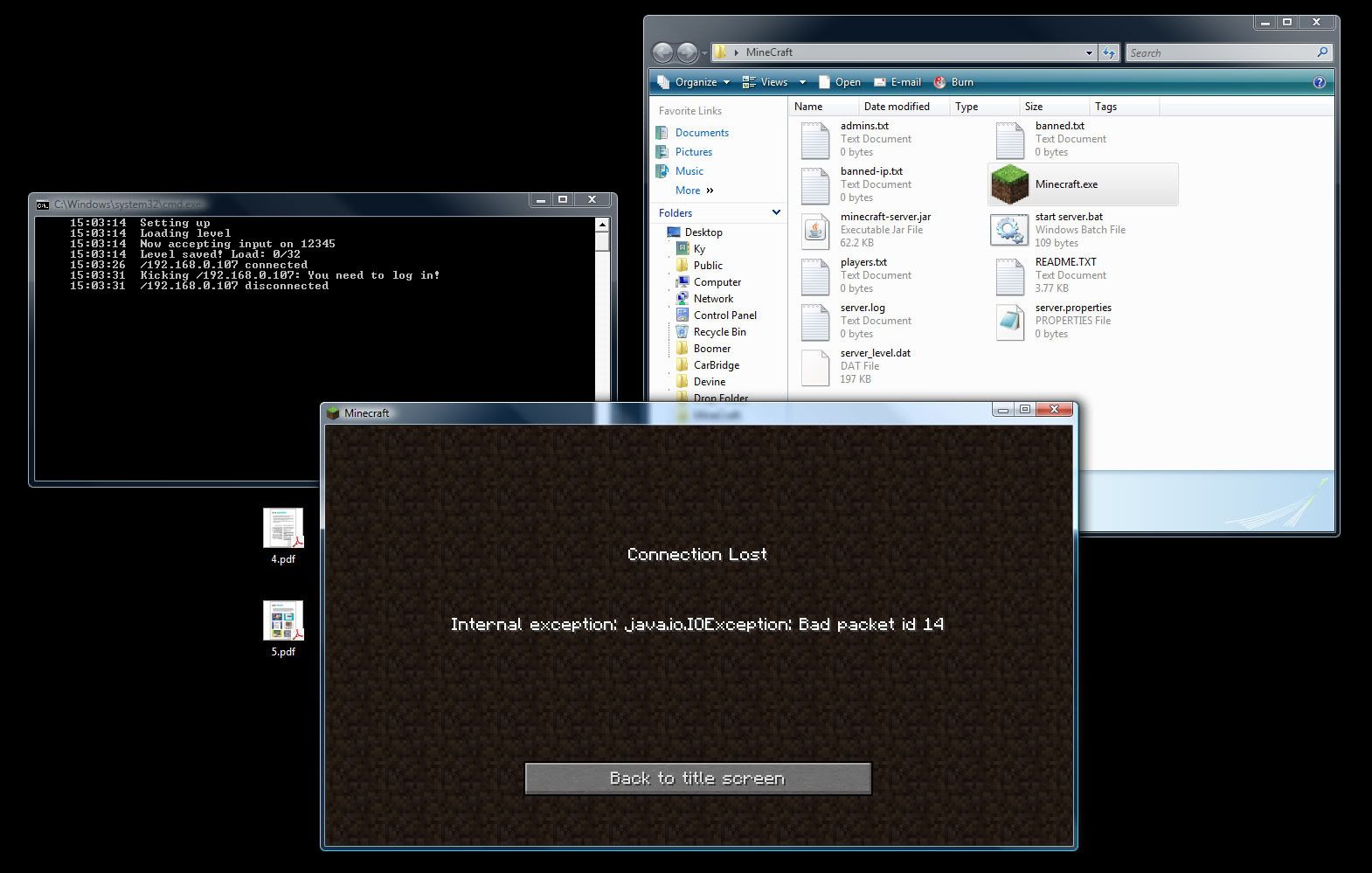 My server.properties file is..
#Minecraft server properties
#Fri Apr 22 15:03:13 EST 2011
verify-names=true
admin-slot=true
port=12345
public=false
server-name=Ky and Kaylas Minecraft Server
max-players=32
max-connections=3
motd=Welcome to Ky and Kaylas Minecraft Server\!
grow-trees=true
Any help appreciated :smile.gif:
Cheers!