oddworld

Stone Miner
Location:

Sydney

Join Date:

4/16/2011

Posts:

93

Minecraft:

Oddworld

Member Details
This is a small Desert town I have been working on for a while.
It's still not completely finished, most of the interiors still need decorating and a couple of things around town need tweaking.
It will be featured in an open world adventure map I'm building along side my other creation, the medieval city.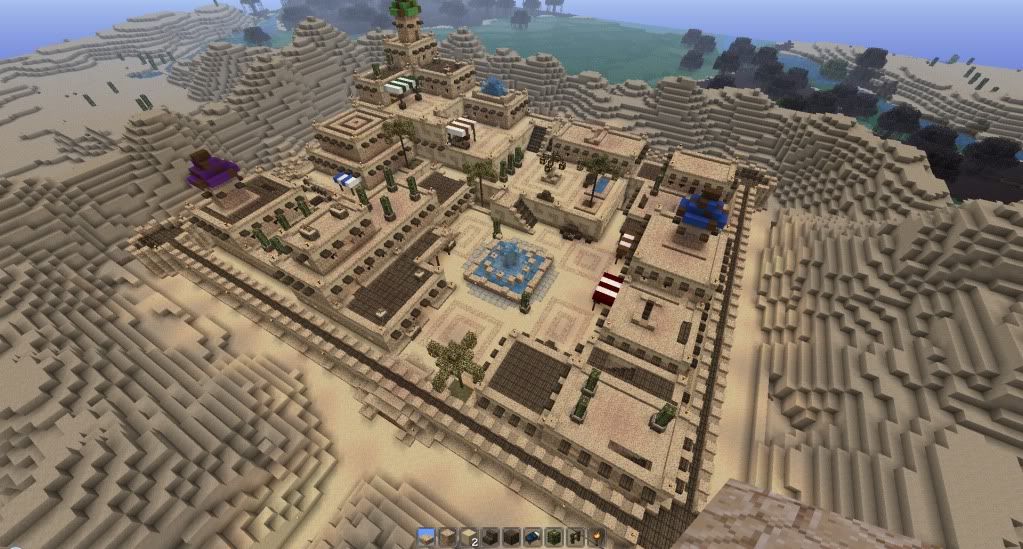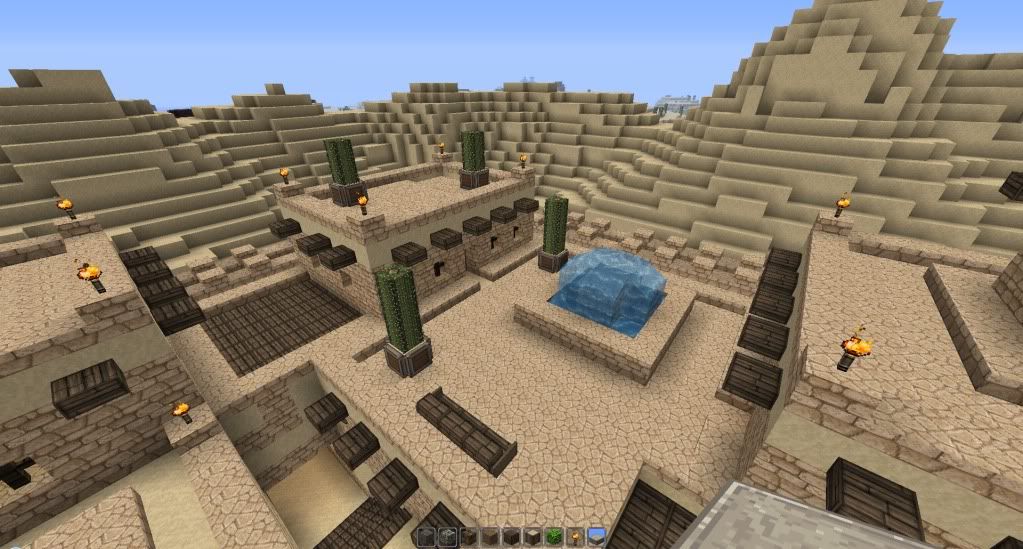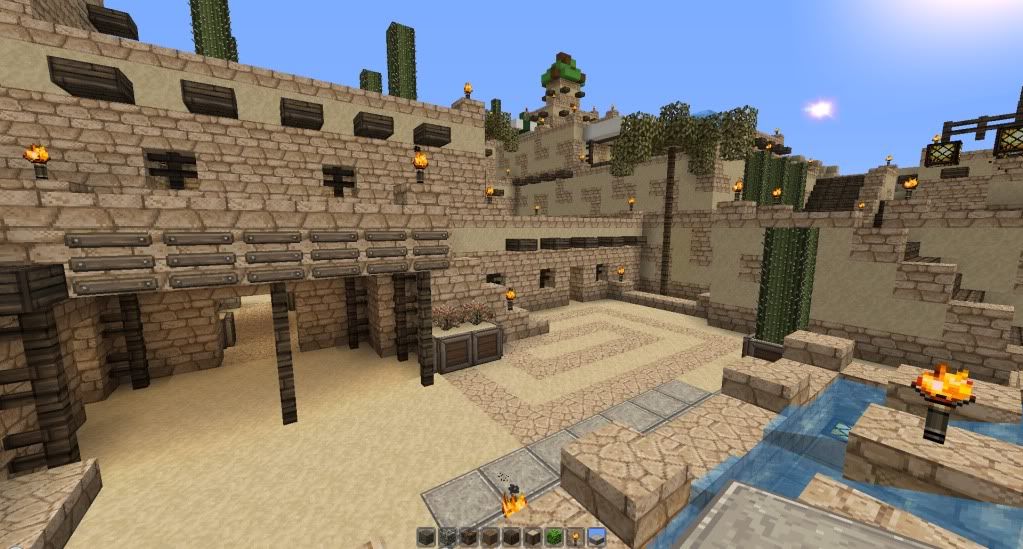 Downloads:

Desert Town V1: Mediafire

Desert Town V1.Zip: Mediafire
The texture pack is a personal compilation I made containing mostly John Smith's and Doku's packs with lots of bits and bats from other packs too.
Would love to hear some feedback as its the first desert themed town I have built.
Instructions on how to install the world:
To play the downloaded world first un-zip the file using a program such as WinRAR or WinZip, you can unzip the file anywhere for now.
This should make a folder named "Oddworld-Desert-Town", you want to place this folder in your minecraft game folder with your other save files.
If your un-sure on how to find your Minecraft game folder follow these steps (for windows):
1. click the "start" button down the bottom left of your screen.
2. In the search box type %appdata% and click the folder named "roaming"
3. In this "roaming" folder should be your minecraft folder named .minecraft
4. In here you will find a folder named "saves" that should have all your worlds in there, if you would like to play my world all you need to do is drag and drop the "oddworld-Desert-Town" folder into it.
My Planet Minecraft Profile:
www.planetminecraft.com/member/oddworld