Krankfried
Zombie Killer
Location:

Austria

Join Date:

8/13/2011

Posts:

175

Minecraft:

General_Moskvin

Member Details
It's been a loooong time since my last posts in here. Now, here comes the new creation (after the typhoon submarine turned out to be pretty fail.) from Krankfried, the Soviet Union's finest armoury (at least at Red Alert 2 >_>): The war factory. Although I started it just some hours ago, it has already become quite well if you ask me. Note that this is only the gate.....the next parts should be done very soon, although the first exam season is just starting....damnit.
This is the gate.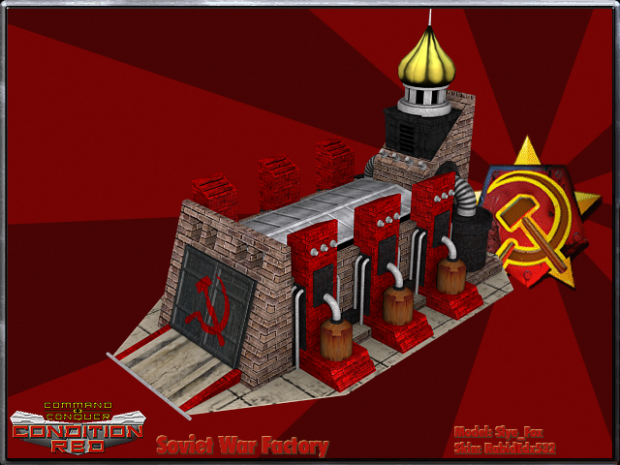 And this is a 3D-Skin of the war factory from the red alert 3 mod condition red....compare. Aren't they too similar?

I will submit more pics soon, as my creation grows. Until that, take this quote from a soviet apocalypse tank:
"Be patient, armageddon is here."
Currently building: Red alert 2 soviet war factory.