straightsonicDX

Carpenter
Join Date:

12/5/2010

Posts:

38

Member Details
Welcome to the first Step-by-Step Tutorial by StraightsonicDX!Today I will be showing you how to build my own Castle wall design!
Items you will need:
Smooth Stone
Stone Bricks
Stone Slabs
Stone Brick Slabs
Alright to start off you're going to want to outline where your wall is going to be with stone: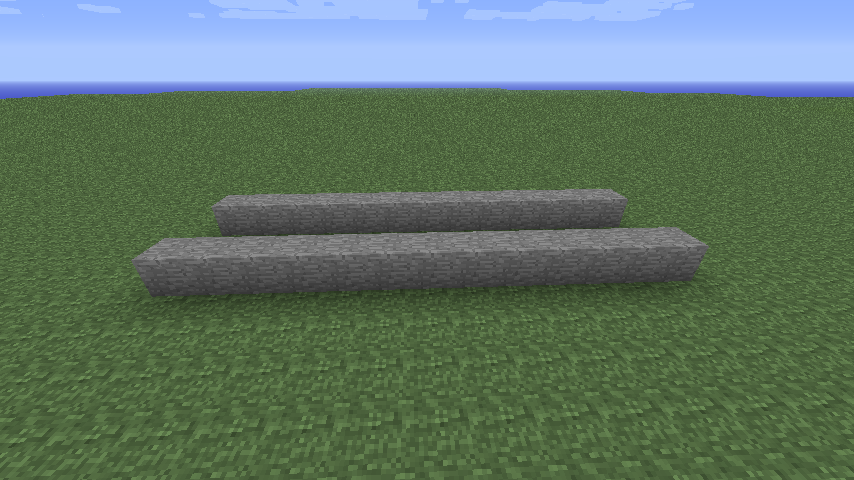 Next place stone slabs around and inside your outline: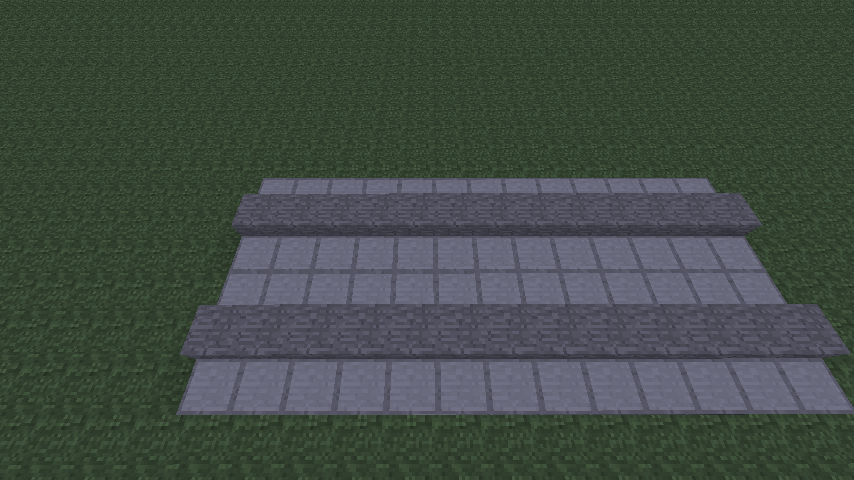 Alright, now to start the wall. Make a four block tall wall on each side out of stone bricks: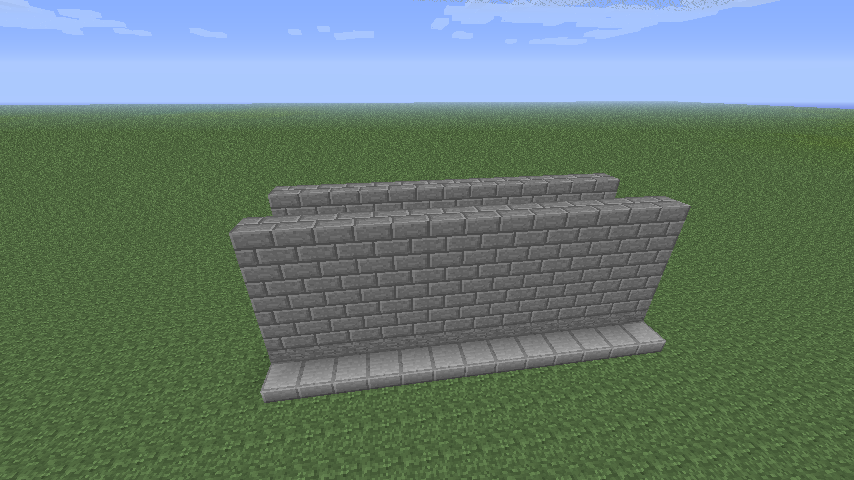 Fill in the top: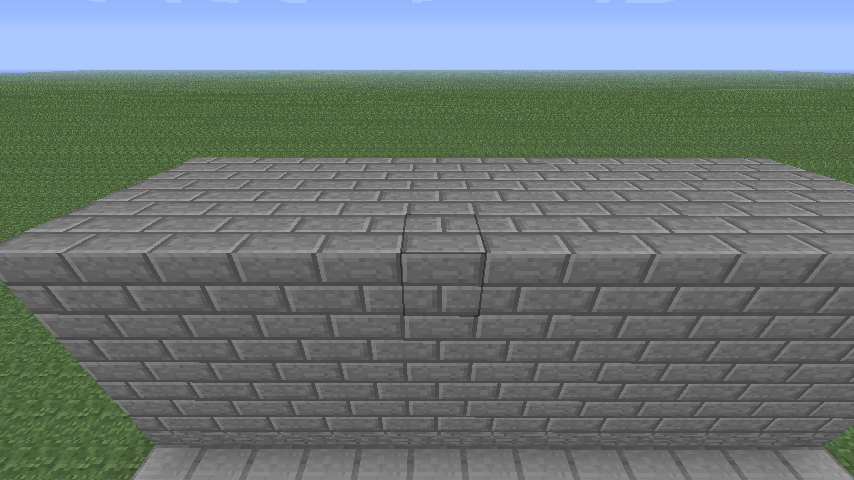 Okay, now your gonna want to make this design on top: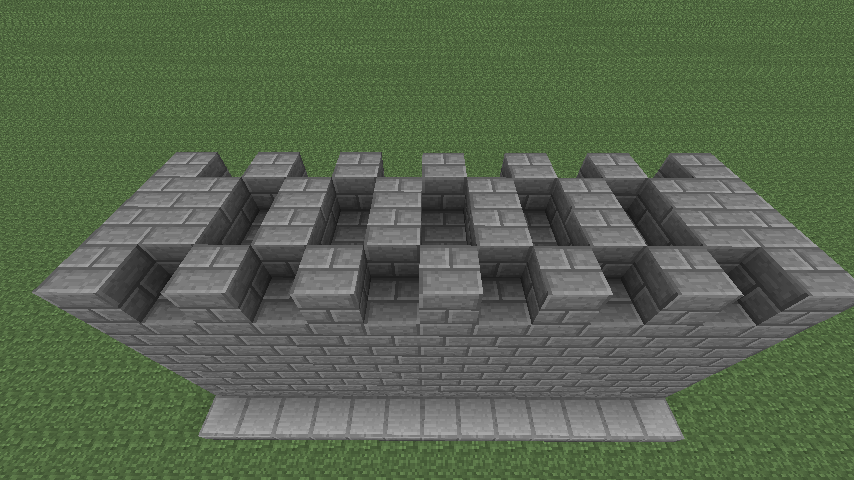 Build up on the design. It should look like this: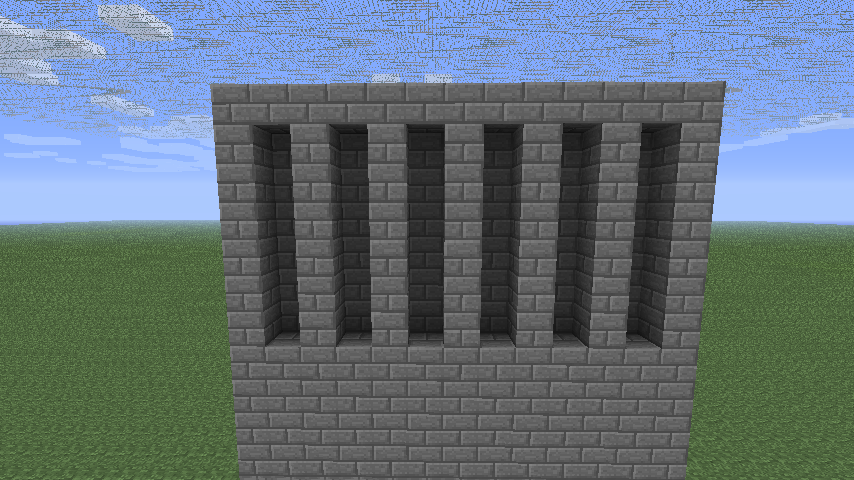 Fill the top:
Place stone slabs in the indentations on the wall: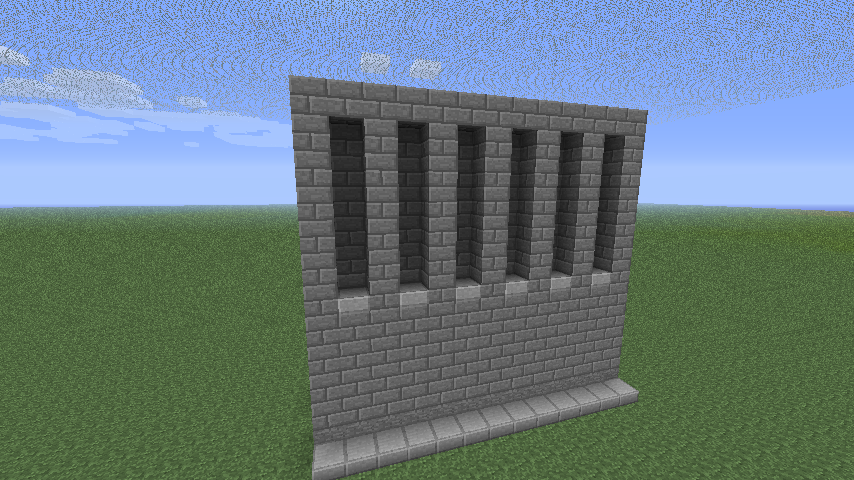 Now on the very top place stone on the side, and a stonebrick slab on every other block:
Now your wall is pretty much done. You can use this design to make epic castles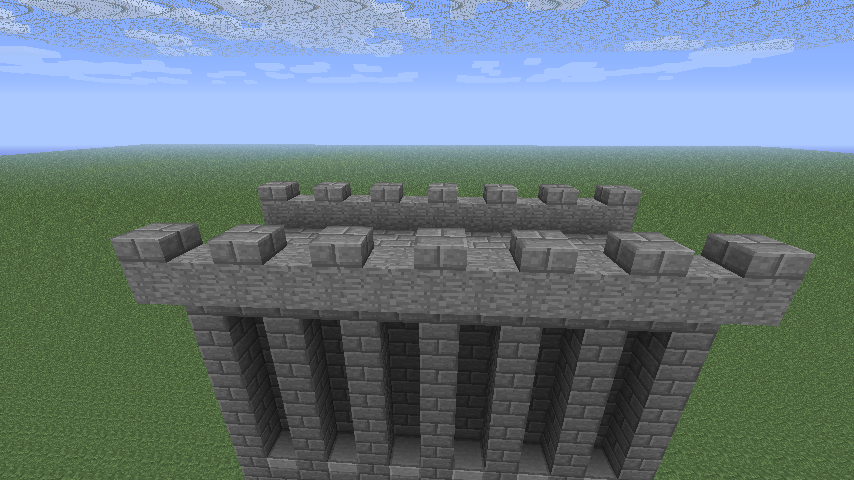 Add towers, gates, etc. To your walls to make a castle: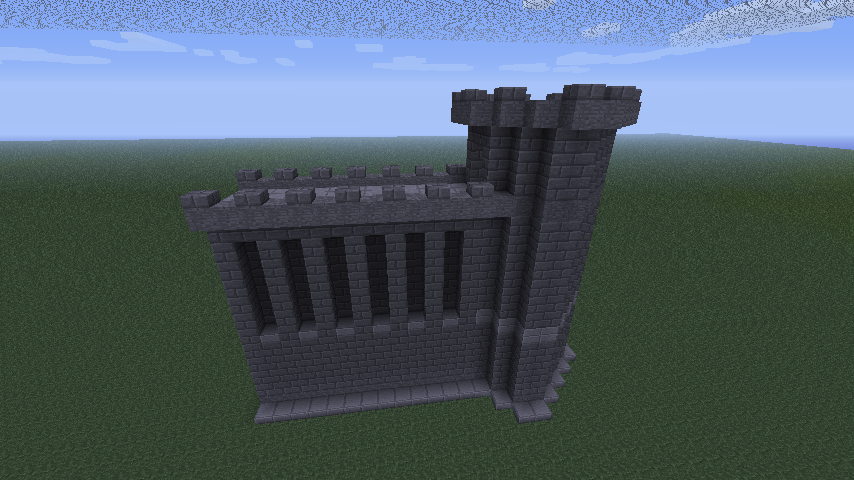 More tutorials will be up soon!