carmeops
Iron Miner
Join Date:

7/26/2010

Posts:

306

Member Details
Website:
www.skyeden.altervista.org
Server Rules

1. Be polite and courteous to all.

- Be friendly and refrain from saying anything rude or offensive.
- Avoid swearing or any offensive comments.
- Saying everything in ALL CAPS or just spamming the chat is unwanted and can result in being muted.

2. DO NOT GRIEF!

- Do NOT destroy or edit other players blocks (Don't want to be banned? Do not grief!).
- As a general rule, do not build closer than 100 blocks from someone unless there is consent (cities/towns for example).
- If using a communally available farm, make sure to replant the crops in the case of wheat and sugarcane, and make sure you don't take the seedlings for melons/pumpkins. If you have to break in, build over/under to get into a farm then don't! This will be consider as griefing.

3. Offer help and assistance to those that need it.

- If someone wants assistance in finding materials, try offer to offer them advice or even items or show them how to acquire them.
- If anyone asks regarding in Sky Eden in general, refer them to our website.
- If someone ask simple minecraft questions, be sure to answer if you know the answer!
- This rule is also known as the "Good manners rule"

4. Be both resourceful and inquisitive.

- Avoid asking lots of questions until you have fully read the recruitment post, read our website and checked out the minecraft wiki.
- Our website is FULL of information and we have tons of features that require some reading to understand.
- Need help with getting diamonds or other ores? Research about it. Use the minecraft wiki!
- Trying to find the many shops at the palace? Explore for a few minutes first. Still struggling? Ask!
- Try to avoid making ugly plank/cobble huts. Instead, be creative when building structures. Look up the hundreds of minecraft creations posted online.

5. Practice good morals and ethics.

- if someone drops items, pick the items for the players and give it back (no stealing).
- be fair in trading items with virtual coins.
- don't hide your identity to others: if you use a nickname, make sure that anyone can figure out easily your real name using the player list
- like other server, HACKS/MODS ARE A DIRECT PERMABAN! That includes xray texture packs and xray mods.

6. Report issues to staff members immediately.

- Your cooperation is always appreciated.

7. Follow our rules and guidelines, and have a good time!

- Its not always fun playing by yourself, so feel free to ask ingame if anyone wants to have a neighor to play and build with.
- Suggest a mining expedition and invite everyone. Share your findings.
- Ask for help finding a city/town to build a home in if you don't want to go solo.
- Participate in building projects by asking about and helping current ones or starting one yourself!
Ranking System & Donation perks
Ranks:
We are a greylist server. That means anyone can join and tour the server but you cannot build unless you apply (READ VERY BOTTOM TO APPLY!). The Ranks are all the available ranks you can achieve when you are playing in Sky Eden. As you play on our server, you will be eligible for promotion to higher ranks if you successfully complete the required quests. The higher your rank, the more features you'll have unlocked!
Sky Pilot is the highest rank on our server and the goal for every new member on the server. Here in Sky Eden, These ranks can be achieved by logged hours on the server and doing build quests (quests see below).
This is the 1st rank and default rank of our server. As the name implies, Tourist are just visitors; they may tour around and chat with our members but they are not allowed to play. To have build rights and play on our server, players must become a member of Sky Eden.
The first member rank, Tourists can become Citizen by applying on this thread, by giving the answer to the 5 questions of the application format on the first page. You also need to have connected at least once
Unlocked:
You are now a builder, you can play like any survival, follow the rules and you'll be fine.
You also get access to all basic commands, see our forum for more details
Mining - McMMO unlocked
Quest:
Must write an intro in the Sky Eden forums about yourself and have 5h of time played to become Forester
Unlocked:
Foresters get access to ingame money use, trading, using chestshops and anything Citizens can do.
You can also use colors in signs from now on.
Woodcutting - McMMO unlocked
Market - Warp unlocked
Quest:
Must build a fountain at the Water Hub (you must travel to quests on your own) and have 10h of time played
Unlocked:
Herbalism - McMMO unlocked
Fishing - McMMO unlocked
WaterHub, Fountain, Spleef - Warps unlocked
Quest:
Must build a gravestone at the Fire Hub's Graveyard and have 15h of time played to become Archaeologist
Unlocked:
Excavation - McMMO unlocked
Acrobatics - McMMO unlocked
FireHub, Graveyard - Warps unlocked
Quest:
Must build a maze and a garden at Earth Hub and have 20h of time played to become Explorer
Unlocked:
Unarmed - McMMO unlocked
Taming - McMMO unlocked
EarthHub, Garden - Warps unlocked
Quest:
Must customize a small airship at Wind Hub and have 25h of time played to become Engineer
Unlocked:
Repair - McMMO unlocked
Smelting - McMMO unlocked
Alchemy - McMMO unlocked
WindHub, Cathedrale - Warps unlocked
Quest:
Must complete the Sky Eden statue of your minecraft character and have 30h of time played to become Skypilot
Unlocked:
Sky pilots are welcome to choose an airship from the list of airships we have available, then they are allowed to choose the specific color of wool for the sails/balloon and have the ship placed anywhere they desire, once.
Axes
- McMMO unlocked
Swords
- McMMO unlocked
Axes
- McMMO unlocked
Archery
- McMMO unlocked
Note: Sky Pilot now has all the skills and abilities of McMMO
DONATION PERKS
All donations go to pay for the rented server on which we play, be certain that not a dime from your money will be used for the personal benefit of the staff members who work for free to provide you with the best minecraft experience we can produce.
When you donate, please inform us of the perks desired and of your ingame name, you can find the list of perks here:
SkyEden Donation Perks
, all perks are purely cosmetic, only alterations or non interactive things, so you can get the others players jealous with your fancy pet, colors and particles, but not get an advantage over them ingame.
For more information on the benefits of donation perks, please go to
www.skyeden.altervista.org
About Donation Perks
Please be aware that a donation is in no case a purchase, the perks you get from a donation is our way to thanks you, those perks may change at any time, for all sorts of reasons.
Donations aren't reimbursable, and you CAN still be banned if you misbehave as a donator.
Plugins
We use bukkit! add the name of one of those plugins after this link to check it out:
http://dev.bukkit.org/bukkit-plugins/
BookShelf
ChairStairs
ChestShop
ColoredSigns
Custom_Enchantments
Essentials
Flight
FrameProtect
IcePvPControl
LWC
level-health
LogBlock
MobArena
MobCatcher
NewTag
SimpleBackpacks
Sleep
TC-Hangrail
TrainCarts
WorldBorder
dynmap
mcMMO
ElderRum
DeathChest
(not a full list, those are what affect the players the most)
Photo Gallery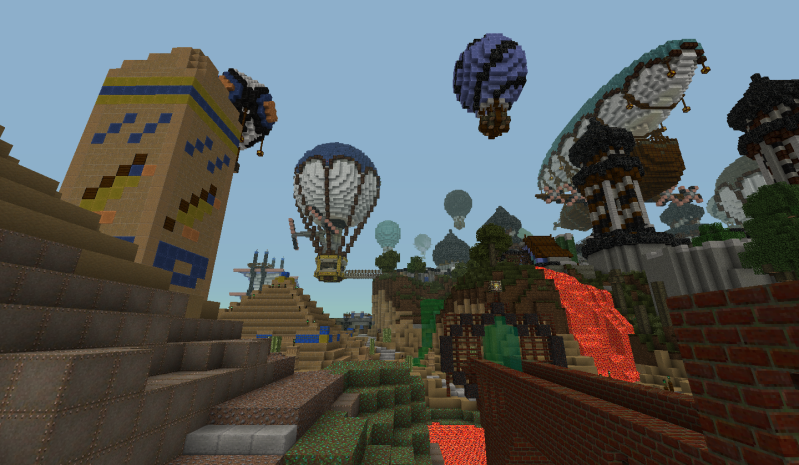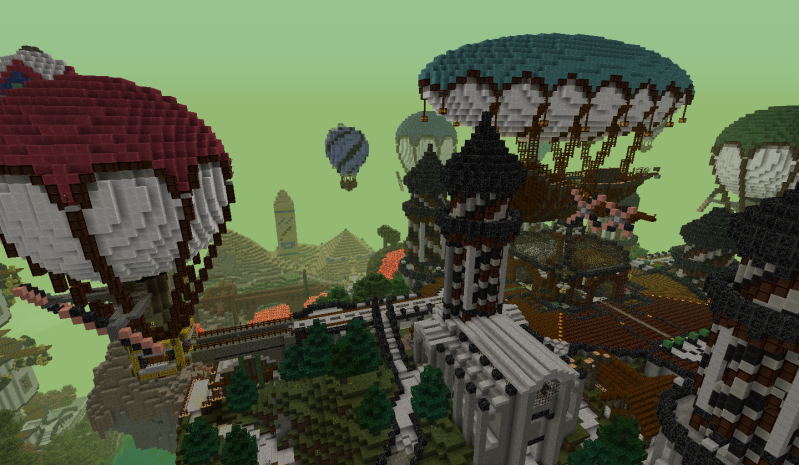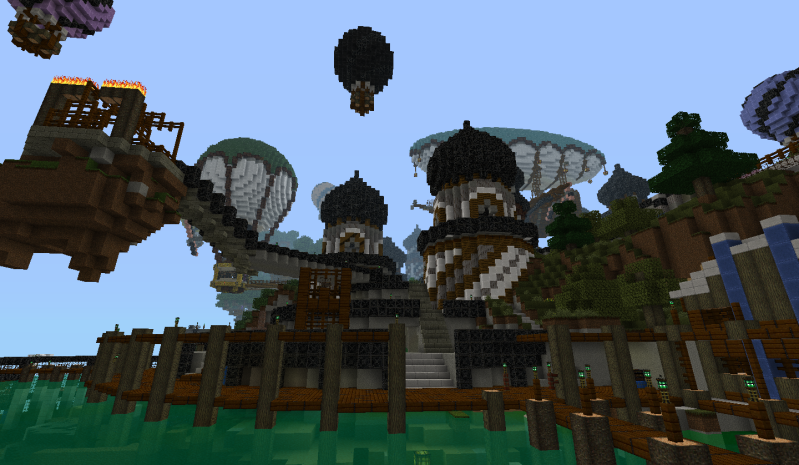 Below are the questions you must answer to become a member of Sky Eden.
When you finish filling out the application, please post it as a reply to this forum thread.
1. What is your minecraft username?
2. What are some of the rules you must follow in Sky Eden?
3. What are some of the ranks in Sky Eden?
4. What inspired you to join our server?
5. What happens when you break the rules?


SERVER IP: s42.hosthorde.com:25614