DomCraft
Iron Miner
Join Date:

9/22/2010

Posts:

269

Member Details

Oros, a world of two growing factions, competing for wealth land and power. While the
South Sea Empire
spreads out across the ocean and its many islands, the
Kindred
flourishes as a newly united collection of forest and jungle tribes.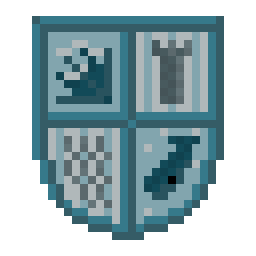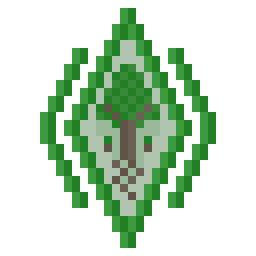 Approximately 400 years after the last age of oros, unknown powers have sculpted the land hiding almost any signs of the battle against Krongar. Many claim to be descendants of the heroes who fought at the end of the last age, but the rapidly forming mountains and turbulent oceans have scattered any shreds of real evidence across our realm. The great city, which was once home to the band of shipwreck survivors of
Oros
, is now home to the
South Sea Empire
who have named it
Koronos
and brought their own industry and religion.
South of the empire, ancient tribes of humans and other stranger beings have begun to unite. Despite historical competition for territory in the forests and jungles of their continent, they have seen the power of the empire and formed their
Kindred
to oppose it. Together, they will defend their forest and their home from being colonised with their lives.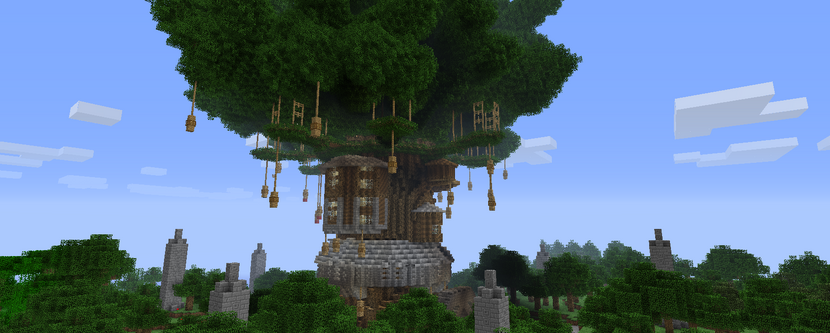 Not too far away lie the resource-rich snowfields where the true battle is fought. The forests of this snowy environment are both factions source of redwood (a common building material) and deep below it are abundant supplies of coal, iron and diamond. This valuable territory is hotly competed for, and its lack of secure ownership makes it a constant battle-ground with no laws and no mercy. While both factions avoid direct conflict in their home land, anything goes in the sub-zero region. The best soldiers are rewarded with corpses to loot and the best miners are rewarded with priceless materials for smelting and crafting.

Many new people are travelling to this prosperous yet dangerous world. Whether you're an immigrant or you've lived here your whole life, your true story is just beginning.
Plot update:
Deep in the colony of a unique humanoid-insect species found on a remote island in kindred territory, some sort of magical rift has been opened. It is thought that it serves as a passage to a dark and mysterious temple, powered by unknown energies. Although some think the rare species, the Krad, may have arrived on the island through this rift, other theorists believe them to be some sort of ancestor of Humans and the common desert Araxids.

Since a Krad leader figure travelled through the rift, a corruption has been spreading around the island. Human explorers and citizens of nearby settlements have been transforming, developing Krad-like exoskeletons and claws. Avoiding the island at all costs is strongly advised.

To Play:
There is no longer a whitelist and anyone can log in, but you will only be given permission to interact with the world once you have successfully applied in this thread. Reserved slots are made available for normal players with permissions.
Post your minecraft.net username so we can whitelist you, and a backstory/biography/introduction for your character.
Chance of application success: depends on the quality of the backstory, but it should be quite high.
or
Post your minecraft.net username so we can whitelist you, and a link to an audio or video file of yourself performing a dramatic reading of a backstory/biography/introduction for your character.
Chance of application success: almost 100%. You'd have to really sound like you don't care for an application like this to be unsuccessful. Even if it's embarrassingly cheesy or bad, we love that. No nudity please.
or
For people short on time or unsure if it's worth putting the effort into applying, answer these simple questions:
•
What is your minecraft.net username (so we can whitelist you)?
•
What is your character's name?
•
What is one (or more) interesting piece of information about your character?
•
What faction would you like to join and which of the playable races are you?

South sea Empire: Human or Goblin.
Kindred: Human, Goblin or Narudai*.
•
What is your second favourite server after Oros?
Chance of application success: Lower than the other options, because we expect this method to be the most popular.
*A species of bird-people, "incapable of sustained flight despite their large wings" -Oros Wiki.
Creative, funny and original applications are preferred.
Rules:
• On peaceful building map: Don't build on or change other people's builds without permission. This includes towns, so ask before building something in a town.
• On peaceful building map: no stealing/murdering. Organised
gladiatorial
fights and combat training are allowed, but don't attack people who aren't ready to be attacked.
• On PvP mining map: Anything goes. property may be damaged during attacks and raids but don't destroy people's buildings just for the hell of it. There are no building regulations (make it look nice though, aesthetics are important to us).
Information:
• This server uses a peaceful map for building (and mining non-essential materials) and a PvP map for faction battling and mining. You can ignore the PvP map if you just want to build or RP.
• We use some popular plugins but does not require any client mods. Spoutcraft is supported.
Important plugins we use that you might enjoy are: mcMMO, Citizens, DragonTravel and Dynmap.
• We are looking for good builders or roleplayers. We take construction asthetics seriously on the peaceful building map. You are free to build anything on the PvP map as long as it's not offensively bad (or just plain offensive).
• We get very little griefing and rarely argue/flame. We have a good community who talk often and sometimes become close friends , grouping together in other games too.
• There is no secret word. Do not use the words
banana
,
shiny
or
llama
in your application.
Some rather epic (but slightly outdated) trailers by Alex:
We hope to see you soon,
Dom (DomCraft) and Alex (Alextel)
IP: oros.sg-mc.co.uk
Now for some Chunky renders...
Click here to find out more... →