bububagins
Zombie Killer
Join Date:

4/11/2011

Posts:

136

Minecraft:

bububagins

Xbox:

Nope.

Member Details
Hey everybody, I just switched my server host to Beastnode instead of Fragnet and we have a new map, new plugins, and more! The new post can be found here:
People from the old server will be promoted to Builder+.
Everything you need to know is there.
Enduria is a server with a friendly community, almost no downtime,
and TONS of plugins (see the "plugins" section)
The world is new, so we have tons of room to build.
We have some advanced anti-grief plugins, so if something gets griefed just let me know.
We also have a mumble voice server:
voice2.fragnet.net:64844
Do:
Have permission to build around spawn Clean up your dead mans chest Mark your property Ask questions Feel free to (nicely!) suggest more plugins Be creative Build safely Play fairly Respect admins and fellow miners (don't spy/stalk or insult other people) Tell us if something isn't working for you Feel free to donate Have fun!
Don't
No X-ray mods, flying, or any other form of cheating No use of "curse" words No overuse of capital letters or chat spam Nothing sexual, racist, vulgar, or violent allowed No griefing No stealing No advertising No excessive begging No mining straight down
We have a 0% tolerance policy for griefing.
In Game Name:
Why you were banned:
Why you want to get back on:
Why you think you should have a second chance:
Plugins:
Some of these are outdated, and are no longer on the server.
We are currently running the following plugins:
Antirelog
Chairs
Chestshop
Coreprotect
Craftbook
Custom potions
Disguisecraft
Dungeon8r
Dynamic map
Essentials
Permissions
Group manager
Factions
LWC
Anti X-ray
Inventory Request
PVP toggle (for arenas)
Rocket Boots
Simple Censor
Skybukkit
Spawner
Vote
Voxelsniper
World Border
World Edit
World Guard
XPkeeper
Floating Islands
And a few surprises! We add more every now and then too,
although I can't say I'll update this list.
Whitelist:
In order to be whitelisted, you need to fill in this form
and post it below.
IGN(in game name):Times you usually play:Why you want to join the server:How long have you been playing Minecraft?
Have you been banned from any other servers?
Whitelist is updated frequently. (Our time zone is US central)
IP:
65.99.193.56:25865
The server is currently 20 slots, but if donations allow, then we can upgrade.
Have fun!
We have a PvP arena,
some spleef arenas, and more minigames!
Donations:
are being accepted by request:
You will receive custom title, chat color, some fun mods, and
other things which we are in the process of
implementing for donating but the greatest
benefit is that we can upgrade with enough support

Videos
Made by Pongort246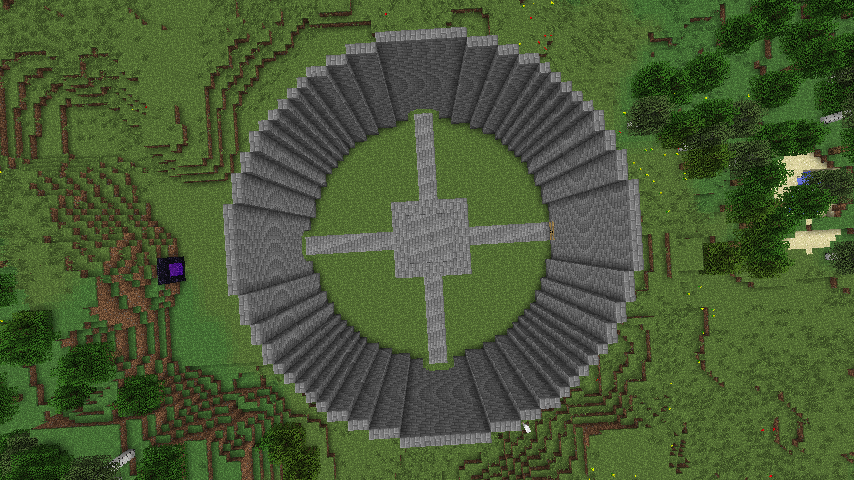 Overhead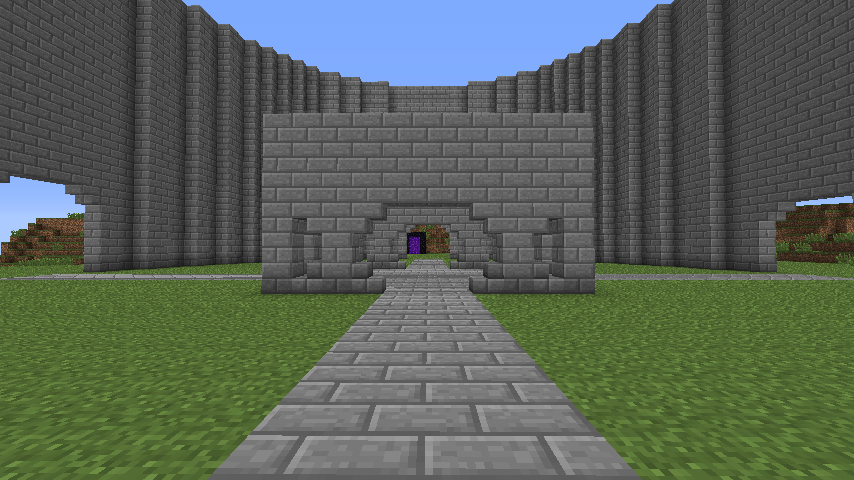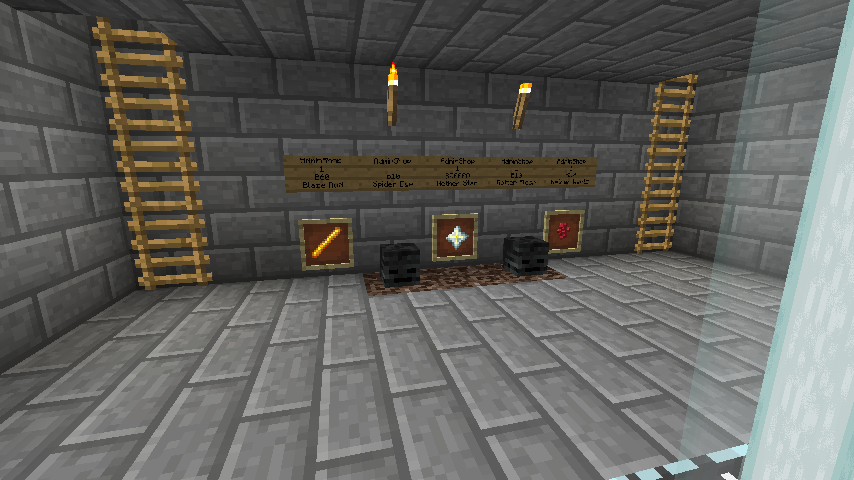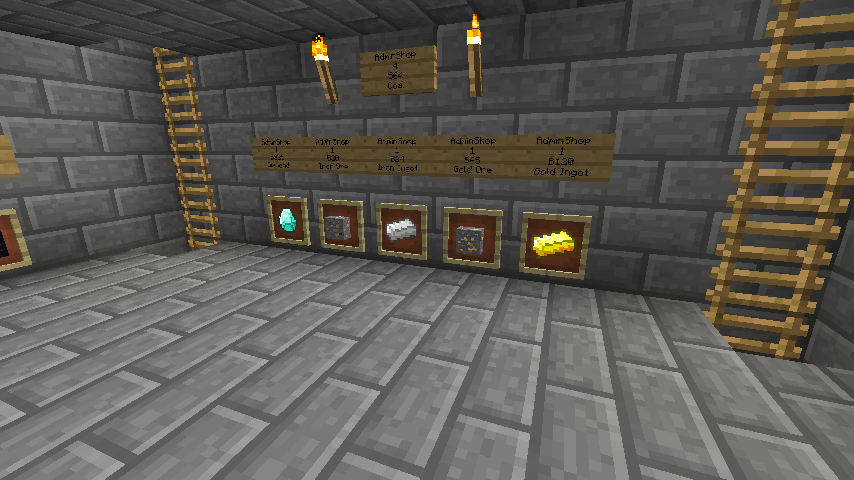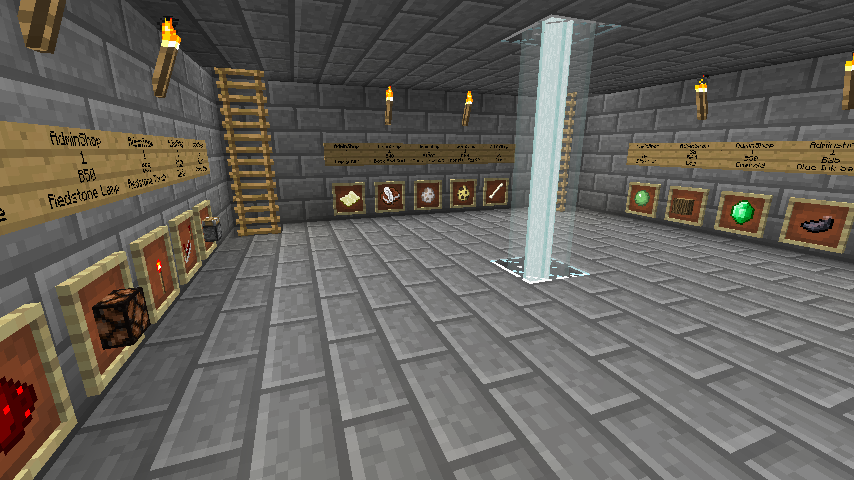 We have a new, open world with a lot of territory for you to claim.
Jugle Temple
We have several mountains and other structures made with Voxel Sniper.
Have a lot of emeralds? Warp to the village!
There is a lot of open land free for you to claim.
You could warp to the nether stronghold!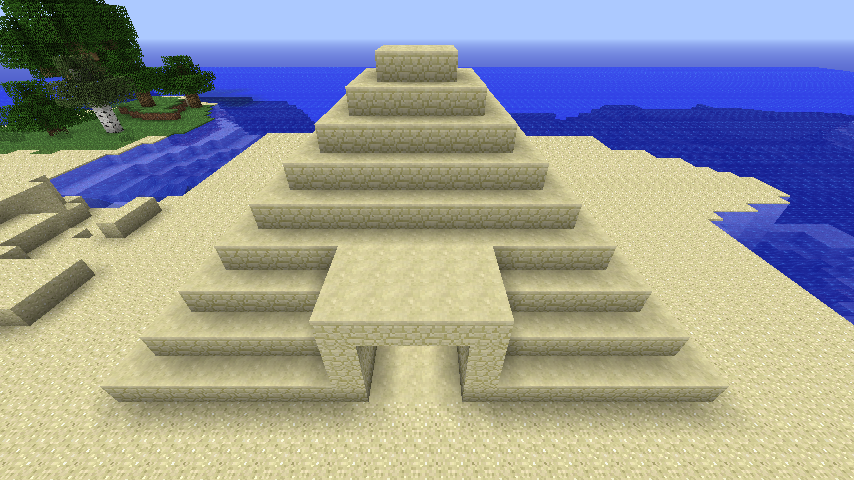 Can you find the Lost Pyramid and claims its rewards?
Why don't you find out!?
Support the server:
About the textures:
I do not own the server textures used. The link to the textures used is here: