NekoRoninFable
Tree Puncher
Join Date:

11/17/2012

Posts:

8

Member Details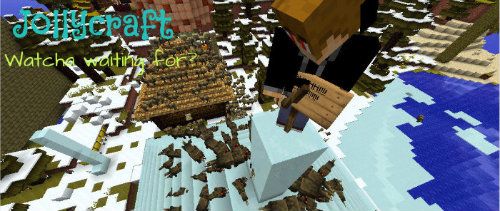 IP Address:
108.170.6.106:25599
Website: jollybay.tk
Let's keep this short, since if you want more info just swing by the site. Jollycraft is about having fun. We have enough anti griefing plugins enabled to prevent griefing. Using multiverse we have two maps. Jollycraft is the creative map and Skypiea is the factions-enabled survival one with a twist, the entire map is a series of floating islands.
That's all. C'ya on the flipside.