Apollo45
Tree Puncher
Join Date:

1/27/2011

Posts:

16

Member Details
---

---
to Mithra, citizen. If you've made it this far there's obviously more to you than looks. So let's get down to business, eh? You're probably wondering how you found yourself here. Well, at this point that's a bit of a mystery to us all. Back during the fall of Rome, the Emperor created a thirteenth Legion, one he named Mithras. We were tasked with the mission to find a new place to settle so Rome could continue to live on. Turns out, we found a place; here. Before the Emperor could make the trip, however, we were cut off from civilization. Over the past years we've been rebuilding what we can of Rome. Now that you're here, you can help with that.
In order to join the server simply make a new post here with your in-game name, then log in and submit a modreq using the /modreq [message] command explaining that you want to be granted build rights. We'll promote you ASAP, and you'll become a Citizen of Mithra. Want more information? Read below, or look through our forums at forums.mithramc.net.
---
---
Website: forums.mithra.net
Managed by age 21+ Admins
---
---
Don't be a douche.

Admins have the ultimate say in everything.

Cheating, hacking and glitching will result in a ban.

No mods allowed, with the exception of Optifine, Rei's minimap, and similar mods.

Texture packs are allowed, with the exception of X-rays.

Mass wilderness griefing is not allowed.

Stealing from other towns is highly encouraged.

Don't request to be Mod, Admin, or OP.
---
---
Hardcore PVP

Mithra prides itself on being a PVP server with some difficulty to it. Because of that, you won't get /home or /sethome commands. We want there to be risk associated with going out into the wilderness. If you die you won't be able to just teleport back to your stuff. Until you join or found a town you'll have to walk back. Once you do become a part of a town, however, you'll be able to use /town spawn to get back.


Towny

This is a towny-based server. Many of us play Minecraft because we enjoy building things, and I'm sure the same goes for many of you. With towny you're able to build what you want and you won't have to worry about losing your entire structure when you log off. You will have to build your town securely to protect against raids, but you won't just log on to find someone else has taken over your area and forced you to move somewhere else.


Custom Terrain

Through a combination of Terrain Control and WorldPainter, the terrain has been shaped to something unique. From towering mountains, some floating, to vast forests, to huge biome-spanning canyons, the terrain around the spawn city is as beautiful as it is dangerous.


Dungeon World

When exploring the caves of Mithra you might run across a strange, stone brick room with a portal in the center of it. If you go through one of these portals you will find yourself in a barren, desert world with ruins as far as the eye can see; The Valley of the Kings. These ruins contain treasures beyond your wildest dreams if you can survive the dungeon leading up to them. Filled with traps, obstacles, and spawners, in order to reach the bottom you'll have to prove yourself as one of the elite Minecrafters.


mcMMO

With the threats of the wild, the dungeon world, and other players, you're going to need some help in order to survive. mcMMO will give you that help. The longer you play on the server the stronger you will get, and if you play long enough you'll be able to cut through hordes of mobs with a few swings of an axe. Be prepared to work for it though.


Auction System

With our auction system you'll be able to sell your old gear, blocks you don't need, or even those extra diamonds that are sitting around to other players in the world. Doing so will earn you money, helping to pay for a town, or taxes for your town if that be the case.


LWC Personal Protection

This is a PVP server, and raiding both towns and wilderness builds is something that is highly encouraged. As a member, you're going to have to figure out quickly how to protect your goods. We use LWC to allow you to place locks on your chests that will prevent raiders from getting access to them. This will ensure that some of your items at least will remain safe, even if your base is found.

---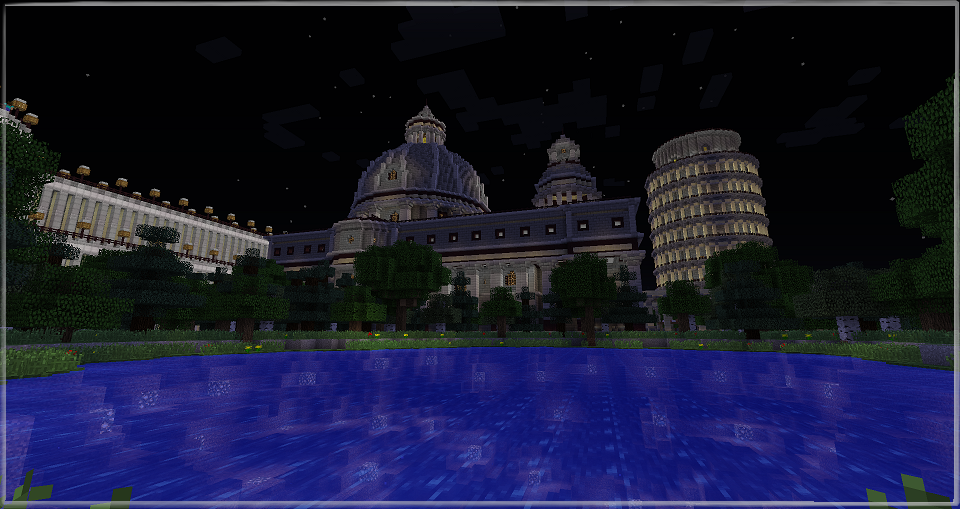 The Basilica Mithras, where new players will spawn.
---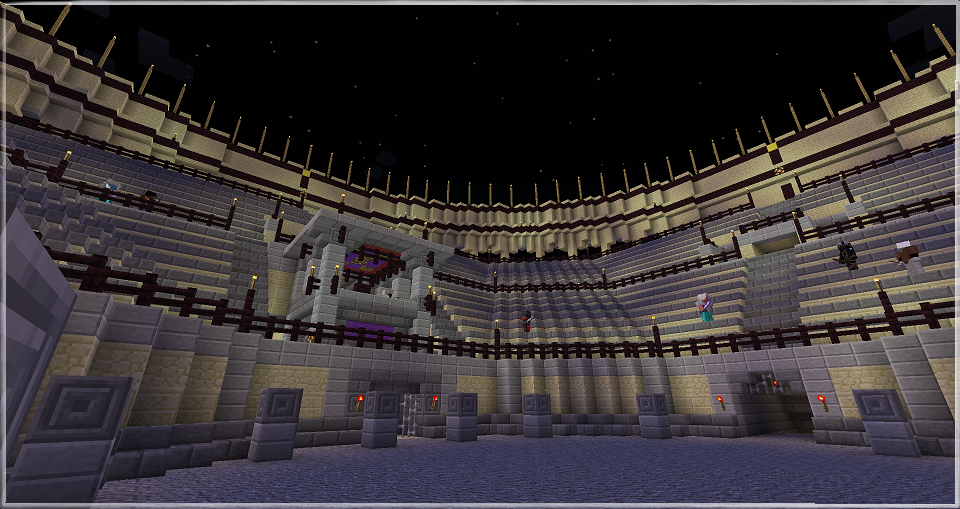 ---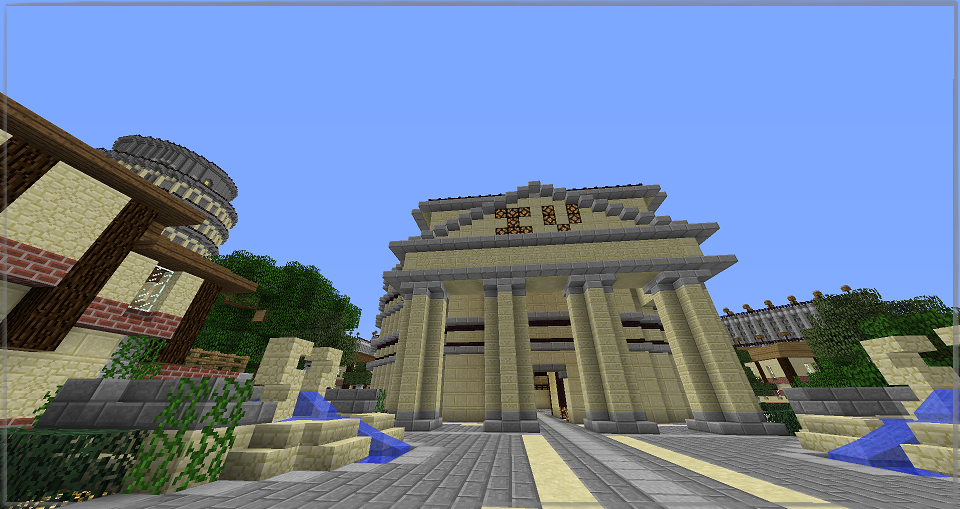 ---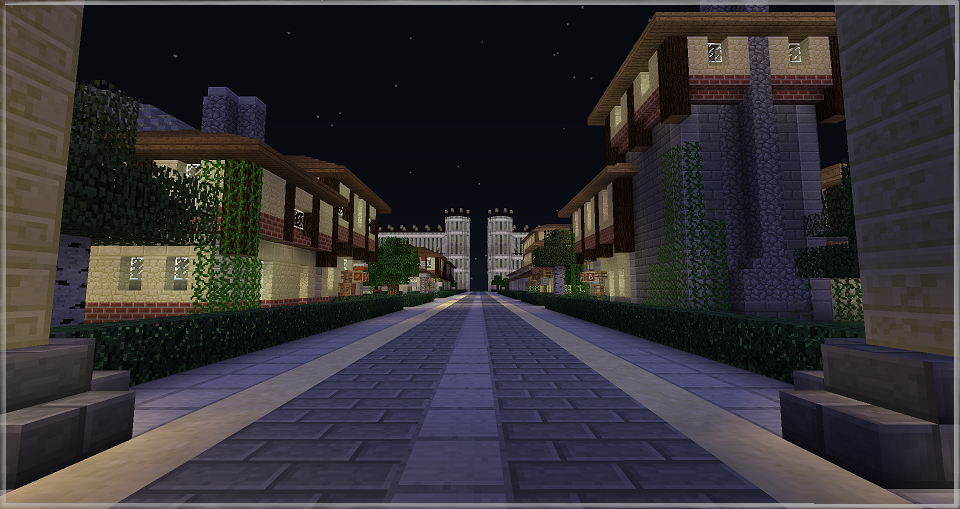 ---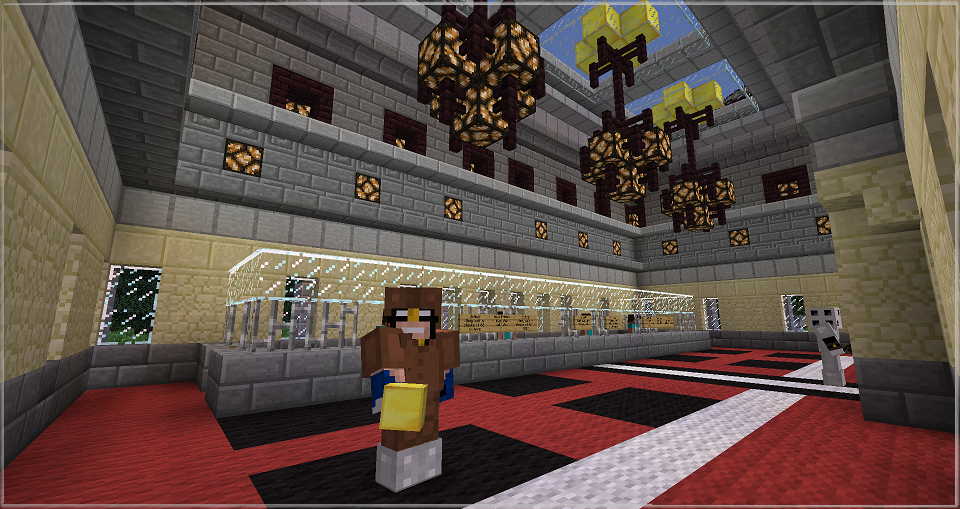 ---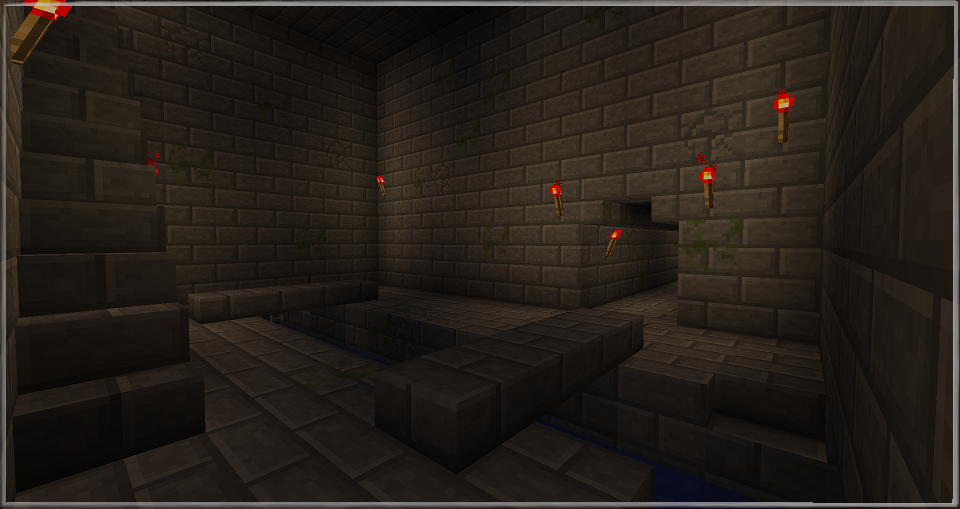 ---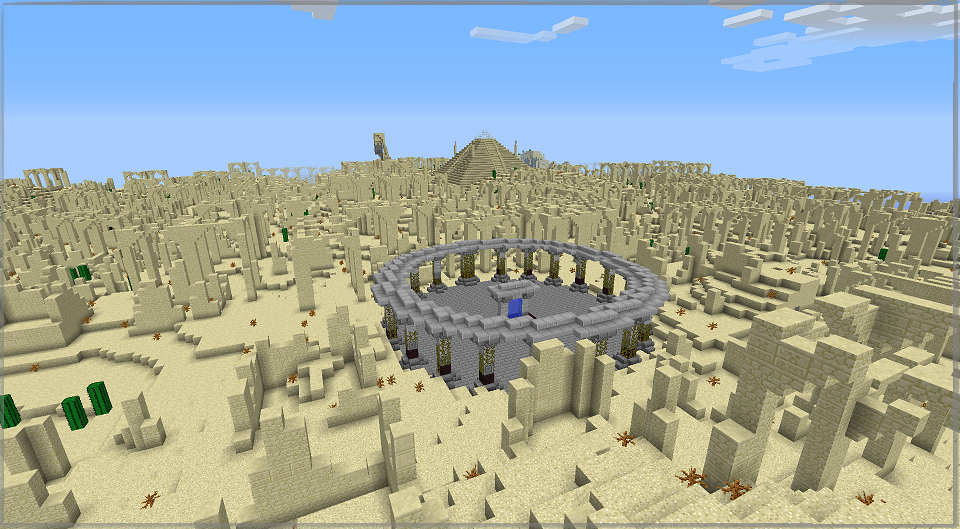 ---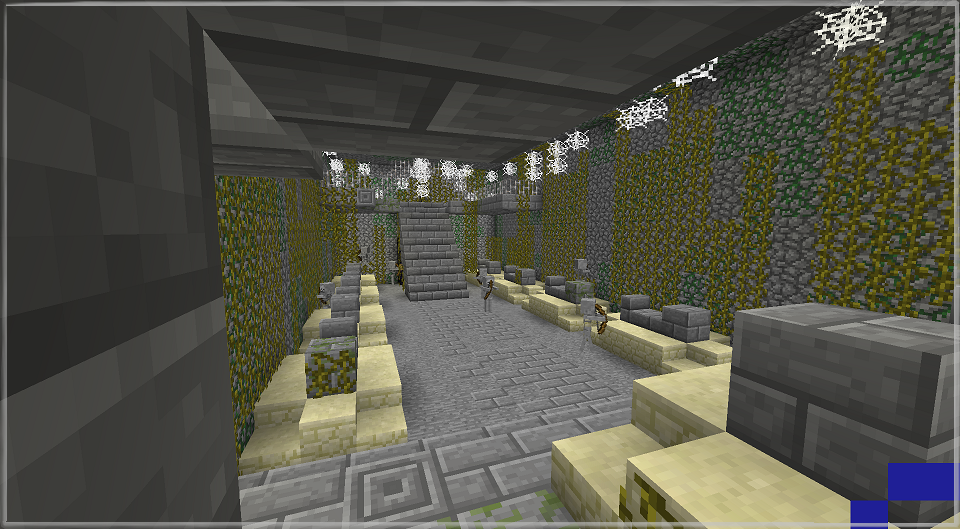 Tomb of the Kings, one of the many treasure rooms in the dungeon world.
---
---
---
New players to the server will start out at the rank of Slave. A Slave member can explore the server, but won't have any rights to build or destroy. In order to get these rights, you will need to post here with your in-game name. As soon as that's done log into the server, submit a modreq using /modreq [message], and wait patiently. We'll promote you as soon as we get on. Once you've become a Citizen, you'll have the permissions to build and destroy outside of the spawn city.
---
---
The city of Mithra is, as the Legionnaires who founded it designed it to be, truly a sight to behold. Second only to Rome herself, Mithra contains everything a budding adventurer, soldier, or miner will need to begin their journey. Everything from NPC shops selling armor, food, and building materials to a bank where you can buy and sell the gold you mine, to a working Colosseum where two players can duel without losing their inventory can be found here. The city hides other secrets beneath her streets, but you'll have to learn about those yourself.
NPC Shops

Straight out of the Basilica Mithras and through the main square you'll find the Merchant's Quarter. Here you can purchase food, potion materials, basic armor, some of the rarer blocks on the server, and even dyes for wool and leather. The prices vary from cheap to expensive, depending on the items, but they provide a good place to spend the money you start with when you join the server.


Colosseum

In the center of the Colosseum is a warzone where two players can duel without fear of losing their inventories.


Bank

When leaving the Basilica, turn to your right and you will come across a bank. Here you will be able to buy and sell gold blocks and ingots. This will be your primary source of income throughout the game. Each ingot sells for 250 Aurens, and you'll need that money to prosper here.


Undergound

The city of Mithra holds many secrets. During your exploration within its walls you're liable to stumble upon an entrance to a system of underground tunnels. Who knows what you might find down there?

---

---
Perhaps the goal of most who join this server will be, eventually, starting a town of their own. This is a fairly simple process, but one that can take a while to get started on. With dedicated mining, coupled with a secure location and a bit of time, you can work up the money needed to start a town pretty quickly. How do you get money? Well, as explained in the sections above, you can sell gold at the bank in Mithra City. Each gold ingot will earn you 250 Aurens (The currency on the server). Another way to earn money is through the auction, selling items you've mined or crafted to others on the server. You will need 100,000 Aurens to start a town, and a continuous supply of money from then on to pay for taxes. It's usually a smart idea to join a town first and start building up your money supply there.
---
---
Still interested?
The application process is simple. Simply post in this forum with your in-game name. When you join the server, read through the rules, the submit a modreq using the /modreq [message] command explaining you want to join the server. We'll promote you as soon as possible and you'll be free to begin building. So what are you waiting for?
If you have any questions feel free to PM me. I'll get back to you as soon as possible.
---