Stickybomb
Edge of space is an awesome new game taking the internet by storm, expanding on the ever popular sandbox genre, edge of space combines space exploration with fun mechanics, awesome graphics and amazing exploration!
If you want to try Edge of Space, you'll either have to wait until august, for the full release, or follow the development of the game, and chat with the awesome community at
www.playedgeofspace.com

This game looks very promising and fun, and the kickstarter was more than successful, I just want to see the community really grow and see this game take off like it should

Edge of space website
Edge Of Space IRC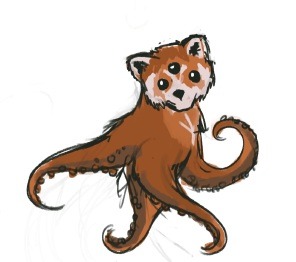 A Squirrel Octopus thing, concept art from edge of space!
Working on an RP mod that adds a ton of farming and more!