HazBazProXS
Tree Puncher
Join Date:

5/24/2013

Posts:

10

Location:

United Kingdom

Minecraft:

HazBazPro

Xbox:

HazBazPro

Member Details
Around the beginning of the year, I ported my first PC generated MCPE world. Since Netherrack was added and Netherbrick, I decided to have the Overworld resting above the Nether. It contained many naturally generated structures and was made in three slices: Nether, Caves, Grass top. This map had some features that were poorly done so I created this: V2 Survival.
What this map contains:
-Overworld
Caves
Ravines (emphasis on the S)
Lava lakes (above and below ground)
Water lakes (above and below ground)
Ocean
Jungle
Desert
Plains
Swamp
Witch hut (no witches in MCPE :L)
Village (no villagers either)
Jungle and Desert Temple
Desert Well
Dungeons
Abandoned Mineshafts
Stronghold
-Nether
Nether Fortresses
Glowstone veins
Lava lakes
What this map does not contain:
Taiga/snow biomes (sorry snow lovers)
Chests (due to no free-crafting in 0.7 I could not do this, instead there is gold where a chest was)
PC blocks (strongholds will use fences instead of iron bars etc.)
Lapis lazuli ( I had to crop the Overworld to fit with the Nether in a 128H limit so Diamonds were lost. I made a decision to replace the Lapis ore with Diamond ore as it was more useful.)
What V2 has V1 doesn't:
Cracked and Mossy stone brick in the Stronghold
Better Nether integration with the Overworld
Better integration with bedrock at the bottom of the Nether
Witch Hut
Ocean
2 exposed ravines
Multiple Mineshafts
Gold Blocks where the end-frame is in the Stronghold
In the download, there is a custom terrain.png to install which uses updated and fixed textures (gravel,iron door etc.)
Here are some pictures: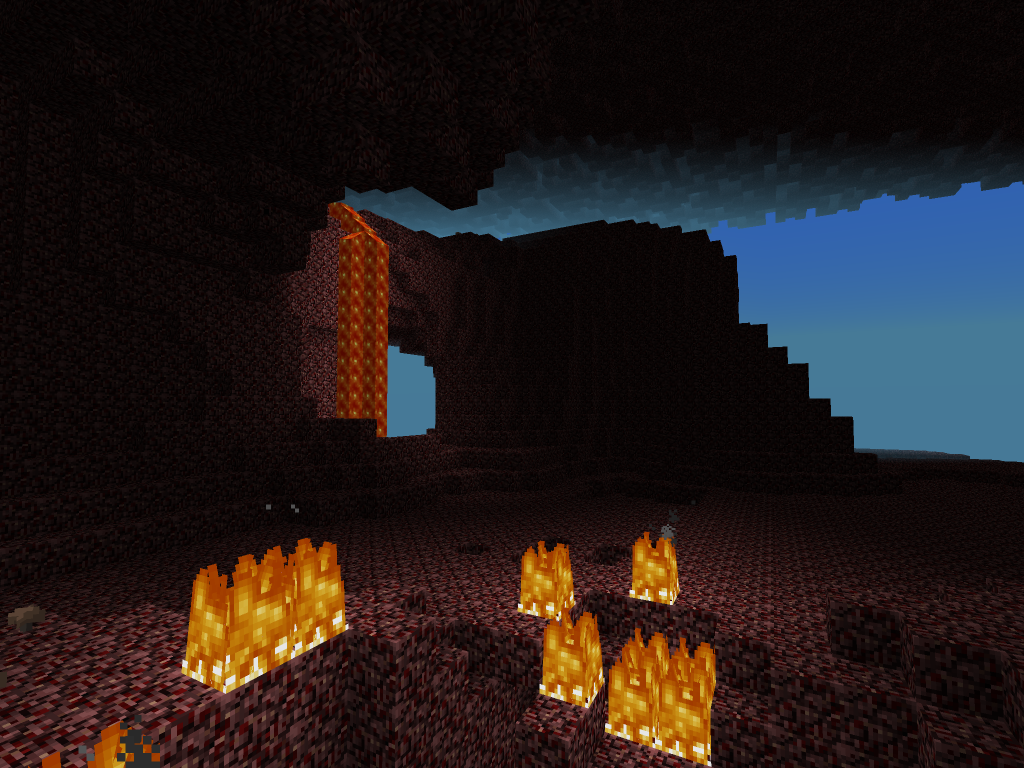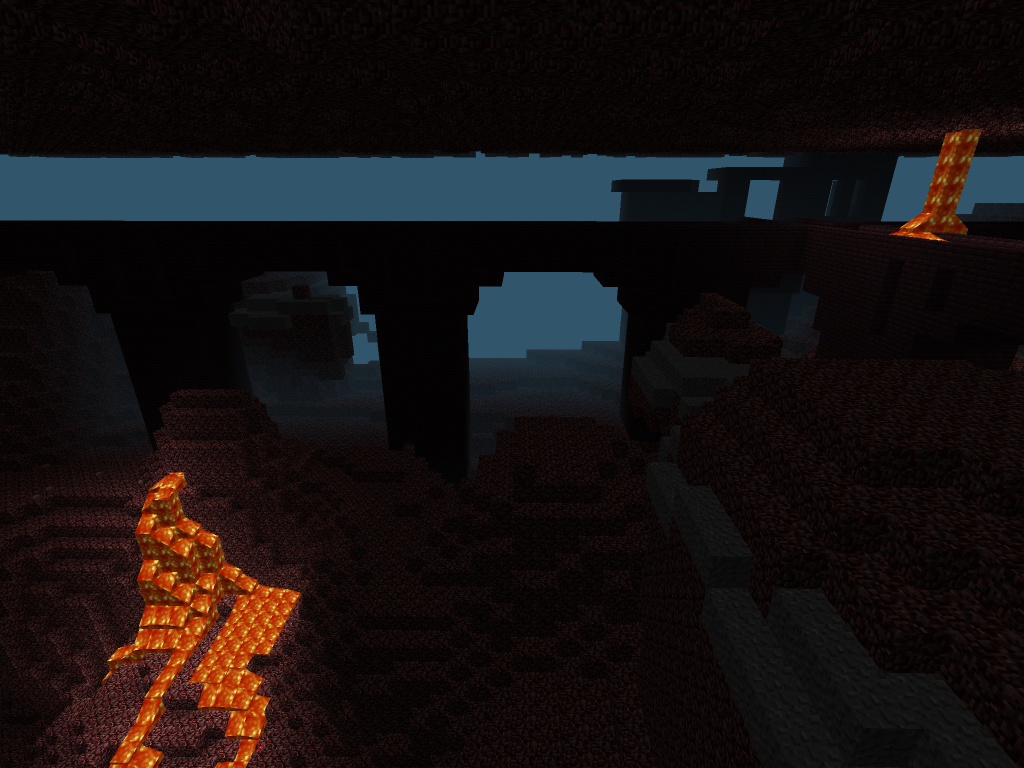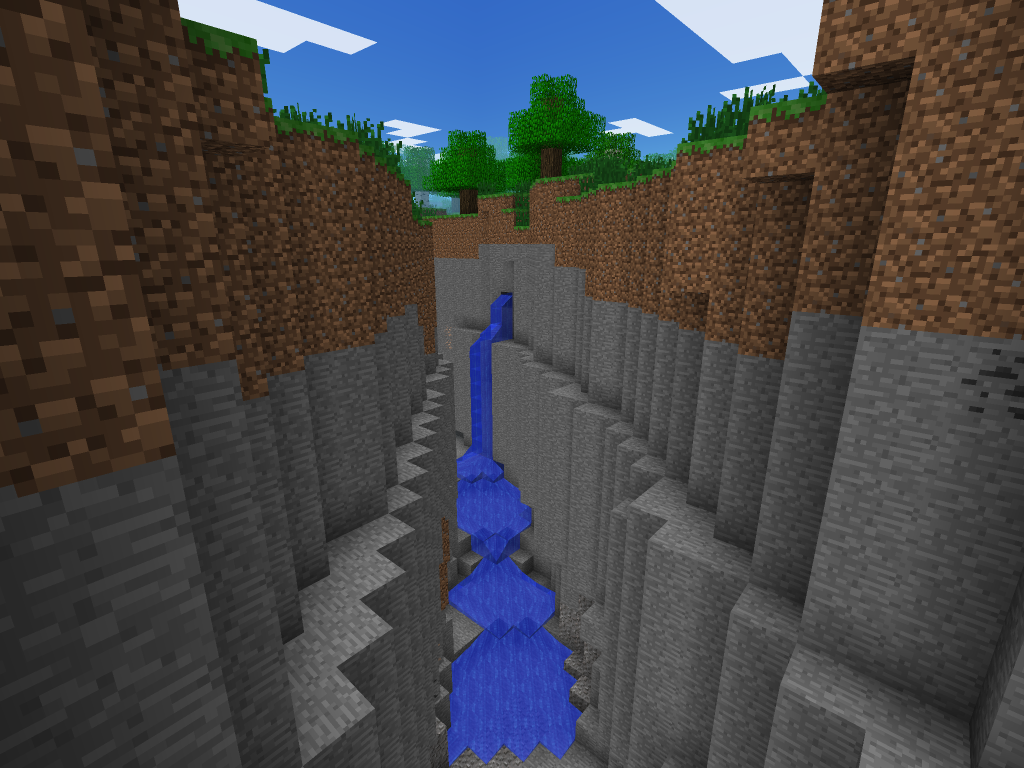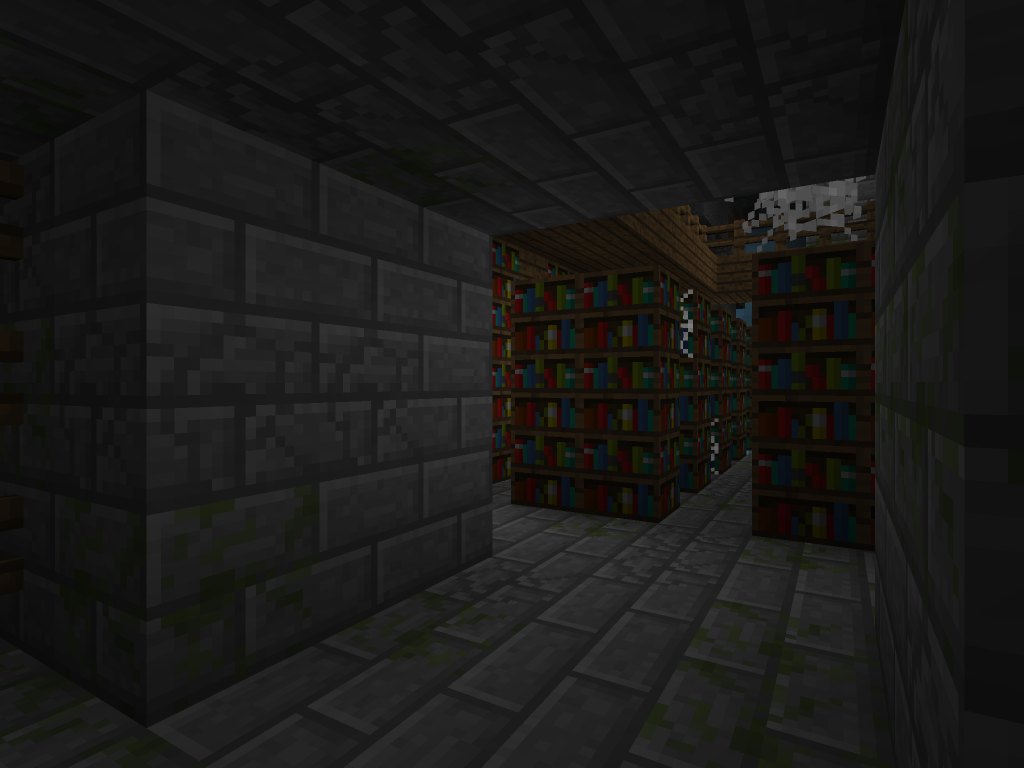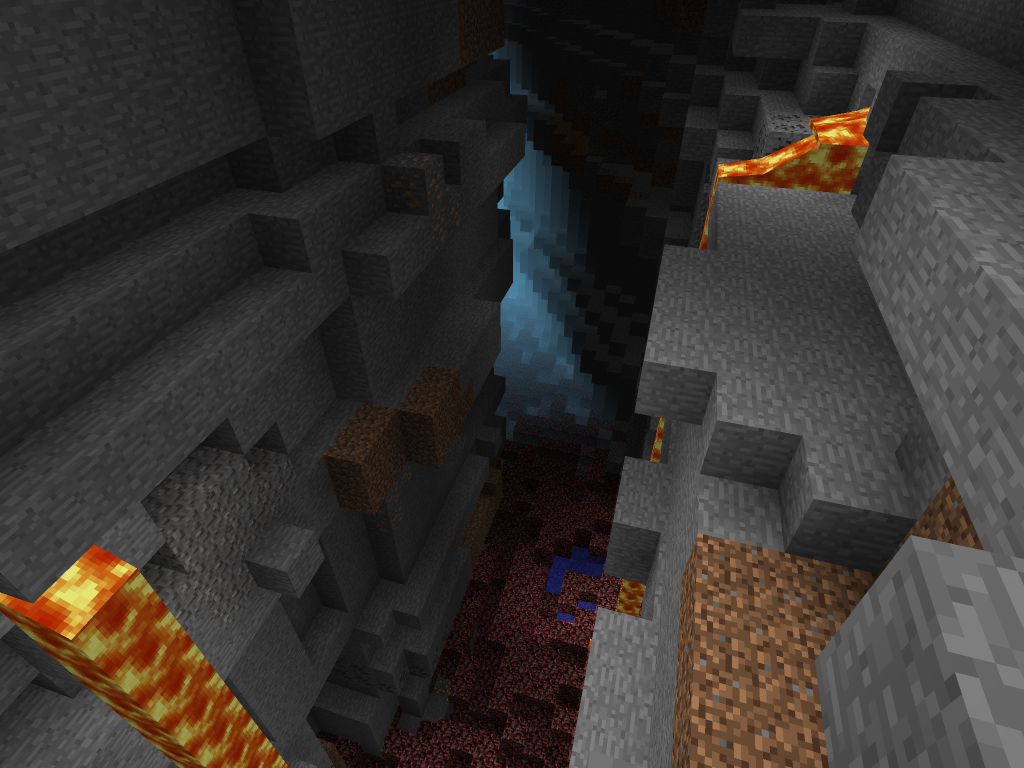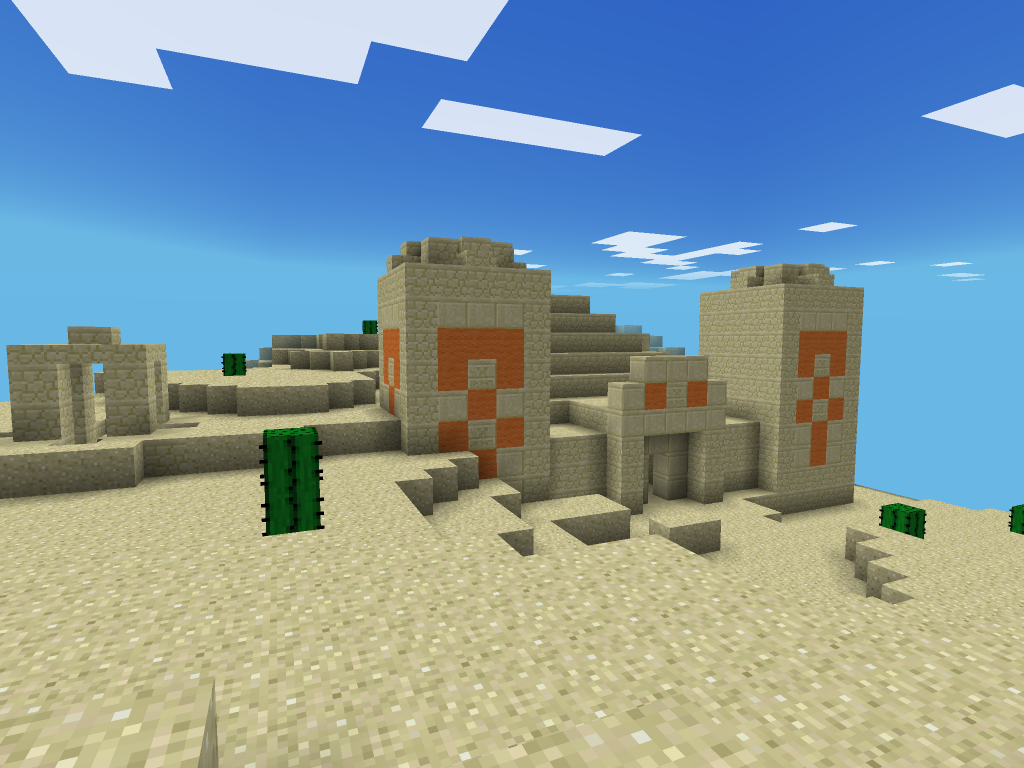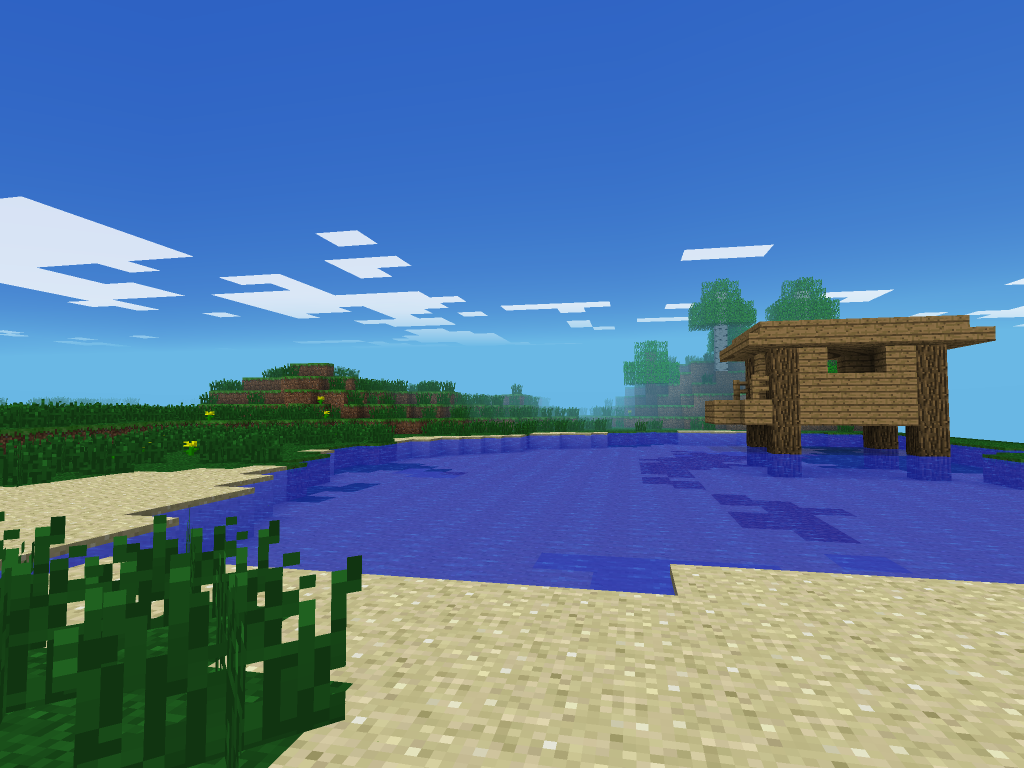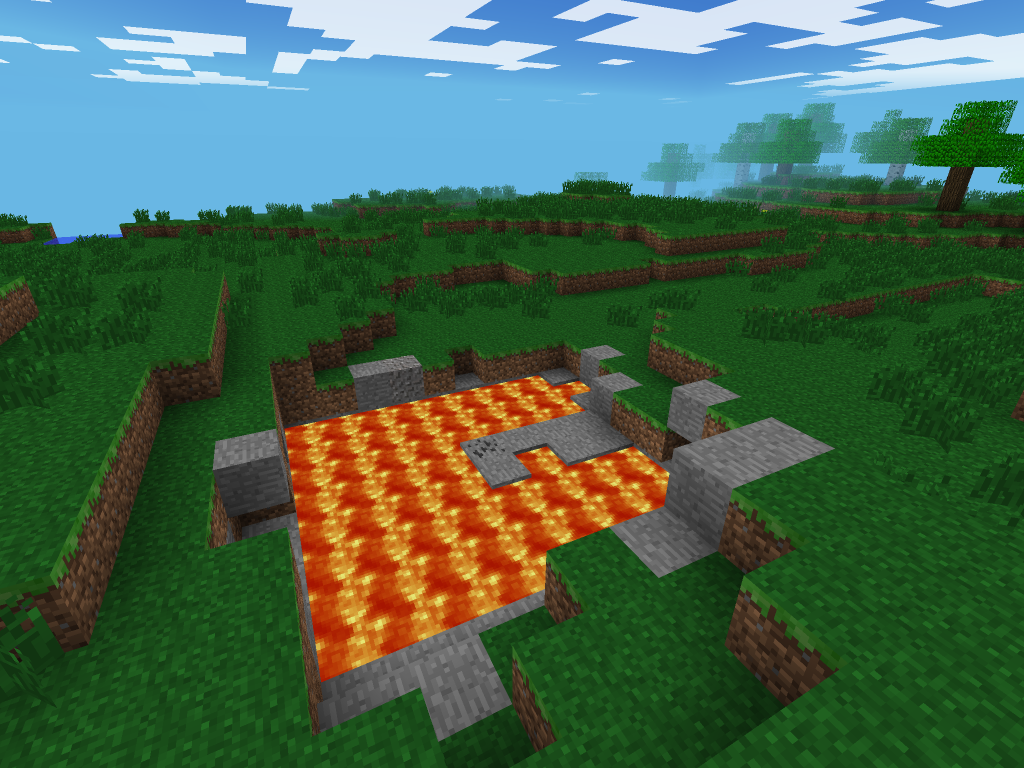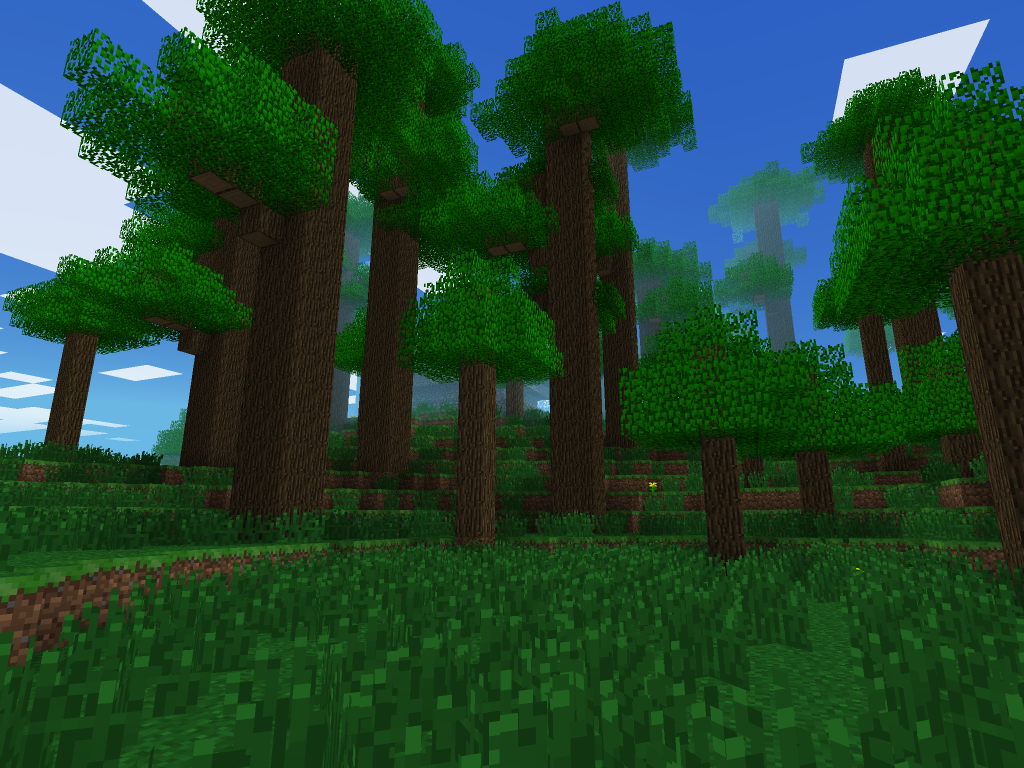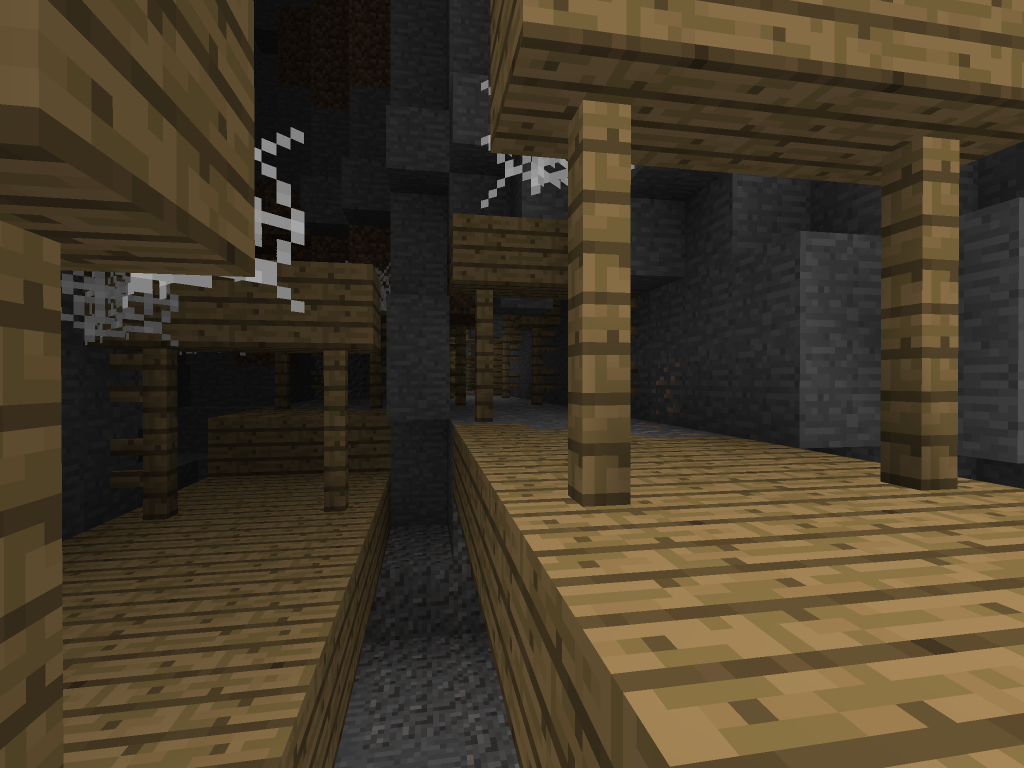 This map is just for some PC like survival for MCPE, its pretty cool and if you liked it please say so

The
download
is here:
http://www.mediafire...9m81gudcz72nm7m
I hope you have fun!