Krondelo
Redstone Miner
Join Date:

10/14/2010

Posts:

516

Member Details
I have been holding onto this seed for some time now, I am going to start a fresh world when 1.5 releases as I'm guessing many of you will do. I suggest you try this seed, the overworld is very nice, with a variety of features including floating islands and huge mountains, there is also an interesting inlet. But best of all, the cavernous underground is sprawling! And I found three dungeons within just a few hours of play, one spider dungeon is partly exposed, another zombie dungeon is partly exposed in a cave.
Anyway I hope you will try and enjoy this seed, when you start I believe you should head to the left a bit, over the water, over the small island. The next land is where I started my base, and it was perfect. I lost my save though due to idiocy!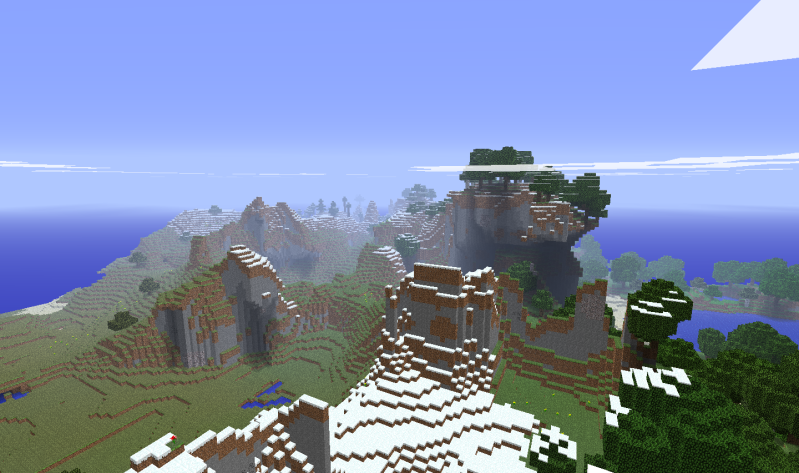 The seeeeeed = "Lost" without quotes.
For Science!