Whiskey_Breath
Stone Miner
Join Date:

2/12/2011

Posts:

83

Member Details
UPDATE:
I've uploaded the save file
here
for all of those that want to explore it more.
In addition I've made a
special spawn location
if you just want to explore this labyrinth of doom that I designed. The worlds are nearly identical, but if you want any hope of finding your way back you'll want to use the first save file.
I used InvGrid for TNT (since its on peaceful) and for gold blocks to make a huge statue. First one to find it wins!
-----
Not sure what to call this place I made. It's an island in the sky. I've decided to share the story of how it came to be, starting with a gigantic bowl of dirt, taken from two different angles.
I was originally going to wing it, but then thought that for once in my life I should have structure. Therefore, I Golden Ratio'd the **** out of it, 55 x 89. But instead of making a square, I made it this silly slanty-star thing you see here.
Unfortunately some of the pictures are at night. If you can't see it, you aren't squinting hard enough.
Then I had to decide on what to build and what to build with. Whatever I made it with, I would need a lot of it. I wanted to build it out of snow because I hate the cold, but I have been blessed with warm biomes. Logically, I hate Cold -> Canada is cold -> Canada plays hockey -> Hockey has the Stanley Cup -> Cups hold water -> Water is wet -> Oceans are wet -> Oceans have beaches -> Beaches have sand -> Sands greatly irritates me. Ergo, **** sand. Still don't know what the main building's supposed to be, but I settled on sandstone.
I destroyed this desert along with a diamond shovel to get all the sand I needed.
I constructed an archway for the building and noticed the sun rising.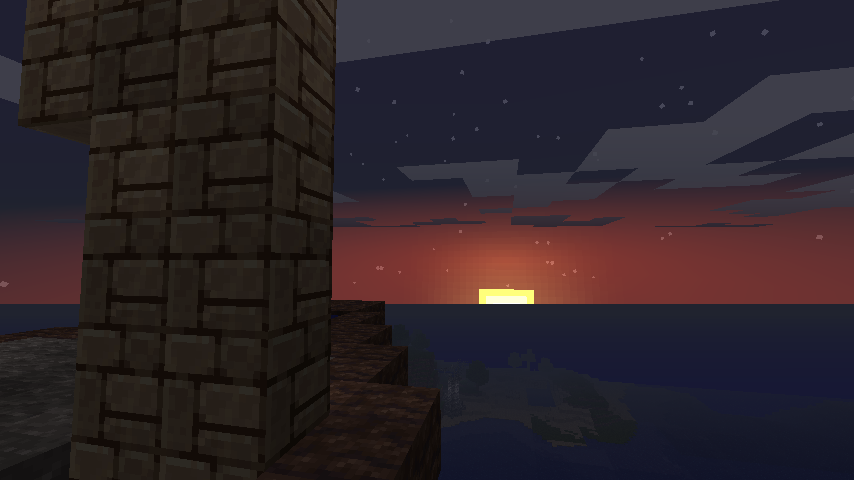 Now was about the time that i realized that grass doesn't grow on trees. I made a dirt staircase up to my island and decided it would get up there eventually. I made it two wide so it could grow faster.
Again, I have no sympathy for your poor eyesight.
I began constructing the floors out of smooth stone and the walls from sandstone.
A poorly lit base:
Several pictures of the walls:
I took a step back to admire my work. That steam of water falling down is the first of many, and also the only means of transport up there after my dirt stairs finish their job.
Here's the island again after I went a little crazy with the waterfalls.
Grass grows slowly when its trying to grow up, so I used the extra time on some side projects. I saw this idea on the forums somewhere and liked it.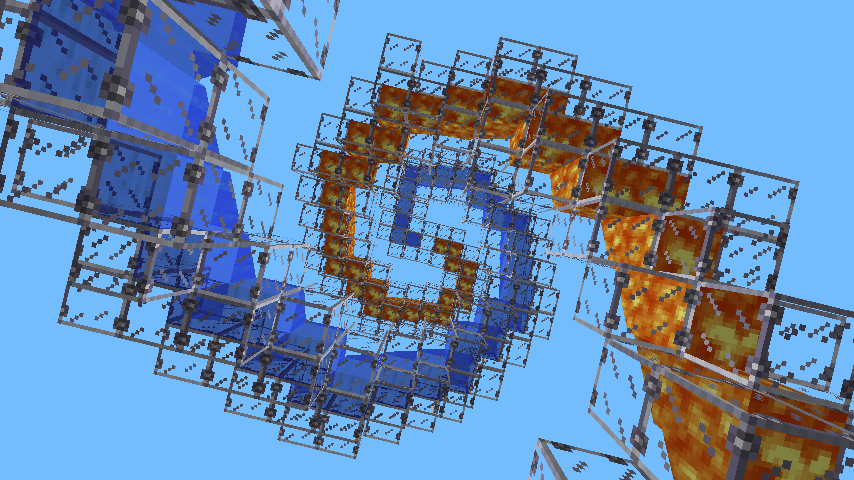 I soon found that my grass had been hard at work and had made it up to the proper height. I promptly destroyed half of it so I could use the dirt.
This was the best idea I ever had, because it took be on a journey that ended with clay.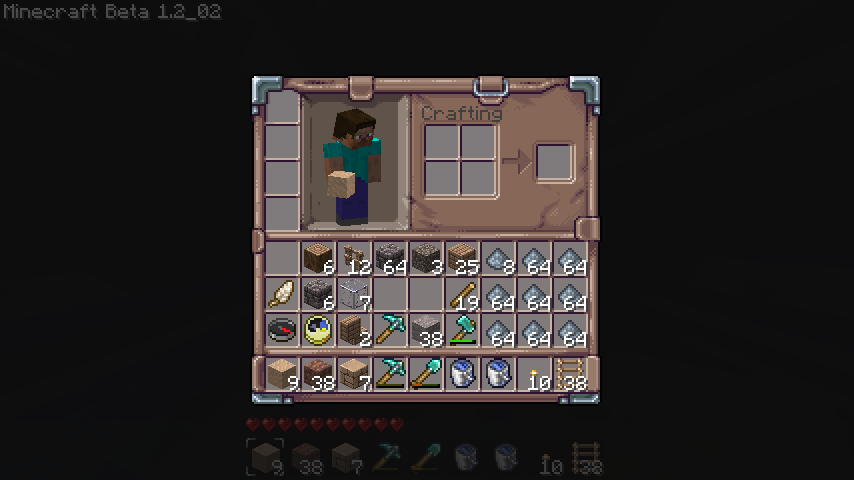 If you want that skin, PM me. Fast forward several days (IRL, this took forever) and here's the finished product.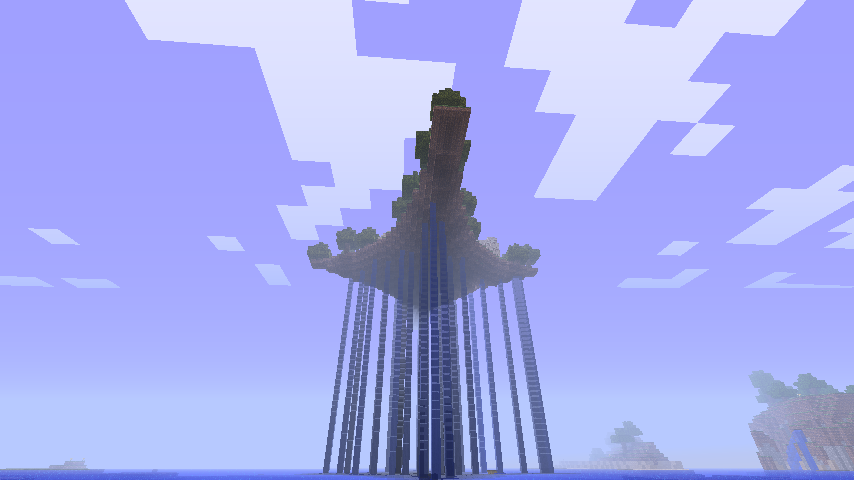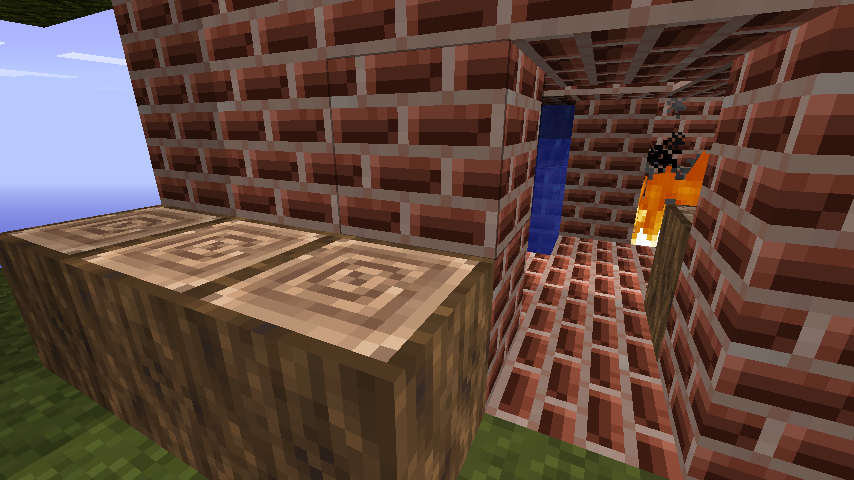 I made a labyrinth in the basement that leads to nothing good at all.
If demand is great enough, I'll upload the save so you can explore it and some of my other creations.