Shimizoki
Stone Miner
Join Date:

1/7/2011

Posts:

98

Member Details
So yea, i spawned up in a new world so that i can have all the awesome new patch stuff right there and i was delighted to come up to the most amazing mountain area i have ever seen. I was just wondering with this at your fingertips... What style of house would you build? Hanging? Attach to the wall? build into the mountain? waterfalls coming off the overhang? Whatever... gimme some ideas. Keep in mind I'm not going to do any inv/mcedit so everything needs to be obtainable legit.
Feel free to edit and repost some pics with marking or whatever, ill take pics from different angles by request.
So, since so may people want the save, and say they can do something with this, I say we make it into a contest... its not like there will really be a prize, except fame in this particular topic. However, it would be interesting to see what everyone else COULD do with this. I would prefer it is completely legit... however if you do use an edit program just make sure its known.
Texture: Misa 64
http://www.minecraftforum.net/viewtopic.php?f=1021&t=73861&hilit=Misa
Mod: Wild Grass
http://www.minecraftforum.net/viewtopic.php?f=25&t=100771
Save:
http://www.filefront.com/17794869/World2.rar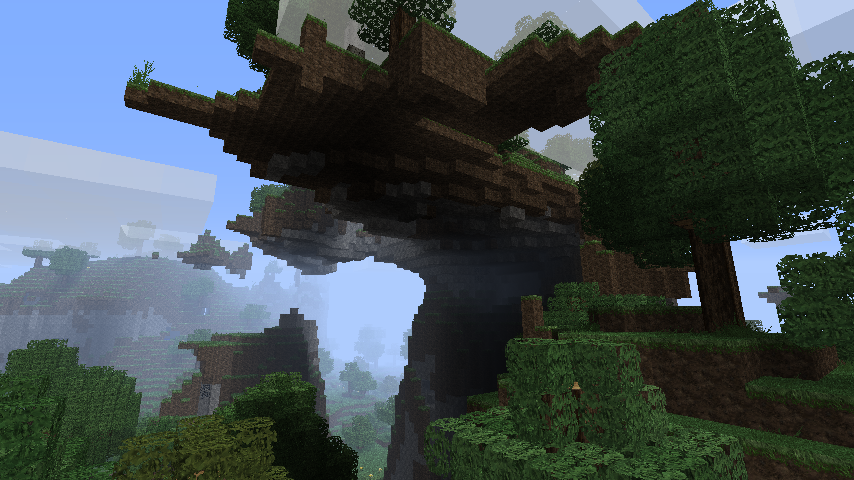 I have 4 [Diamond]

amantis: tell misa I love her and will she marry be and provide offspring ty