fletwock
Tree Puncher
Join Date:

10/22/2012

Posts:

22

Minecraft:

fletwock

Member Details
The seed is "Severus Snape" without the quotation marks. It is for large biomes for version 1.4.5.
Are you tired of spending all day mindlessly branching out for diamonds only to wind up with just enough to make a pickaxe and maybe some boots? Or are you just obsessed with diamonds? Then this seed is for you!
I've created this seed about four or five times and each time I spawn in this general area this time being where the diamond block is. (Although I'm not sharing pictures of it there is also a forest rather close by and if you mosey your way on over you can nab a couple of pumpkins and lots of wood. Combine that with the coal pictured and it's not a bad start.)
From spawnpoint you should be able to see the following overhang which you're going to need to head on over to: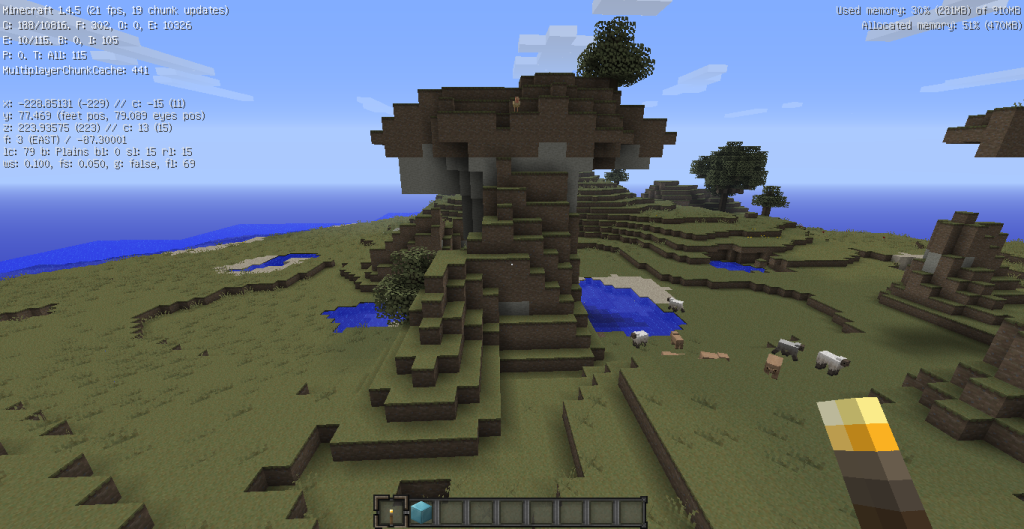 See that small two block wide indentation in the ground? (The one I'm practically covering up with my item bar.) Go on ahead and dig straight down starting on the block that is NOT covered in tall grass. In other words, dig where I've put the diamond block all the way down to the 27th level.
If you do that you'll be rewarded with an abandoned mineshaft!
Go straight forward once you see the mineshaft and do NOT make any major turns. In no time at all you should see: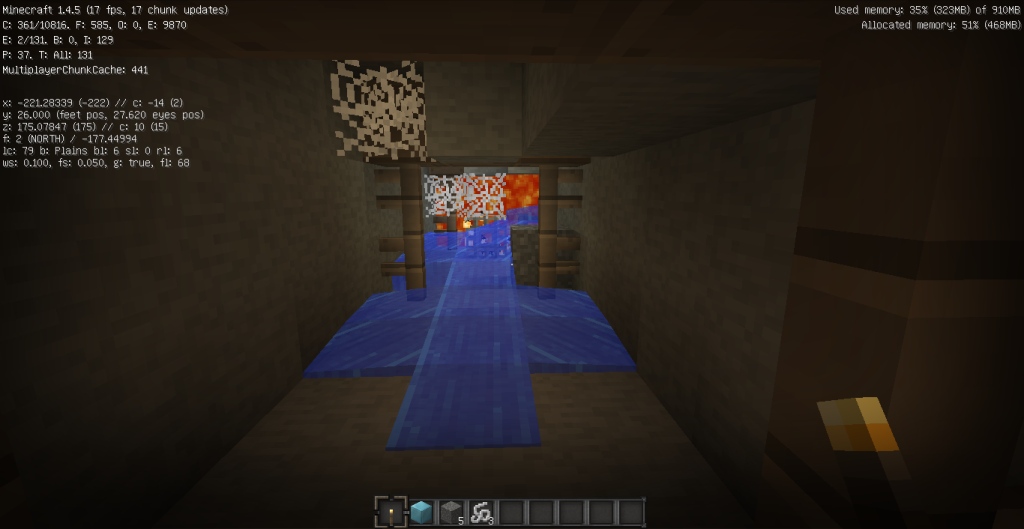 If you do not see that then you obviously turned like I said not to.
Push yourself through the water and then follow it to:
Hop and skip your way on the other side of that bridge there and there you'll be rewarded with:
For those that can't read the coordinates in the pictures they are:
X -209
Y 14
Z 147
And you get x8 of them.
Move back out of the mineshaft now and head in the direction of this overhang:
On your way you'll pass by this ravine that has a whole bunch of goodies but in order to get diamonds you need iron so just stick with me:
When you spot this area: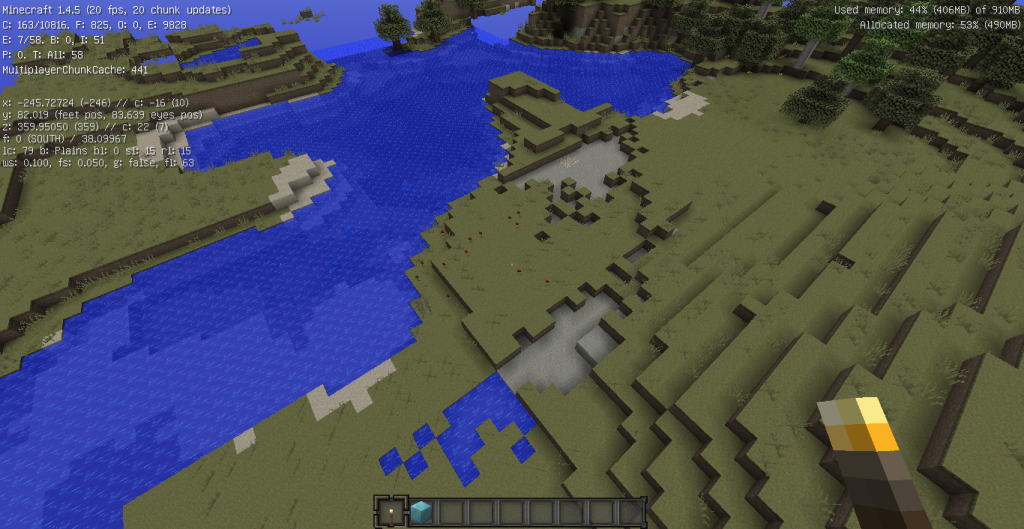 Grab your wooden or stone pick and march on over to collect that iron. Move about three blocks to one side though like this:
Dig straight down where I've placed the diamond block until you come across what appears to be a cave. (Choose this spot and you get more iron!) Once you land go immediately right (not that you can head any other way) and travel a short bit to another ravine:
A creature spawner (skelly, I think) is there and you'll be rewarded with (5 Iron, 3 Wheat, 12 String, 2 Redstone, 9 Gunpowder, 1 Cocoa Bean) so now you can make a bow and fishing rod from the string.
Move back up to the surface and get on over to that previous ravine I showed you. When you make your way down you'll notice that another ravine intersects with it:
First bit of diamond we start off with is:
Coordinates are:
X -237
Y 11
Z 298
I removed the water to take a picture of this and you get x2.
Next up is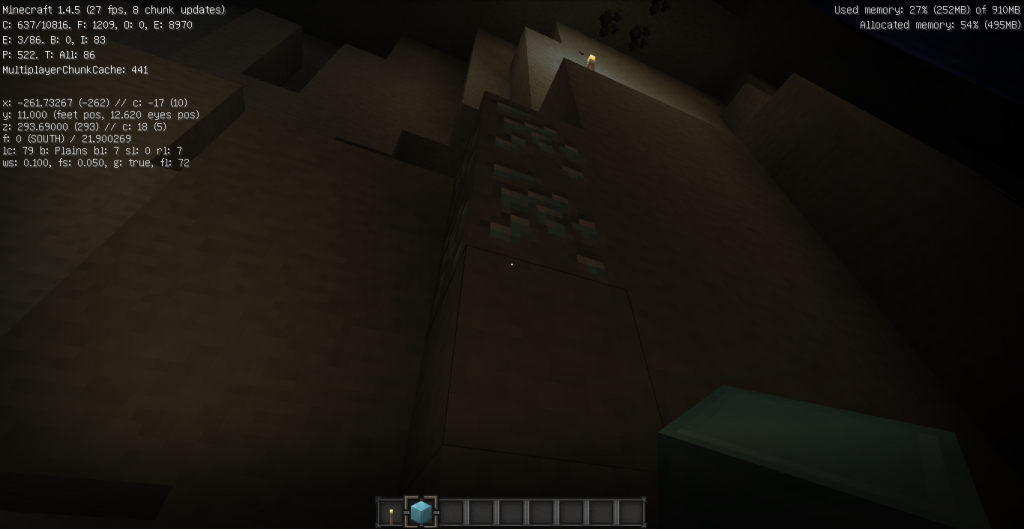 X -261
Y 11
Z 293
You get x2 here.
Now turn around and go through the waterfall: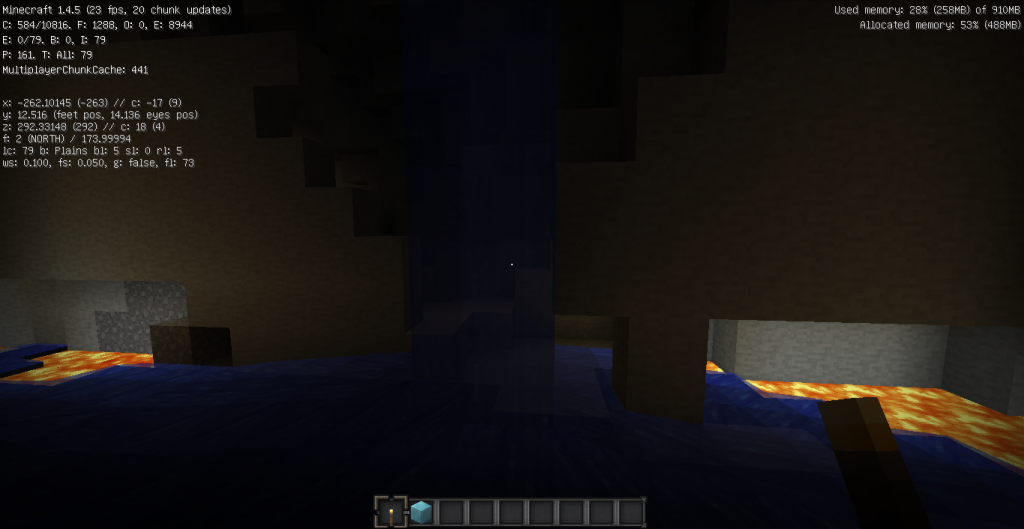 Follow that cave directly around (you really can't get lost) and you'll see:
Clear away that gravel and you'll get:
The coordinates are roughly:
X -261
Y 11
Z 270
Yes, I lied and these are not surface but you'll get x2.
Now move back to the waterfall and go on over to:
Coordinates are:
X -271
Y 11
Z 291
x6
There's a cave directly above the previous diamonds. Jump up into that and immediately you'll see:
Coords are
X -271
Y 13
Z 299
A bit more here. You'll get x8 of them.
Now find that nearby waterfall which is right next to some gold:
Move down into that cave area and you'll find this which you'll want to immediately move that top block out:
Just keep on moving forward until you see a pool of lava and more diamond: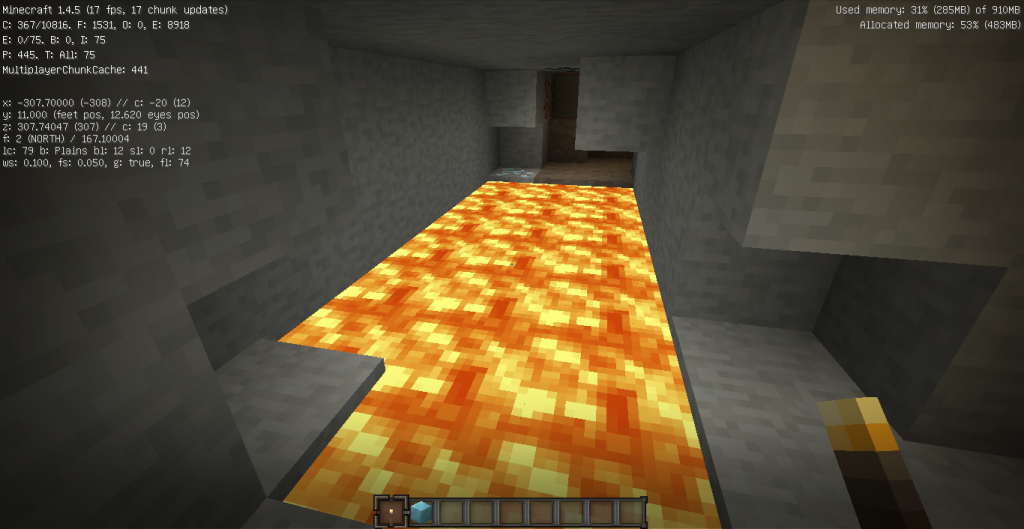 There on the other side of the lava at:
X -309
Y 11
Z 299
Careful of the lava but there's x2 of them.
Stay on that side of the lava and you should see this little stone like thing:
If you dig where that torch is (previous diamond shown for reference) just one block you can immediately see:
Coordinates are:
X -305
Y 13
Z 295
And there are x6 of them.
And there you have it! 36 Diamonds. Enough for a full set of armor, pickaxe, and a sword.
I didn't explore everything so feel free to share what you find.