Noodleassault
Tree Puncher
Join Date:

1/25/2012

Posts:

11

Minecraft:

noodleassault

Member Details
Edit: I know it's been a REALLY long time, but if anyone still happens to see this, I sorta published this idea. It's a puzzle map with this as a "finale".
http://www.minecraftforum.net/topic/1573739-first-adventure-map-help-make-me-better/#entry19290340
Well this is my first post, so sorry if I don't do this right, but here I go.
I've made a little custom game/map, and I was wondering if anyone would be interested in it. If you already know of someone else that has made something like this, please tell me.
Here's a description:
All I have so far is you starting out in a small brick room in the sky, and there is a three wide bridge that is made out of wood, and it has some small obstacles that you just have to run round or jump over. You run to the other side of the bridge where you find a chest with a lever in it, then have to bring that lever back to the brick room and use it to unlock an iron door.
Sounds easy right? Well there are ghasts all over, firing fireballs at you while you sprint across the bridge. On the other side of the door there are rewards, but not much of a use for them, because if you make it there, you've won. It's not a long game, but it's pretty difficult, and I think it's got a little to do with luck. And I have a lot of fun playing it over and over, even if I make it, which isn't often.
So I want your guys' opinion, would you be interested in it? Do you want me to post some pictures?
If you guys like it, I'd be willing to work on it more and add more to it. And i would take any suggestions anyone had.
Thanks for your time.
Edit: Since you guys seemed interested, here are the pictures I promised. Sorry they're so massive, I kept trying to shrink them but everytime I previewed they wouldn't get any smaller.
On my way to the lever. Oh, I added a few villagers just for fun. They can be annoying sometimes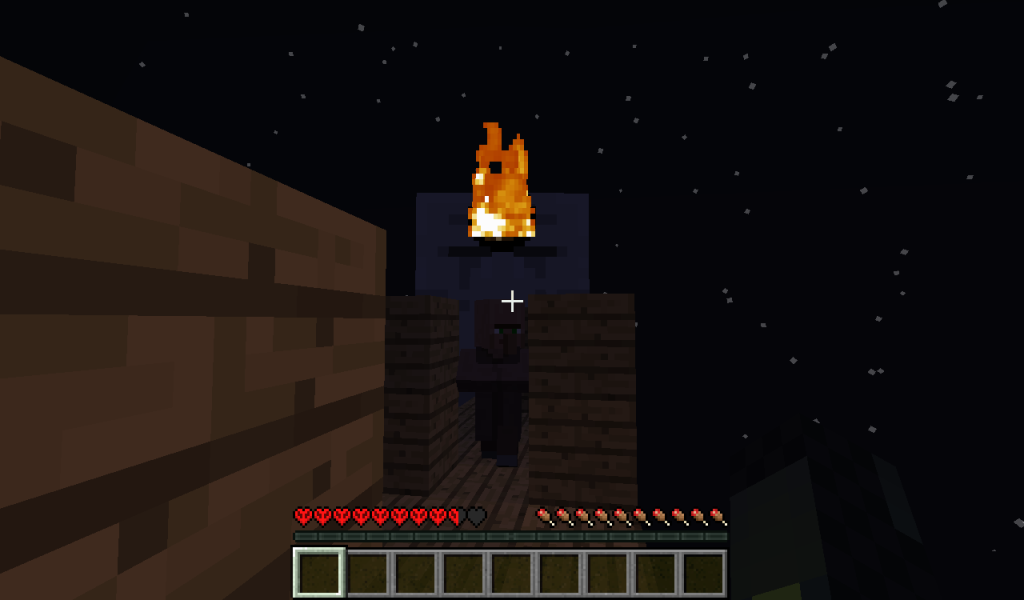 Getting bombarded by multiple fireballs. Fast death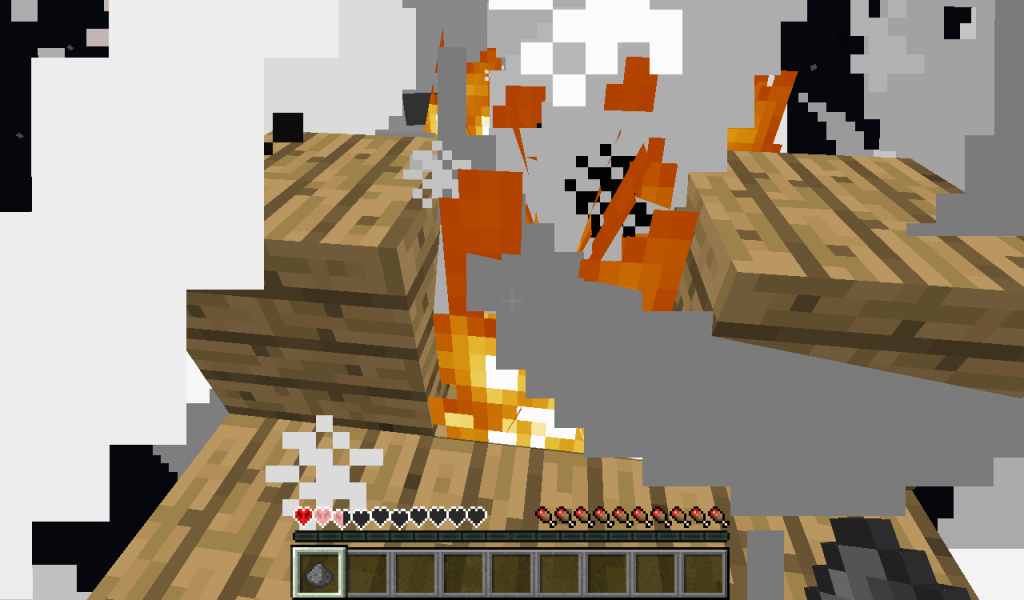 As you can see, the whole bridge is on fire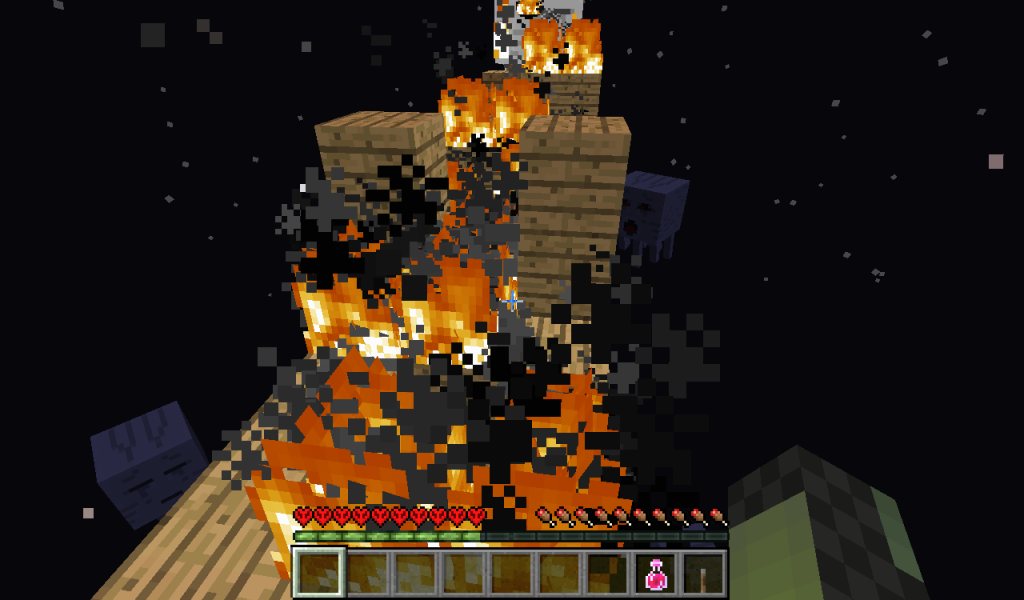 The bridge has almost burned away completely here, only one block still there that I can jump on and across
Yeah... Sometimes your luck runs out, and they burn out to big of a gap to jump... You know you're screwed then.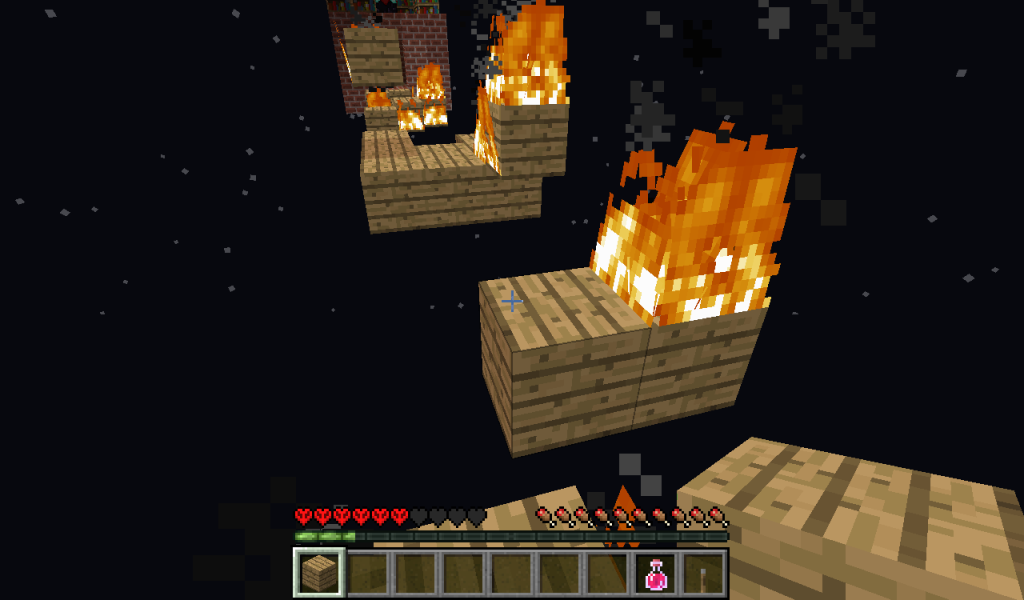 Another part where it almost burnt out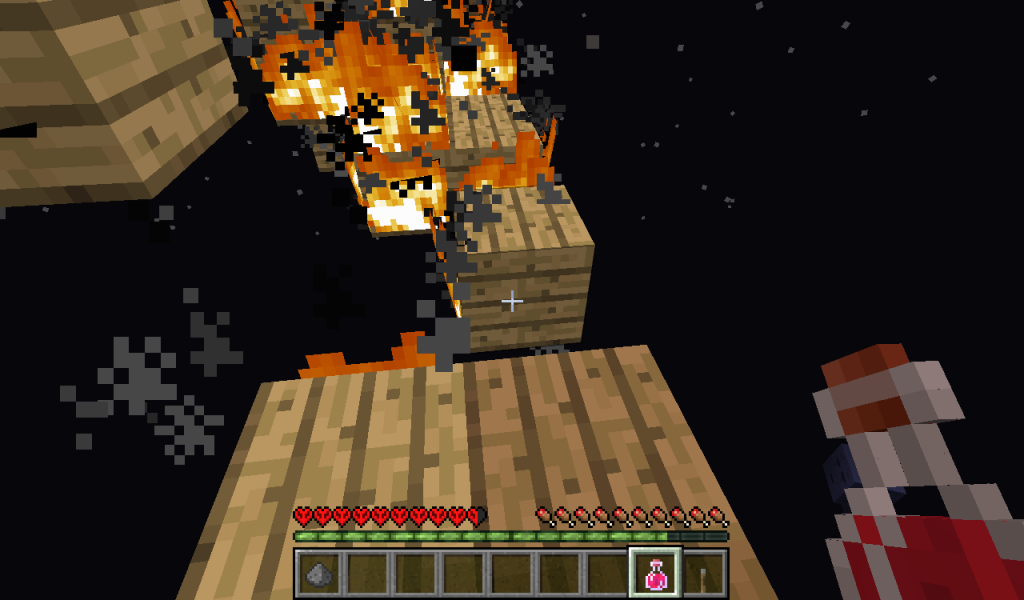 I reflected a fireball back and killed a ghast. A few good oppurtunities for that to make you feel awesome.
Needless to say, I burned to death. But i jumped off to make it epic. Died before I hit the ground
After many failed attempts, I finally made it to the end and finished off most the ghasts