Superintendent

Void Walker
Posts:

1,541

Minecraft:

Bocaj1000

Xbox:

Trio of Kings

PSN:

Screw PSN!
The Moss Golem
Version 1.1
Info:
The moss golem is a golem that is three blocks high, and two blocks wide. It can be crafted by the player. It is a combination of iron, mossy cobblestone, and oak wood. They look like iron golems in shape. When created they follow you around and fight mobs. But, their eyes light up when they are above a dungeon, or near a jungle temple. When they die a tree generates where they die, if possible.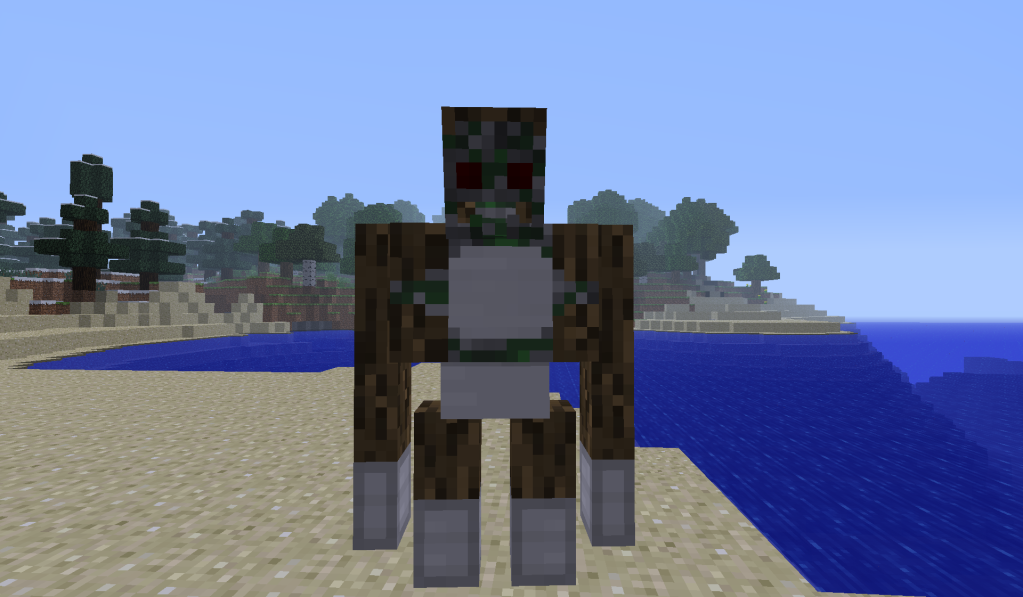 Health and Atacking:
Moss golems have 70 health (35 hearts). Their attack strength is 5 (2.5 hearts)-15 (7.5 hearts). They still attack by throwing you, and you would get hurt by fall damage. They attack any aggresive mob, besides the Ender dragon. They do not attack neutral mobs, not even Endermen. When you punch something, though, they will attack it.
Crafting:
You craft a moss golem like this: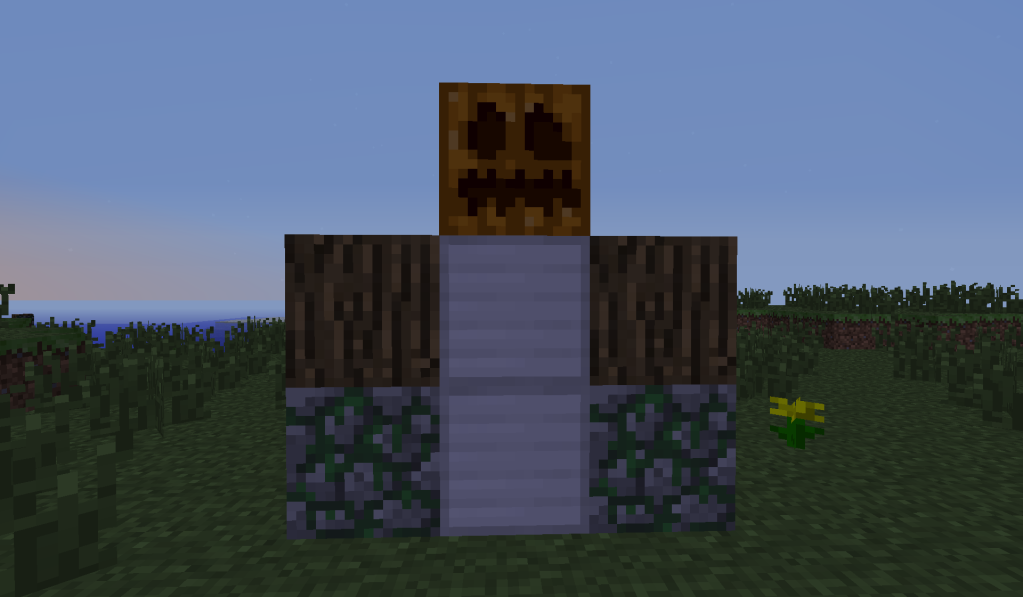 Special Abilities:
Moss golems have two special abilities unique to this mob. When they are above a dungeon, or near a jungle temple, their eyes will light up, showing that they have some connection with the two places. Also, when they die, a tree generates where they die. Note this will only happen if the ground and area is able to support a tree.
So this is only the beggining of this thread. I am adding a lot more. So please support and comment!