Sildur1

Lapis Lazuli Collector
Join Date:

7/6/2011

Posts:

1,126

Minecraft:

Sildur

Member Details
Read the entire post before report problems/ask questions.
Hey Guys

I decided to work on Shaders for People with a Mac. The shaders works on Pc's too, even better.
(Also for I started working on Intel shaders)
I've started posting updates in some GLSL Forums.
Til i got asked to make a new Thread, so here it is!
Screenshots
(a bit outdated)
Godrays and Lens flare!
Smoother nights!
Water shaders on mac!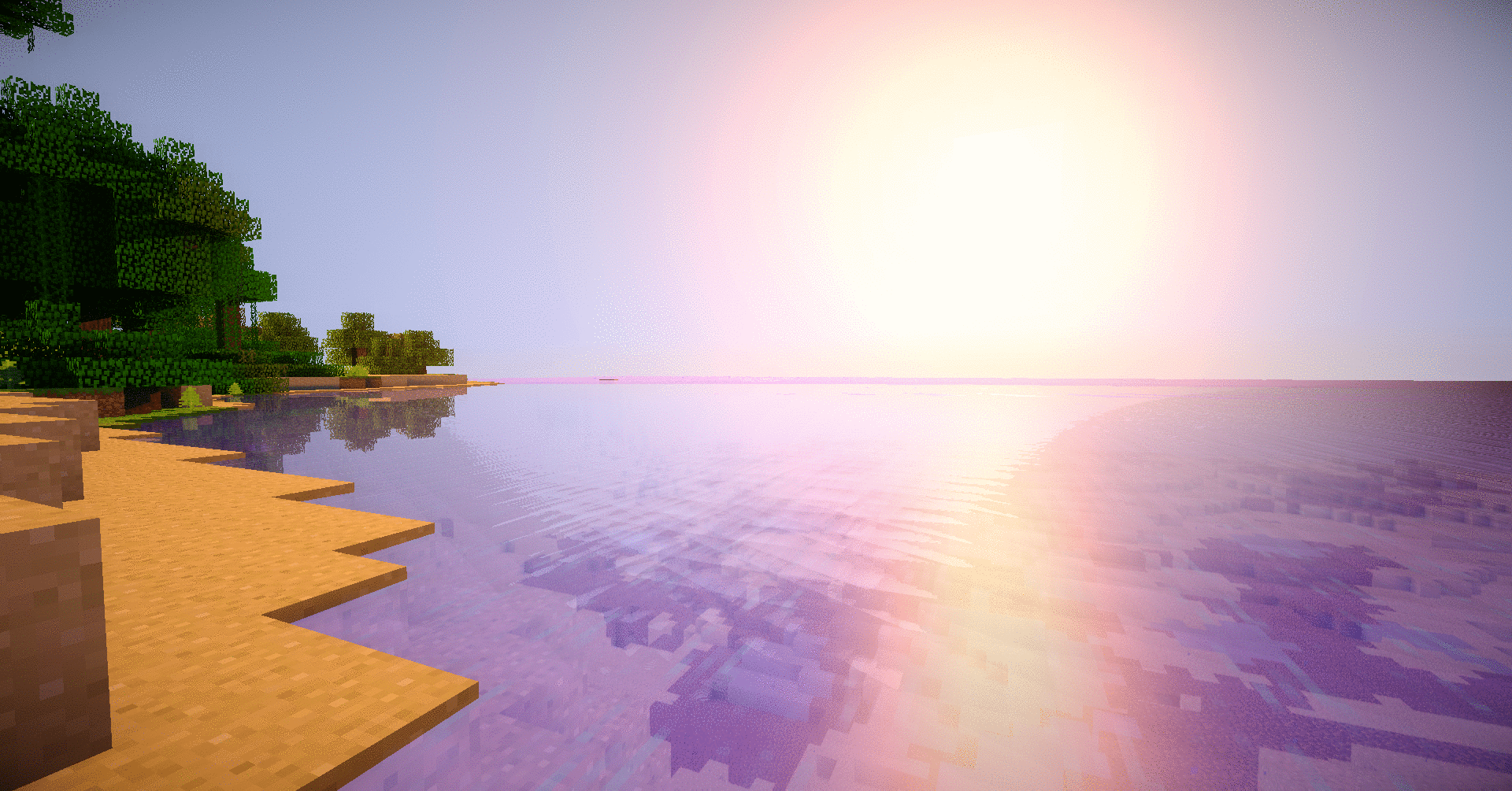 Videos and Reviews
Review by SCMowns2
By SaltyfishXD
Little showcase by LOLCaatz!
Downloads:
Disable adblock on adfly sites!
Sildur's shaders nvidia 1.6.2 Pre1 download
Includes new features and A LOT of bugfixes!
Sildur's Shaders RC3.2 Nvidia
Nvidia lite
Nvidia medium
Nvidia high
Nvidia ultra
Nvidia extreme
Customizing

Adding to slashes (//) infront of something with #define disable it. ex. //#define DoF it's disabled now.
In final.fsh you will be able to (de)activate bloom, DoF, and motion blur.
In composite.fsh, you will find SSAO and cel shading.
In composite1.fsh are the reflections stored, for water and block reflections, disable/enable what you want there.
gbuffers_terrain.fsh is used for Parallax mapping, can be disabled in there if not needed.
gbuffers_terrain.vsh stores the waving objects, which can be enabled or disabled as pleased.

Sildur's basic shaders v6 (Should work for all OS and graphiccards)
basic shaders v6
basic shaders v6 Motion blur
basic shaders v6 DoF
Installation
1. Download Karyonix latest glsl version here:
link
2. Download and install the latest forge version:
link
3. Create a new profile, and choose forge as release. Now run minecraft and close it.
4. Move the downloaded .jar from Karyonix thread in to the mods folder.
5. Download this Fps-plus mod:
link
not as fast as optifine but at least compatible with GLSL mod.
6. Delete the Meta-inf folder from the forge.jar
7. Move the .class file from Fps-plus mod in to the forge.jar
8. Press "edit profile" activate JVM arguments, remove everything and add that in
-Dfml.ignoreInvalidMinecraftCertificates=true -Dfml.ignorePatchDiscrepancies=true
9. Now run Minecraft and have fun!
10. (Optional) Download this
animation mod
for 1.6.2 and move the .class files in to the forge.jar. Activate knees and shoulders in the config of the mod.
Texture packs for parallax mapping and reflections can be found here
:
click
Thanks to Matthew!
Permission:
You're not allowed, to share my shaders as yours only because you changed a few things. Or even make money with it!
If you do a video, plz link this Thread and don't reupload my shaders anywhere else, thanks!
You can post your modified version in this Thread if it, got some bigger differents like your self-coded effects or something. And you may get the permission to share your own version

.
How to report bugs or problems:
Write your pc specs, like if you are running a mac or pc.
What's your graphic card? I can't help you without knowing it, I'm not a wizard.
Which Shaders do you use?
Credits/Thanks:
Sonic - http://www.minecraft...c-shadows-more/
Vattic for Faithful Texture pack : http://www.minecraft...ght-forest-147/
Saltyfish123 - for Tutorial
Karyonix, for helping to fix the code for handheld items.
My Testers in Skype!
My
Website
for bump and parallax mapping texture packs!
My
Youtube channal

My banner, use it if you want to support my work

[url=http://www.minecraftforum.net/topic/1689438-147-152sildurs-shaders-pcmacintel/]
[img]http://i.imgur.com/04TErge.png[/img][/url]
Sorry for the adlfy links, but I think it's ok to spare 5sec. For the hours I work on this in my free time.
Last edited by
Sildur1
: Aug 18, 2013