Killerx20

Tree Puncher
Join Date:

5/23/2011

Posts:

30

Minecraft:

Killerx20

Member Details
Hello, my name is Killerx20. I am proud to be presenting to all of you the release of the Final Fantasy VII map Midgar featured on Kotaku a while back here http://kotaku.com/5962234/heres-a-stunning-minecraft-re-creation-of-final-fantasy-viis-midgar

This is a project that has taken years to do, with help from many many people. The most notable people are Volagarenthor, Ksun, Anniixo, Flock (who is no longer with us and will be deeply missed) and myself. The team died out a while back when our network shut down but I continued to work on it so I can release it to the public eventually.

This map is 6642 Minecraft chunks, 1290x1290 blocks in length and width and uses the full 0-255 height limit.
As a lot are probably wondering, yes, more then 85% of this build WAS indeed hand placed. The only things that were not are the outer plates, tower, and reactors BUT that doesn't mean they were completed when imported, they were basically detail-less empty shells and I wanted it that way so everything on/inside them had to be hand placed for optimal detail.

There are are a few things I would still like to do to this map one day, adding more detail and variant to the buildings, slums sewer network system, and other means of transport other then walking in the slums. I tried to get rid of most of the bugged lighting on the map to the best I could, if anybody spots any please let me know.

This map contains all visitable areas from Final Fantasy VII, as well as many areas from Crisis Core and Dirge of Cerberus. Everything you see has an interior and is enter-able. I believe in making things look good as well as have functionality. Making a building look pretty without being able to have an interior is useless to me.

The list of areas on this map are -

Sector 1 Mako Reactor from FFVII

Sector 1 Station from FFVII

Sector 8 Town Square from FFVII and Crisis Core

Shin-Ra Headquarters from FFVII

Deepground variant from Doc

Crisis Core SOLDIER's floor level 49 and SOLDIER directors office from Crisis Core

All Mako Reactor Interiors

Sector 7 Slums from FFVII

Sector 6 Slums and Wall Market from FFVII

Sector 5 Slums, Church, and Aeriths House from FFVII

This map has a functional railway system that connects all sectors together and features the central column that traverses between the slums and the plates. More updates to this map will be released at various times in the future (depends on how much time I have to work on it)


SCREENSHOTS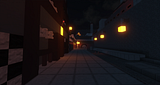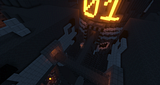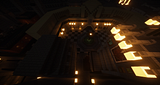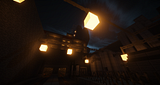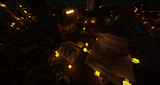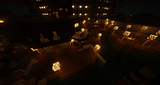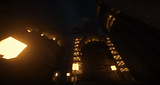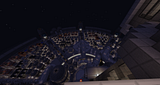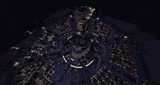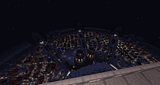 If anybody would like to make videos on this map please do so, it would be greatly appreciated but please give credit where credit is due. I am currently looking for somebody to make a preview video for this map, contact me if you wish to.

TO PLAY THIS MAP
Download technic and install minecraft vanilla 1.7.10, open up my zip file and locate your .technic/modpacks/vanilla/ folder, unzip its entire contents into that folder and overwrite everything. I recommend using Optifine to enhance your viewing pleasures.

This map uses Railcraft, ProjectRed, Color Blocks Mod, and Open Blocks Mod. If these mods did not exist, this map would not have been possible.

SECOND WAY TO PLAY
Go here http://www.technicpack.net/modpack/details/midgar-explorer.504534 copy the platform URL and paste it into your technic launcher to auto install the pack, then grab the file down below to download the map. Locate your .technic/modpacks/midgar-explorer/ folder and extract the saves folder from the zip down below into it overwriting if prompted. Enjoy.


UPDATE 10/16/14 - I have fixed all the elevators by adding in the Openblocks mod, just jump or go into stealth in the lift areas! Also I have updated the resource pack to have the proper monitor textures! Re-download the pack below using the same link or update your technic pack from the launcher itself or using the link above.
UPDATE 6/11/15 - Yes it has been a long time and I haven't gotten around to doing this as I've been busy with work and such, but the time has come where I updated the pack and map to 1.7.10! It has a few optimizations and fixes to the map. Just download the pack using the supplied links or update the pack if you already have it in your technic launcher to 1.7.10!
UPDATE 6/14/15 - 1.7.10 v2 is now up! I've updated forge and all the mods in the pack to the latest versions as well as included a minimap mod. Various crashes around the map have now been resolved.

DOWNLOAD LINK - http://adf.ly/saNMa
Shin-Ra Electric Power Company