JVC04123_v2

Tree Puncher
Join Date:

7/10/2011

Posts:

28

Member Details
**Warning! I might suck at Power Armor. Im Good at Making People
I lost my orignal account so I made a V2 of it and I'm going to bring back the skins :biggrin.gif:

FALLOUT MINECRAFT SKINS
Hello there I have been making some Fallout Minecraft Skins so if you guys want to request some your more then welcome to. Just post a pic of what ever out fit you want. I recommend the Fallout WIKI to find outfits. I hope you guys like them and enjoy them!
-
Done by: studnicky [Pretty beast on my part]
NCR Ranger (Desert)
|
NCR Ranger (Urban)
Brotherhood of Steel Palladin
|
Brotherhood of Steel Outcast
Benny

Caesar
NCR Ranger (scout i think not the cool one i know)
NCR Power Armor aka Heavy Trooper (kinda of a fail. You can fix it up if you want!)

Merc Adventurer outfit

Vault Dweller (Vault 21)
Arcade
Boone

T51-b

Real Mr House
Ed-E

Yes Man

One of the Ghost People [Dead Money DLC]

Stealth Armor [Fallout 3 First DLC and New Vegas]

Moira
Nightkin

Supermutie

Prez Kimball
Tenpenny

Dennis Crocker

Heck Gunderson

Papa Khan
Remnants Armor [New Vegas & FO2] (kind of a fail sorry)

Lanius [with mask on]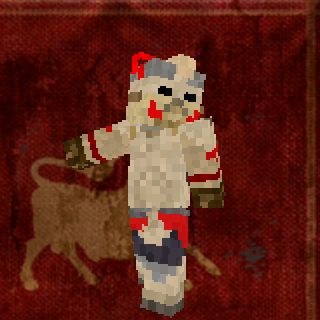 Boogieman's Hood
Ghoul
Like I said your more then welcome to edit, change anything on the skins.



























Welcome Outsider Add This Picture to Your Sig and Spread The Word!