JetpackAwaaay
Out of the Water
Join Date:

4/20/2011

Posts:

9

Member Details
MINECRAFT 1.7.3 COMPATIBLE!
VERSION 1.2.0 READY FOR DOWNLOAD
DOWNLOAD

Now contains textures for xSmallDeadGuyx's Elemental Creepers mod, as seen in the Yogbox!
We are currently aiming to make this pack contain textures for every
YogBox
mod. We are looking for contributions from YOU!
Introduction
There have been quite a few calls for a yogscast texture pack for minecraft. It would be good to have a texture pack for yognauts/yognoughts, by yognauts/yognoughts. I, however, am in no way a good enough artist to make one, which is where you, dear community, come in!
What I plan is simple: reply to
this thread
with textures to include in the Yogcraft texture pack. They could be anything: 16x16 things for terrain.png, mobs, items, particle effects, etc. Don't worry if, like me, you are a truly terrible artist; just put your idea down, and hopefully someone will make it.
Above, I will keep a download for the main distribution that I will collect.
If you wish to contribute then please read all of the rules in the section below. All contributions must be made on the Yogiverse forum, in this thread. Questions may be posted below in this forum, however.
If you make a good, alternative distribution - especially if it uses textures here that I haven't used - and you would like a front-page download link on this post, PM me.
Note: I will only add it if all textures in it are in this thread. If there are other textures not here that you own the rights to, upload them here.
This thread can be found on the Yogiverse forum
here
.
Minecraft 1.7.2 Compatible!
Mobs! Including mobs from YogMobs by Lolrscape1.
Full terrain.png! Including (but not limited to):
Redstone ore, diamond ore, iron ore, gold ore, stone, cobblestone, bark, and wooden planks
Creature spawner, bedrock, mossy cobble, TNT, obsidian, diamond block, gold block, iron block
Crafting table, bookshelf, furnace, dispenser
Chest, doors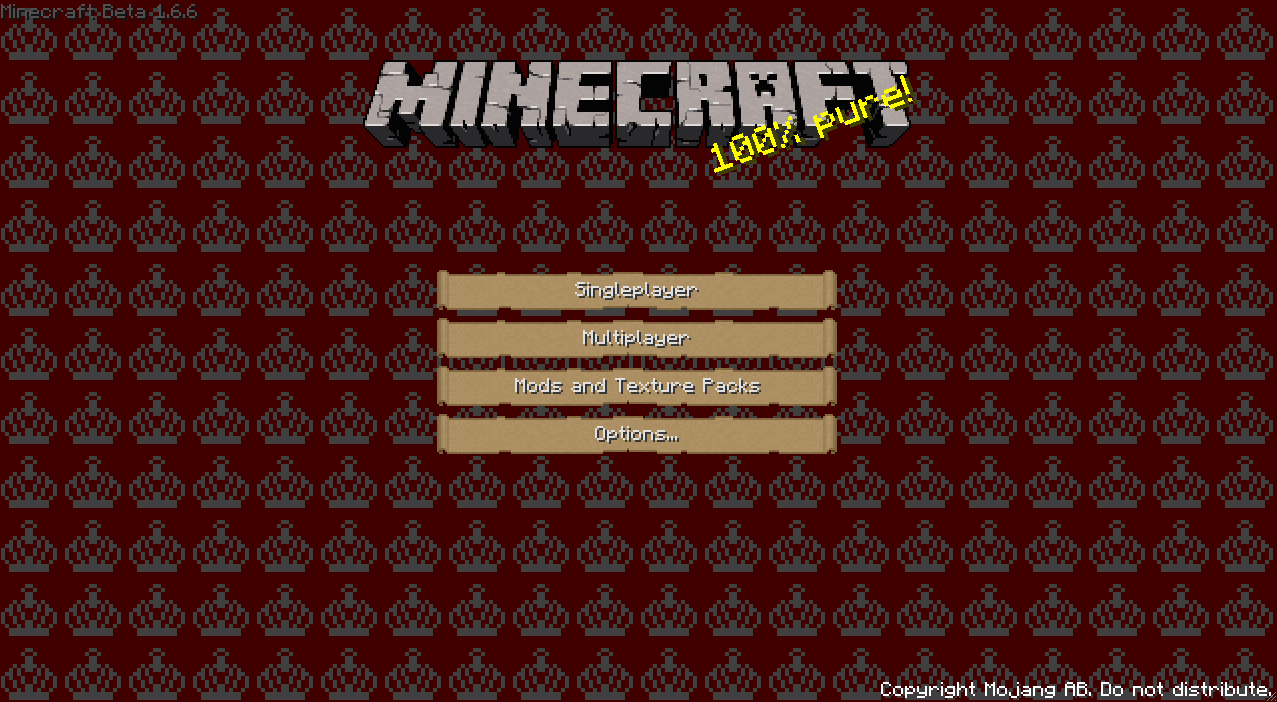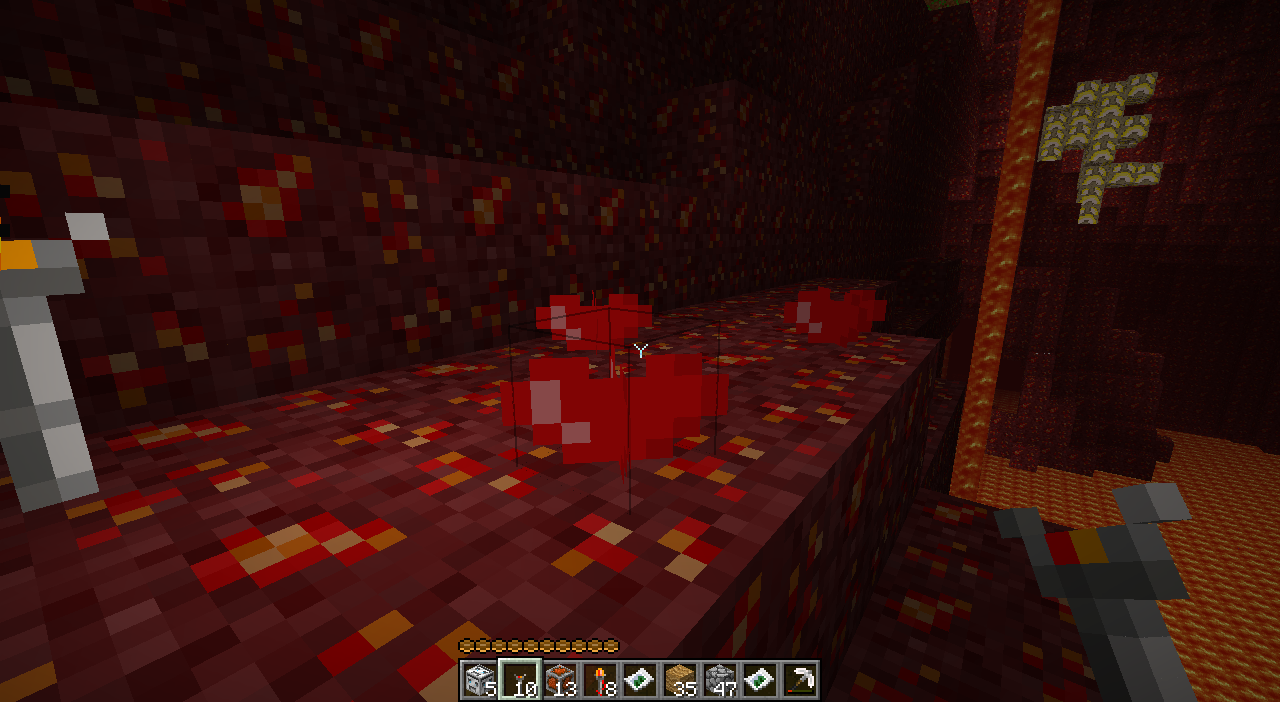 All GUIs included!
Now with TinmanOS!
Armours
Items! Including swords, buckets, redstone, gold, etc.:
Which awesome people made this texture pack?
me (Jetpack)
OldBenKenobi
Silvarrn
FluffyNarwahl
Lolrscape1
Koldof
MercMan
TheMasterFoo
Rules:
No HD! Everything is 16x16
Everything must be yogscast themed
All contributions must be made in the Yogiverse forum here. I will ignore all contributions made on this forum. You may, however, still post questions etc. in this forum below.
If you send in textures, make sure they are actually the layout used by minecraft (ie. usable). If you don't know how to do this, see "How do edit tekschur?" in the FAQ.
You are allowed to make anything
You ARE allowed to take textures off of here and make a different open source distribution to the one I am making
All textures added on the Yogiverse thread either no copyright, or copyrighted to the Yogscast, whichever makes Peva happy
If there is more than one submission for a texture and it is obvious one is better than the other, I will include the better one in the next distribution
If there is no obvious choice between two or more textures, I will put it to general vote
My word is NOT final - this is a community effort. If you think I have chosen poorly, say. But don't just say because your friend made the lesser texture.
I will credit all used submissions
To submit, either upload the texture to a site such as mediafire or tinypic etc. and link, or upload direct to the Yogiverse forum here
This is open source, you MUST include a download link to the original texture
FAQ:
Why is it 16x16? Why not HD? - We wanted the pack to be available to every YogsCast fan - HD textures don't work for everyone on every computer. As well as this, the HD patcher may not work with some mods, stopping people from using the pack. This way the pack is compatible with every mod.
What does "TB" mean on the bed? - The bed texture was made by OldBenKenobi, and it means either Tina Barrett or TotalBiscuit (but he won't say which - it's up to you to decide :wink.gif: ). Simon and Lewis are fans of TotalBiscuit and have even done some videos with him - see their Magika series. Simon is a fan of former S-Club Seven star Tina Barrett. For those references, see earlier WoW videos and the YogPoD.
Why aren't skeletons like Israphel, instead of creepers? - We wanted to make the mob modelled after Israphel scary - the scariest mob by far is the creeper. It just seemed to go that the deadliest mob would be Israphel. People say that skellies should be Israphel as they shoot arrows; we decided that shooting arrows isn't Israphel's top defining feature, more the fear and destruction he causes.
How do edit tekschur?

Note: This is Windows 7 only, I have no idea on any other OS. Google it.



Click the "start" icon
Type "%appdata%" in the search bar on the bottom, and hit enter
In .minecraft, then in bin, there is a file called "minecraft.jar". Open it in a program that can open it, such as WinRAR or 7zip.
Open files in a program that can deal with transparencies, such as Paint.NET, GIMP, or good ol' Photoshop. If you use MS Paint, stuff will likely be lost when it changes transparencies to black/white, and the texture won't work, and I won't use it.
Either attach the new file you create to a post, or upload it to an image sharing site, such as TinyPic or ImageShack and give a link.
???????????
Profit!*



Changelist for V1.2.0:
Elemental Creeper textures, for xSmallDeadGuyx's Elemental Creepers mod, as seen in the Yogbox!
Fixed feather texture
Fixed iron armour texture
Next update:
(Note:This is actually more of a list of what we're working on, rather than what will definitely be in the next update)
Known bugs
I know a lot of you are there, thinking "If only I had a banner to put as my signature!" Well, now you do. Use the banners below to show your support for the texture pack, even if you don't make anything!
*
I will never actually pay you