drty_muffin
Stone Miner
Join Date:

8/12/2010

Posts:

72

Member Details
HEY! Are YOU sick of the default textures? NO? Just glass and cobblestone??!??!!?!!?!Shift+1!! Well, good. Because that's all I've changed.
[edit]
Overall, I really like the default texture pack, and while I like to change it up every now and then, I get burned out on texture packs and I want to switch back to the regular one--except I hate glass. So I decided to change it. Then I decided that while I was at it, I could change cobblestone too! Thus EditCraft was born. After getting a little more feedback I changed gravel, doors, and metal blocks. But for those of you who don't want those changes I've made two versions. EditCraft 4 has all the changes, but LittleEditCraft has only the changes to cobblestone, mossy cobblestone, and glass. Hope you enjoy it! Download links are below!
I don't want to change the overall feel of the normal texture pack, just edit it a bit to make it look a little smoother. Want screenshots? OK!
Cobblestone: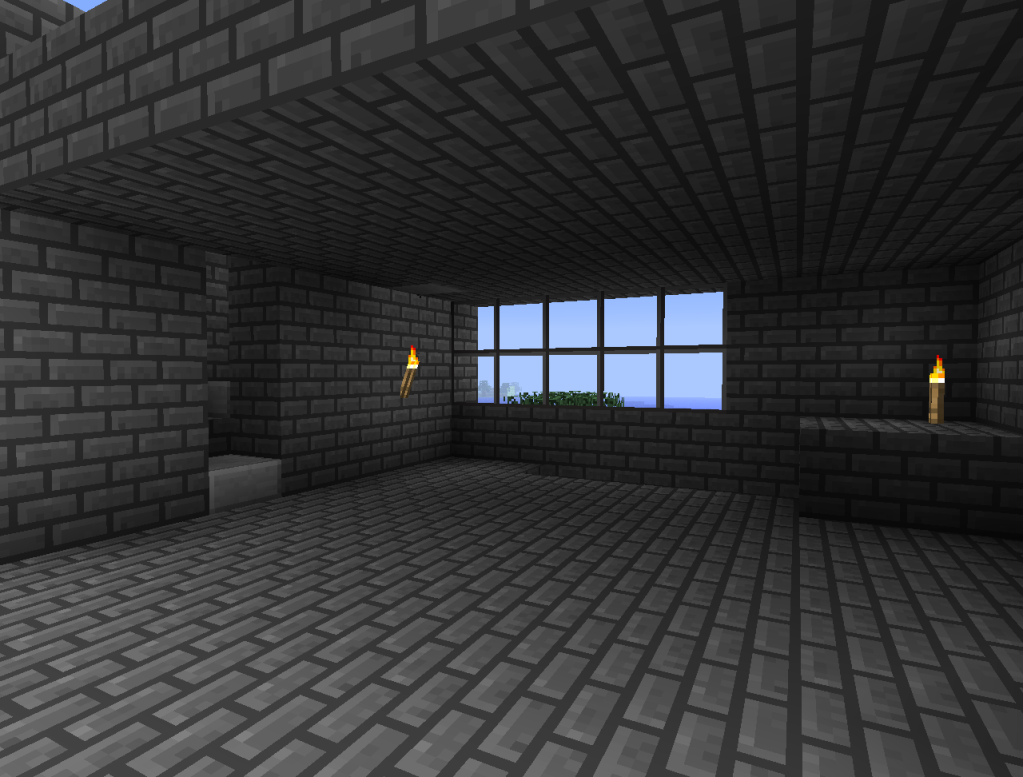 (as a side note, I made cobblestone look like this because it made what I'm currently working on (not shown) look best, so if it doesn't look good for anyone else, let me know! I'd be happy to change it.)
Cobblestone Steps:
Glass:
LOPSIDED COTTAGE! wtfbbq?
(I know it's bad!!!! But it shows both cobblestone and glass in
perfect synergy!!
)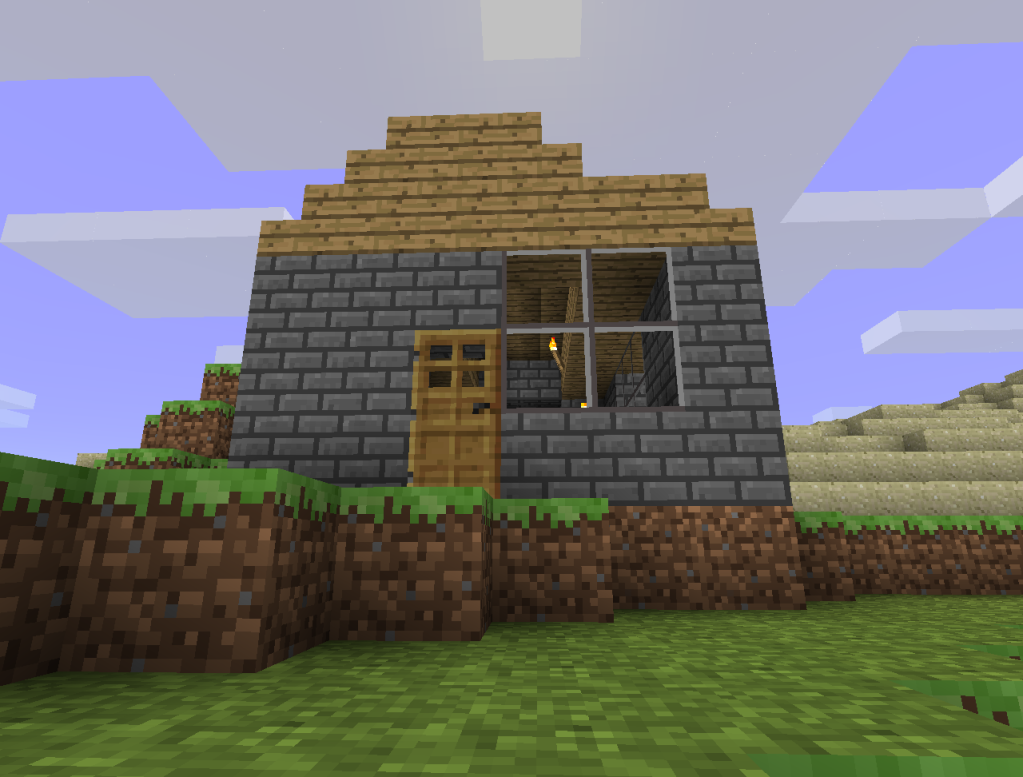 Version 2 Pics:
Mossy Cobblestone: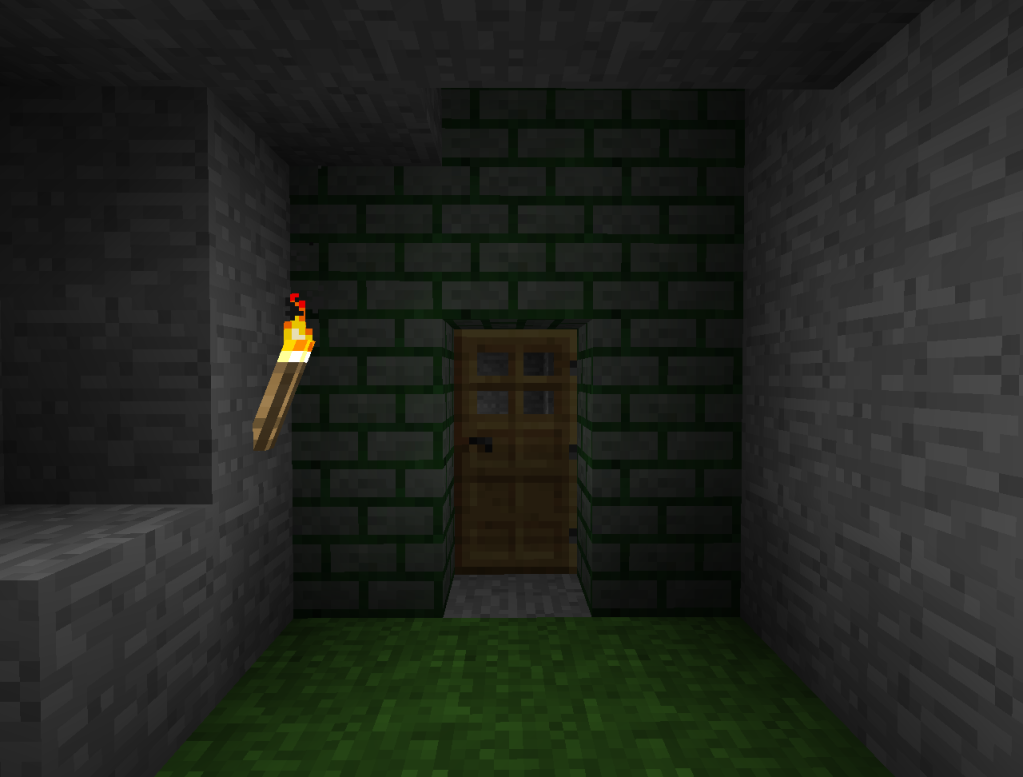 Metal Blocks:
Diamond Block (let me know how you like it, I was going for a "diamond in a case of diamond" look.)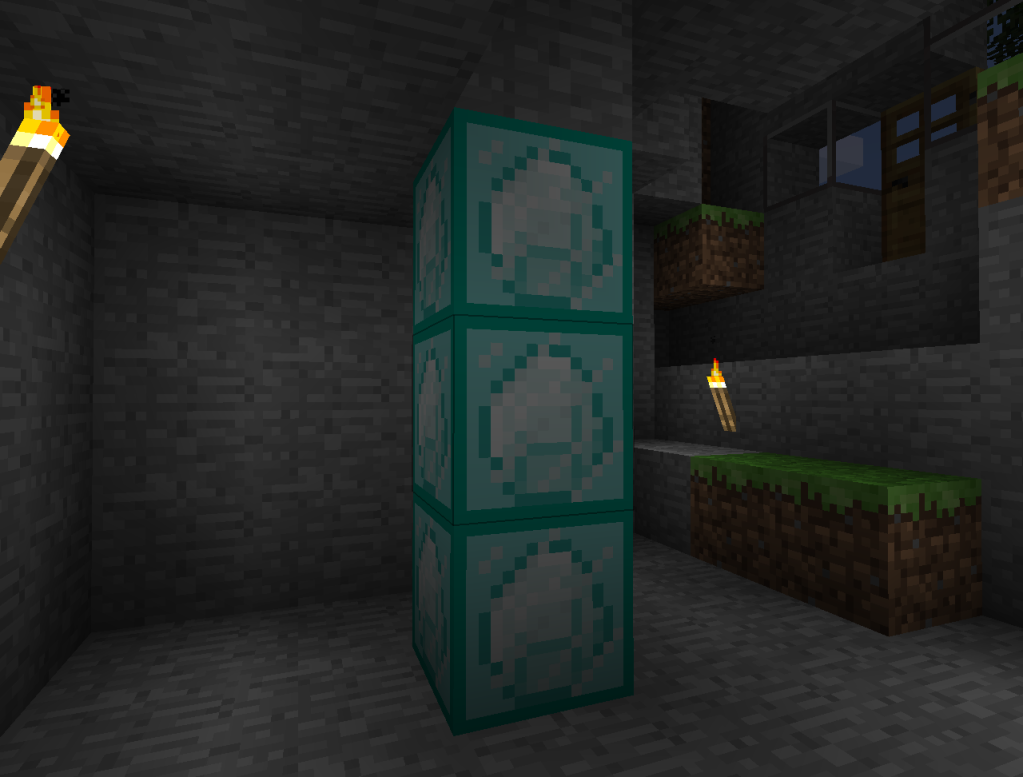 Also, I'm not going to change gravel. Sorry. [edit]
Version 3 is here (GOLLY GEE!)
I changed doors and gravel. Rejoice or whatever...
Screensh0tz:
New Doors: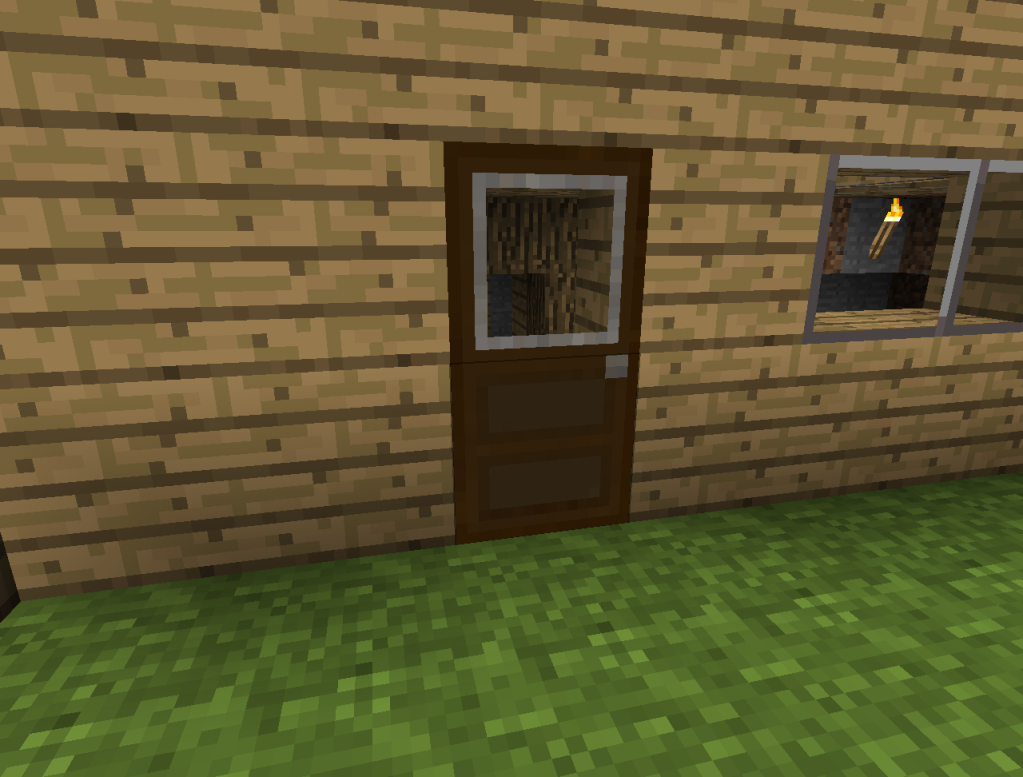 GRAVEL!!! LOLOLOLOLOL!!!
NEW DOWNLOAD LINK! (Version 7, Newest)
http://db.tt/8zh3KMa
LittleEditCraft! Now with 85% LESS edit! (Cobble and Glass changes only, now works for 1.6.6, NOT ready for 1.8 yet.)
http://db.tt/xas4dl3
If anyone doesn't like the gravel or the door changes, I'll make another version without them (one without gravel, one without doors, and one normal one.) I don't really like the gravel all that much myself, but I decided to release it anyway. Let me know if it needs changing. Enjoy!
Changelog:
version 2:
Mossy Cobblestone
Small tweaks to regular cobblestone (MOAR Noise!)
Iron, Gold, and Diamond blocks (they're epic!)
Version 3:
Doors
GrAvEl (Don't ask me why)
Version 3.1:
Fixed gravel (it's darker now)
Added Iron doors
Added door inventory icons
Version 3.1.1:
Cookies
Version 4:
Updated compatibility for Beta 1.5
Version 5:
Added Hatches! And a new description! Yaay! EditCraft is back in business!
Version 6:
Compatability update. No changes.
Version 7:
Updated for 1.8.1 I didn't change cobblestone. Glass and Doors have been changed, however.