MisterSponge
Zombie Killer
Join Date:

12/9/2011

Posts:

242

Xbox:

Louis591

Member Details
I have recently made a Texture/Material Pack for Cinema4d R11.5+. Ive looked every where and none othere packs have as much stuff as I do so please check it out.
With many of packs out there they require you to retexture EVERY sing block by copying and pasting it from photoshop then creating a new texture in C4d then opening it. My pack only requires 1 texture ONE texture. The blocks texture can easily be changed by changing the 1 material, which by doing so changes all of the block's textures, saving you about 6 hours.
Im also making other types of packs for Cinema 4D such as items, mobs ect.
Ive created the first version of my mob pack even though there is only the character in it, this character has joints and movable facial features.
Also don't forget to vote for what you would want to see next. Furthermore please comment if you have downloaded this pack, because more comments would make this thread become more popular and would motivate me further to work on it.
Texture Pack Example
This is a close up of the original terrain.png
Even though this texture is not included. this picture shows the texture pack 'DokuCraft Light 32x32' of what you can do. with my pack.
Please subscribe to my youtube channel
TheBloodWorks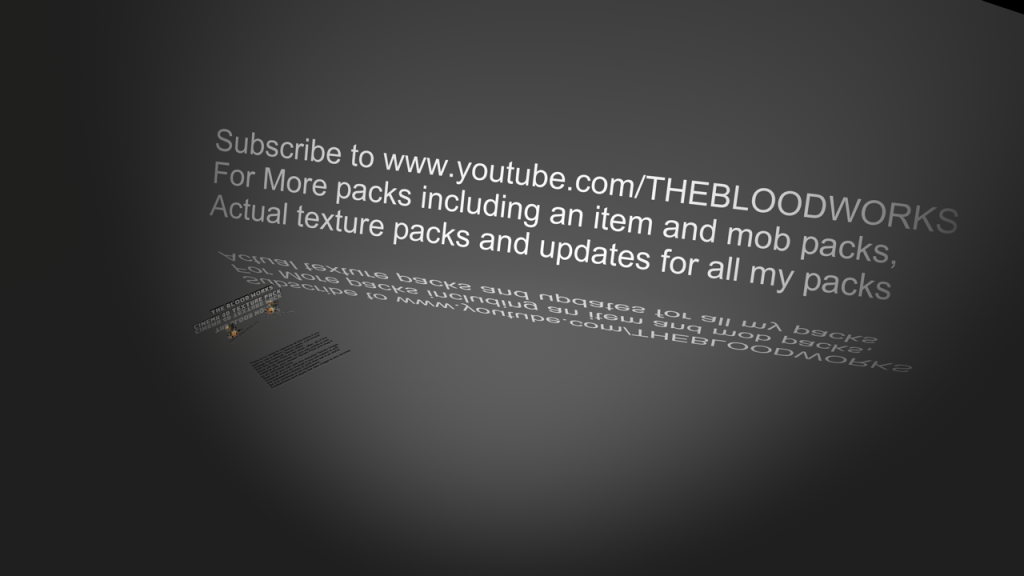 Mob Pack
The Mob Pack has a few mobs including the character for use in animation. These mobs have joints which can be moved and bent. Furthermore the character has movable facial features and there is an alternate variant without facial features.
Mobs Included
-Character (with facial features)
-Character (without facial features)
-Zombie (with bendable joints)
-Skeleton( with bendable joints)
-Pig (without bendable joints)
-Creeper (with bendable joints)
Mobs to Do
-Spider
-Sheep
and more
Item Pack
I am working on items including swords and pick axes ect. and i will also include actual items like diamonds. The first version should be finished in about a week at the time of writing at (28/12)11). I am trying to make this with the least amount of textures possible, so every thing doesnt get cluttered.
Download:
C4D Pack
Download: TheBloodWorks' C4D Texture Pack
You do not have permision unless the author (me) to remix, change, modify, rename or copy which then to redistribute my pack as your own. However this pack is intended for the texture to be modified but you still cannot redistribute my pack with out my permission. You may also use my pack or edited how it was intended for use in animations or images however, a link to this forum will be needed.