TmmCrafter
Diamond Miner
Join Date:

7/5/2014

Posts:

884

Location:

Spain

Minecraft:

TmmCrafter

Xbox:

I don't use it.

Member Details
Hi, And welcome to my first thread!

OFFICIAL WEBSITE

After months of work, I tried to make a mod based on "Megaman: Battle Network" series.
I have to say that i'm not bad at coding, but i'm not expert and this mod is the first i made.


3D Armors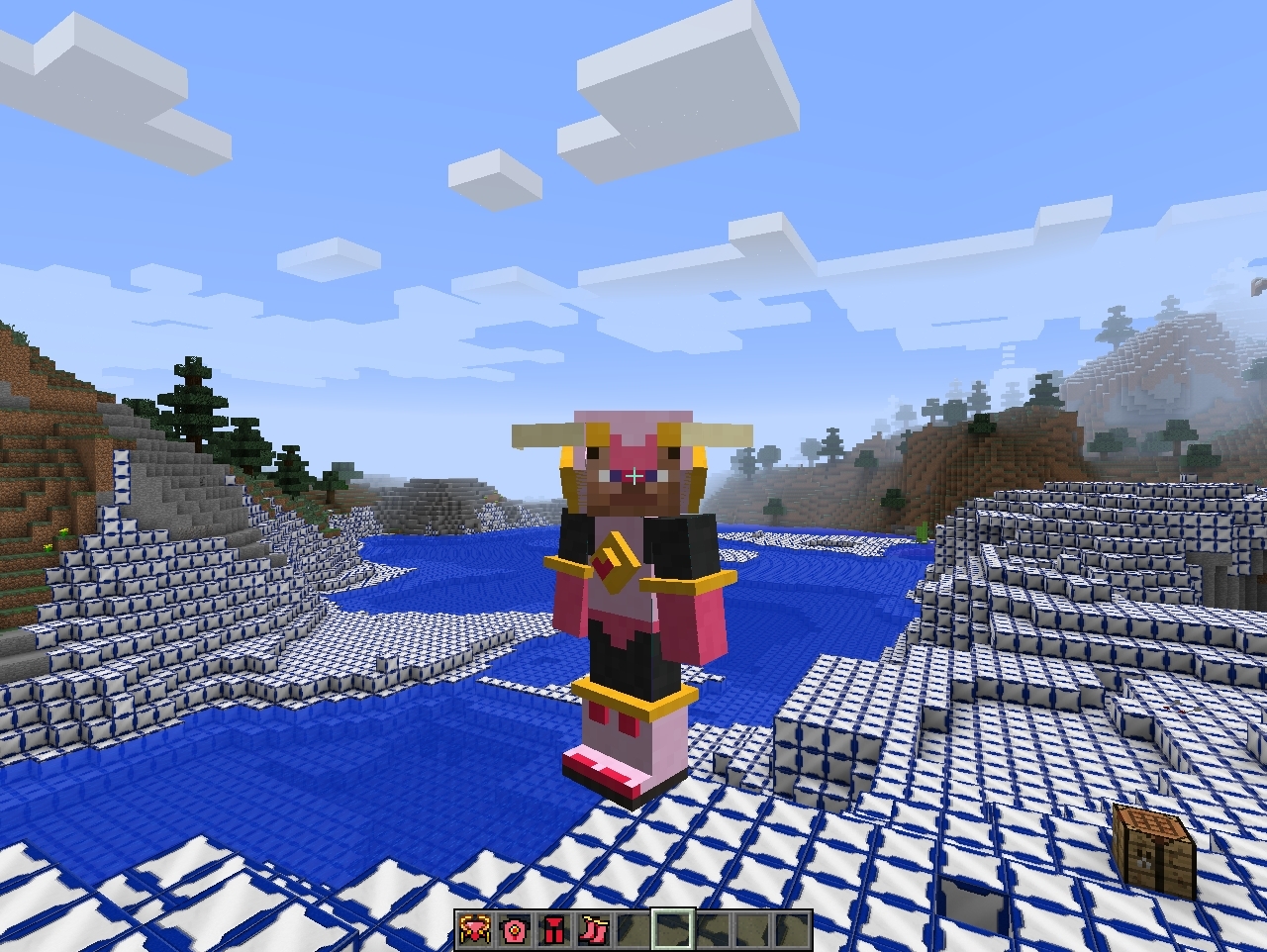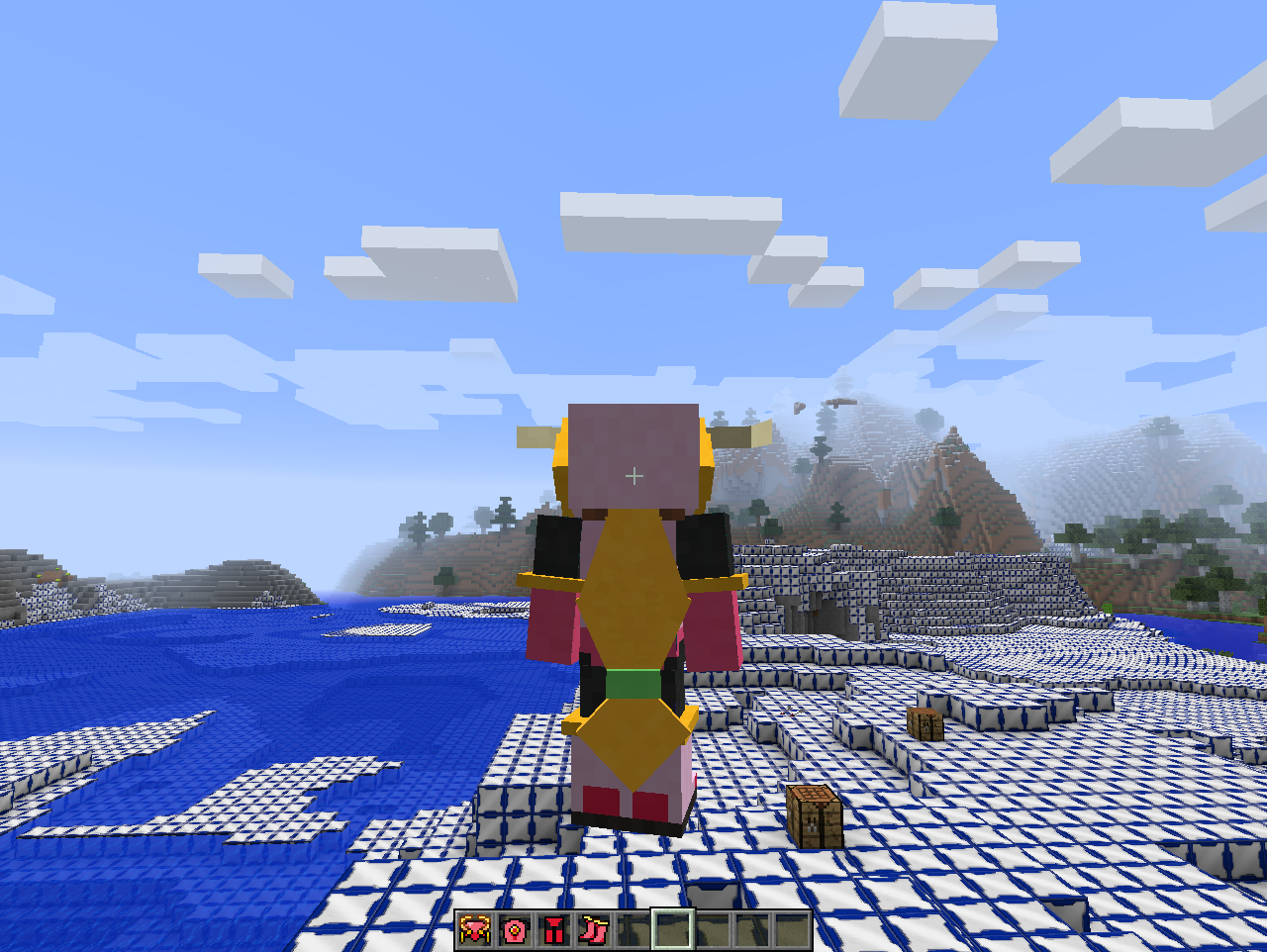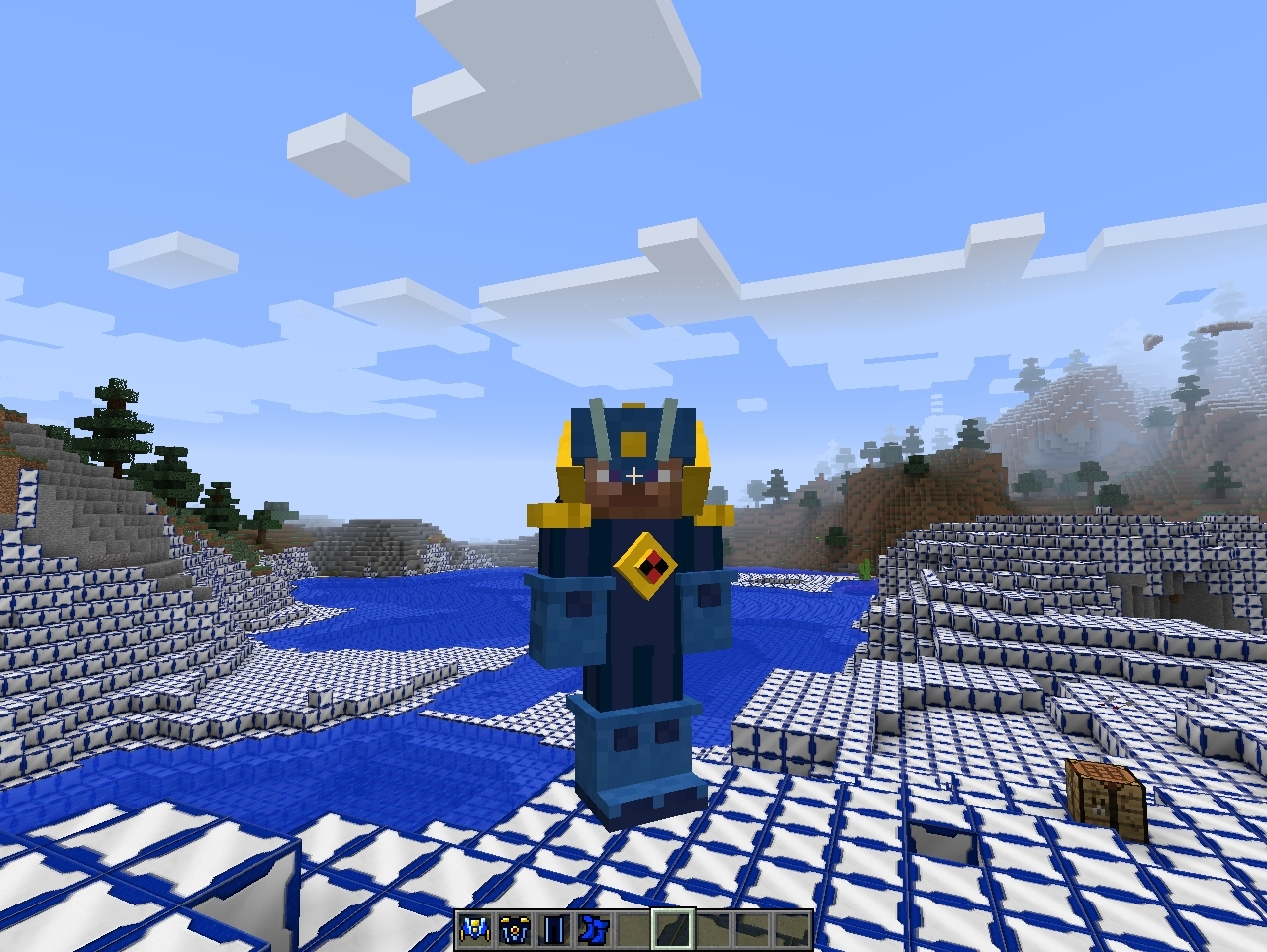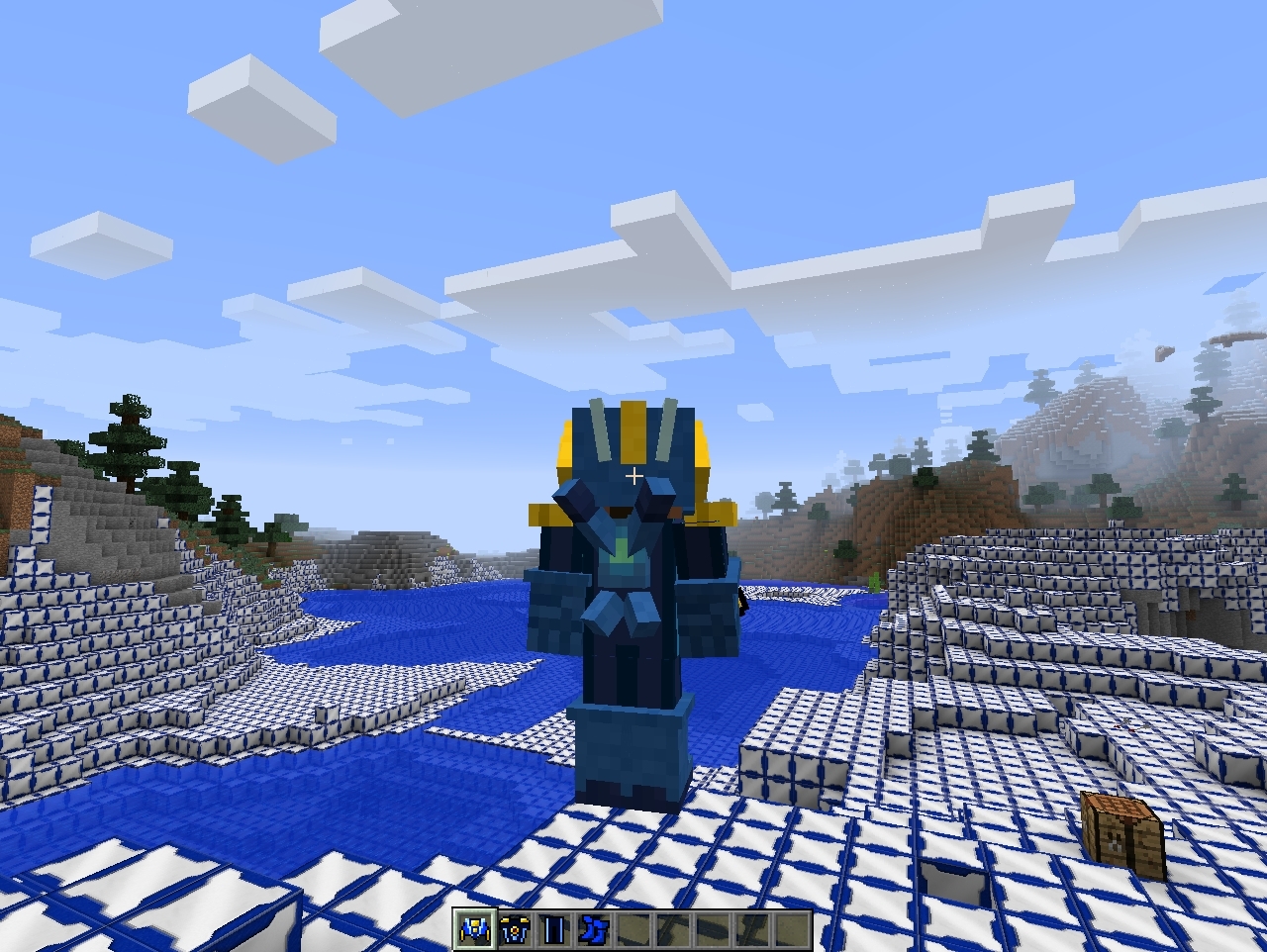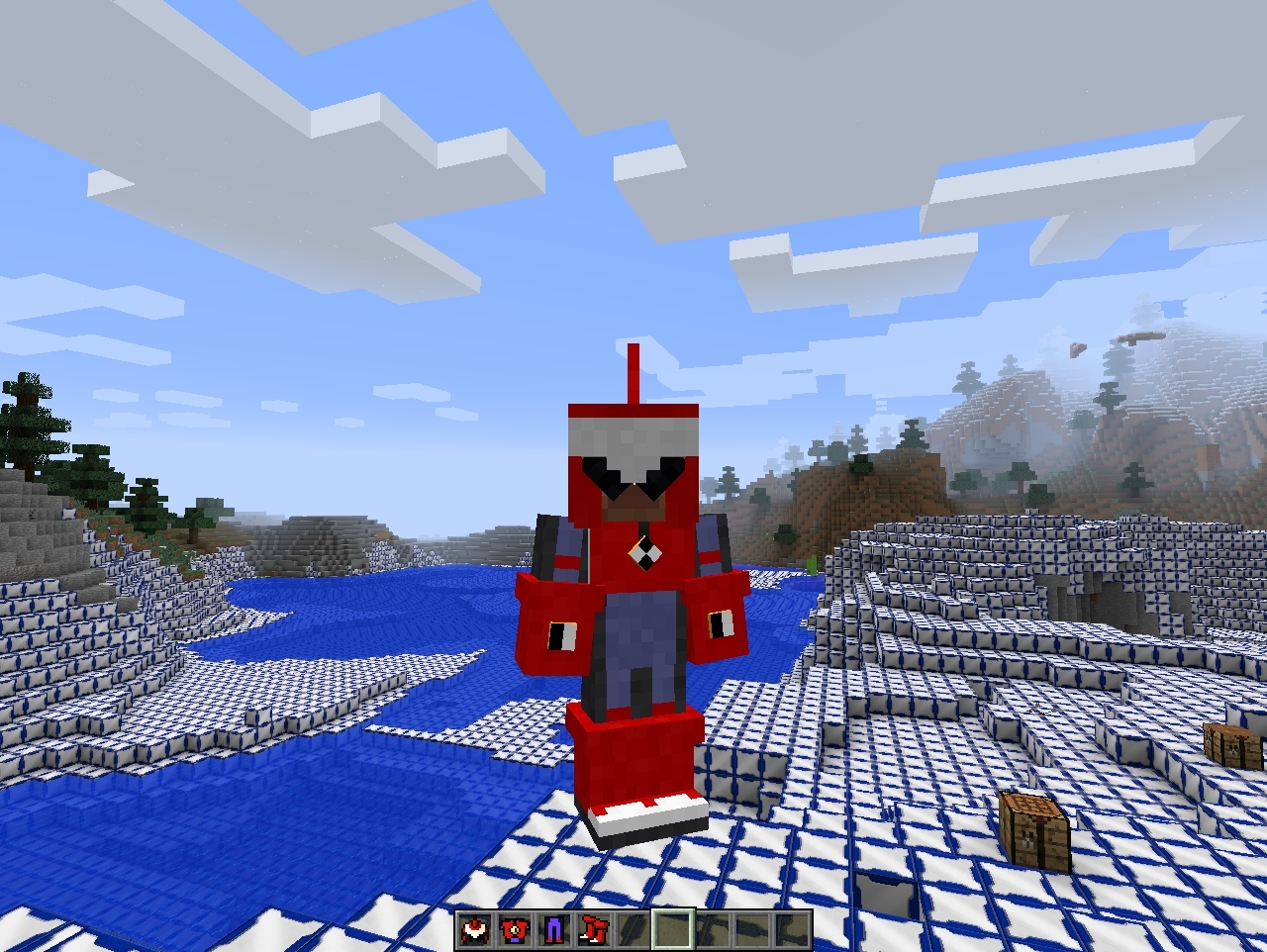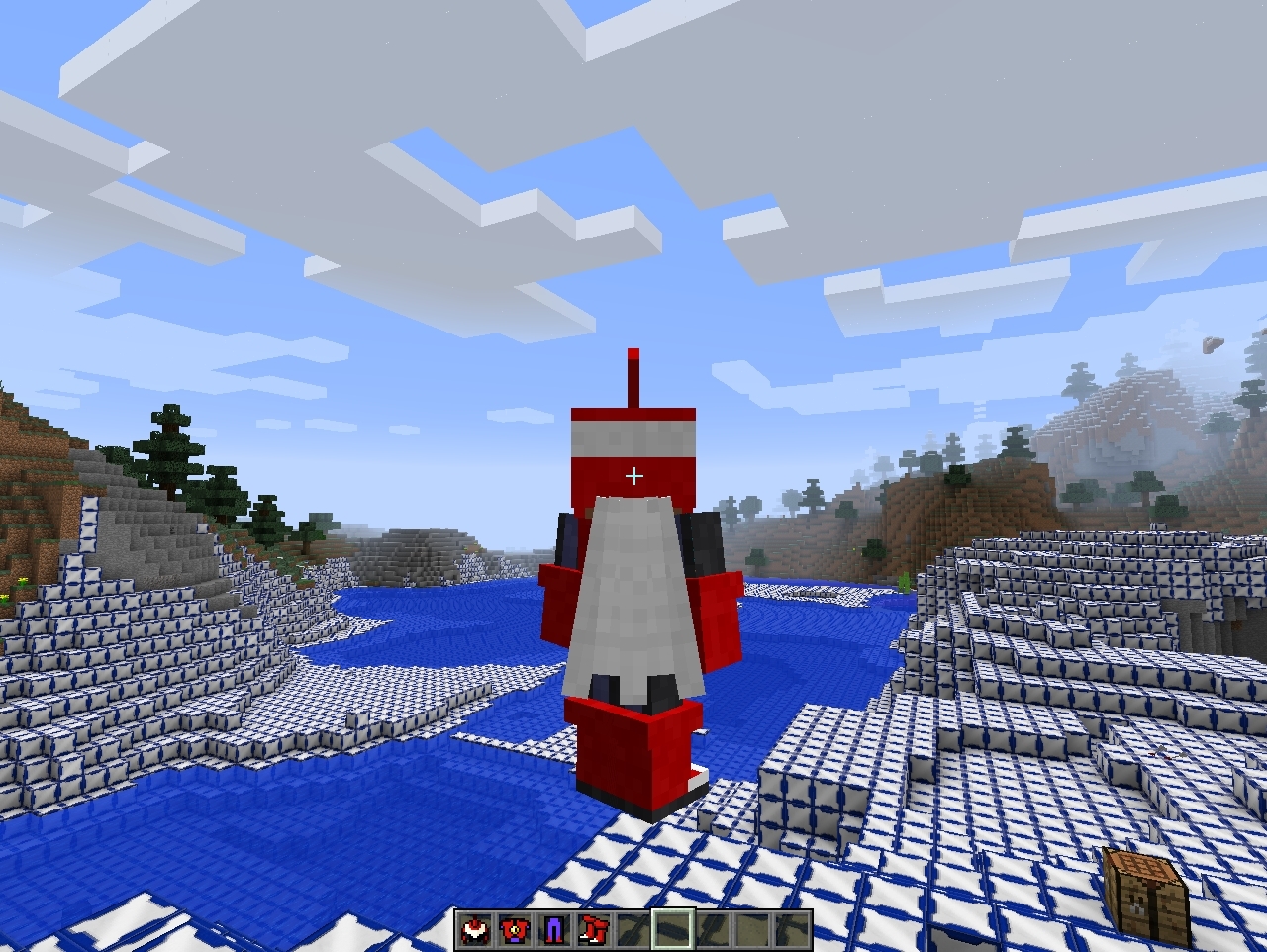 Battle Chips

Vulcan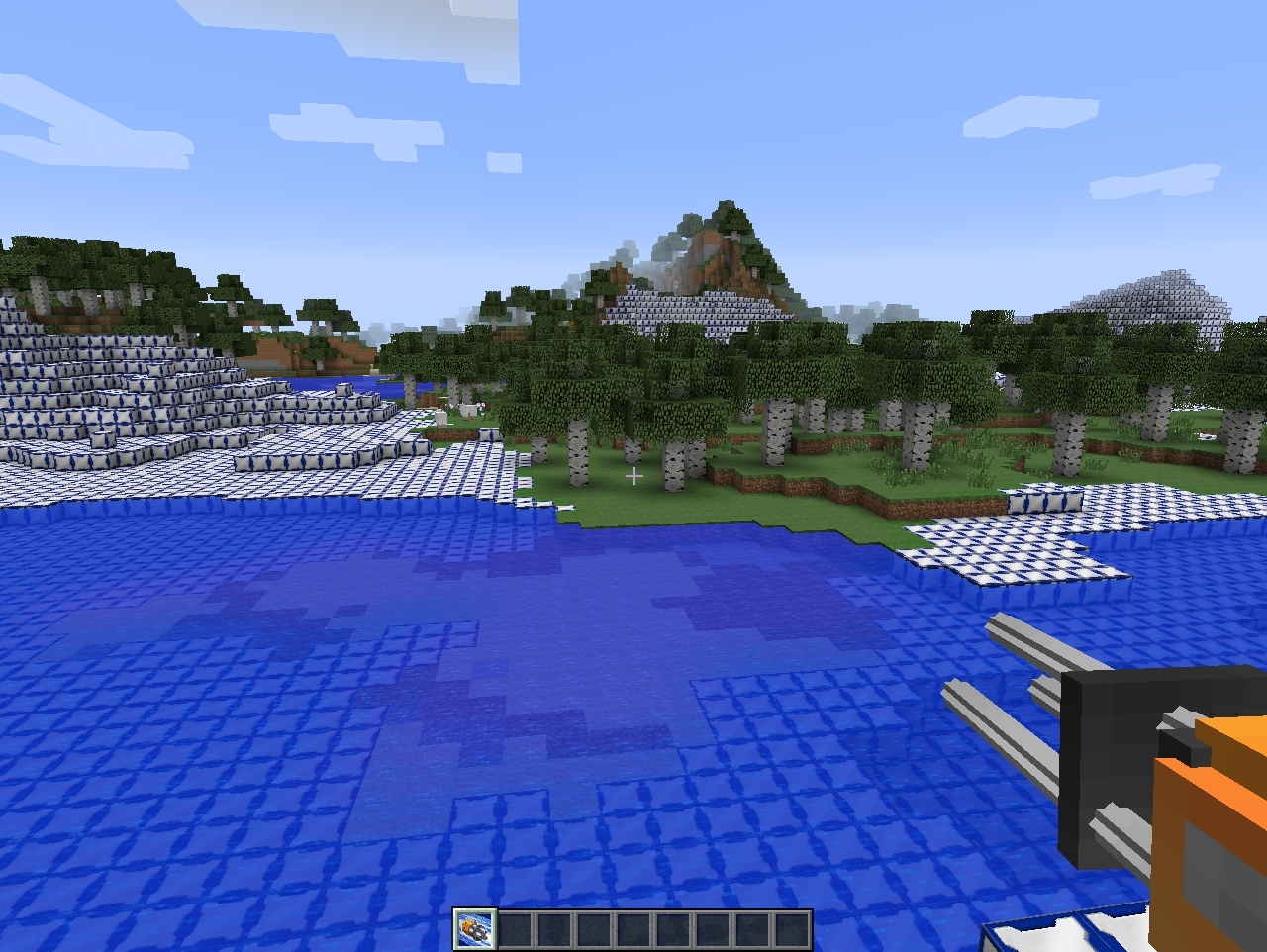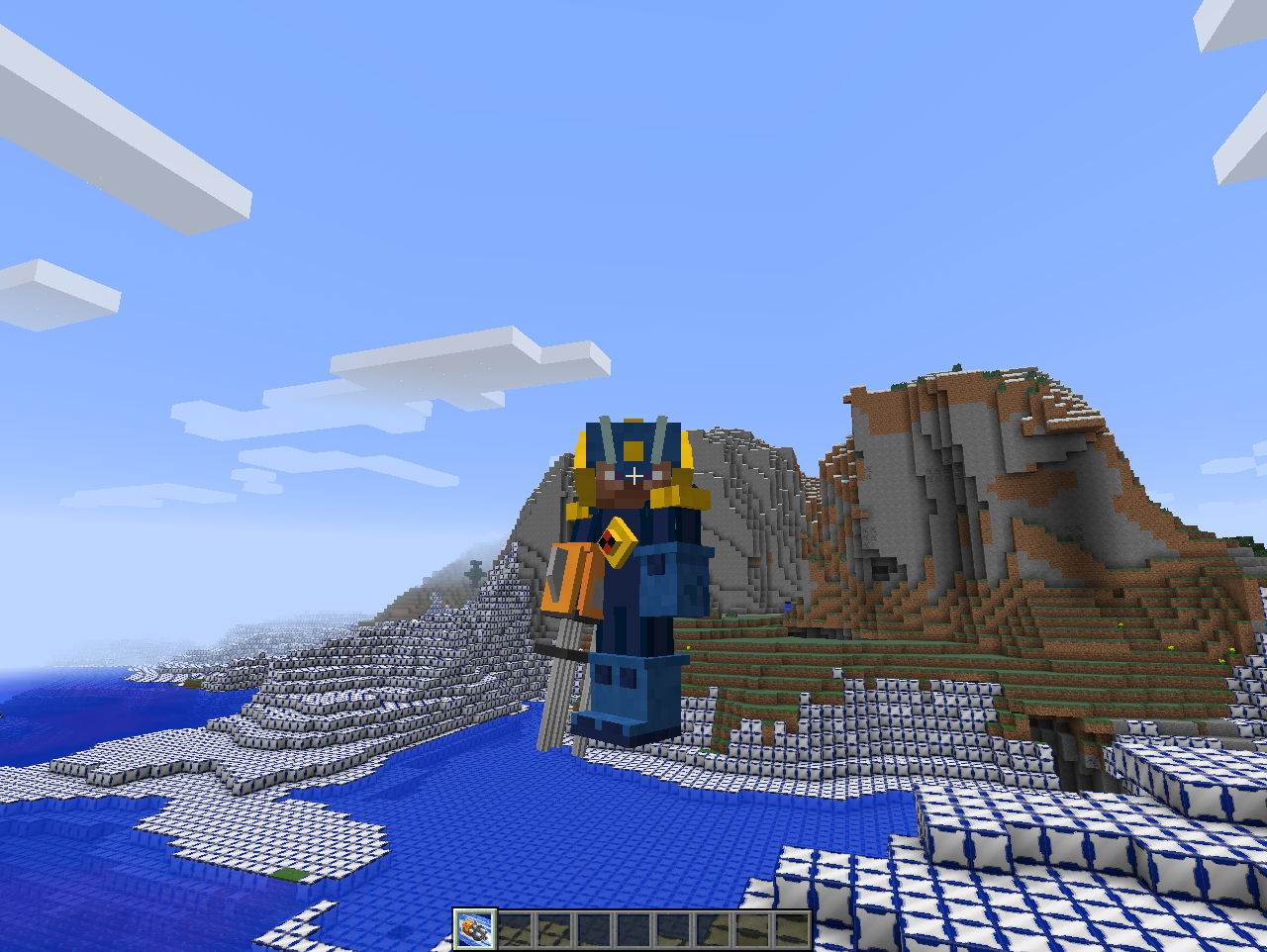 -Shoots 8 explosive projectiles.
Minibomb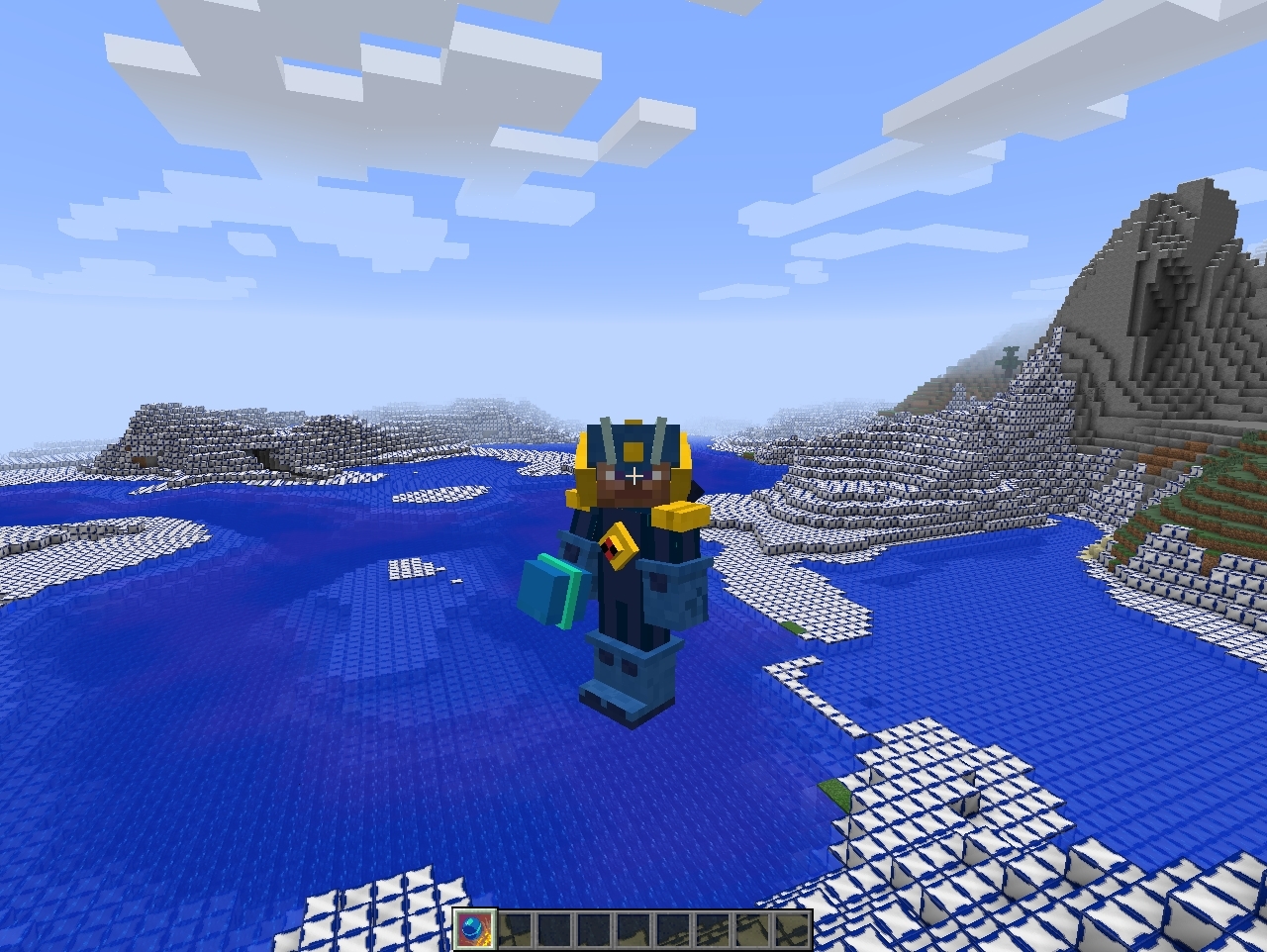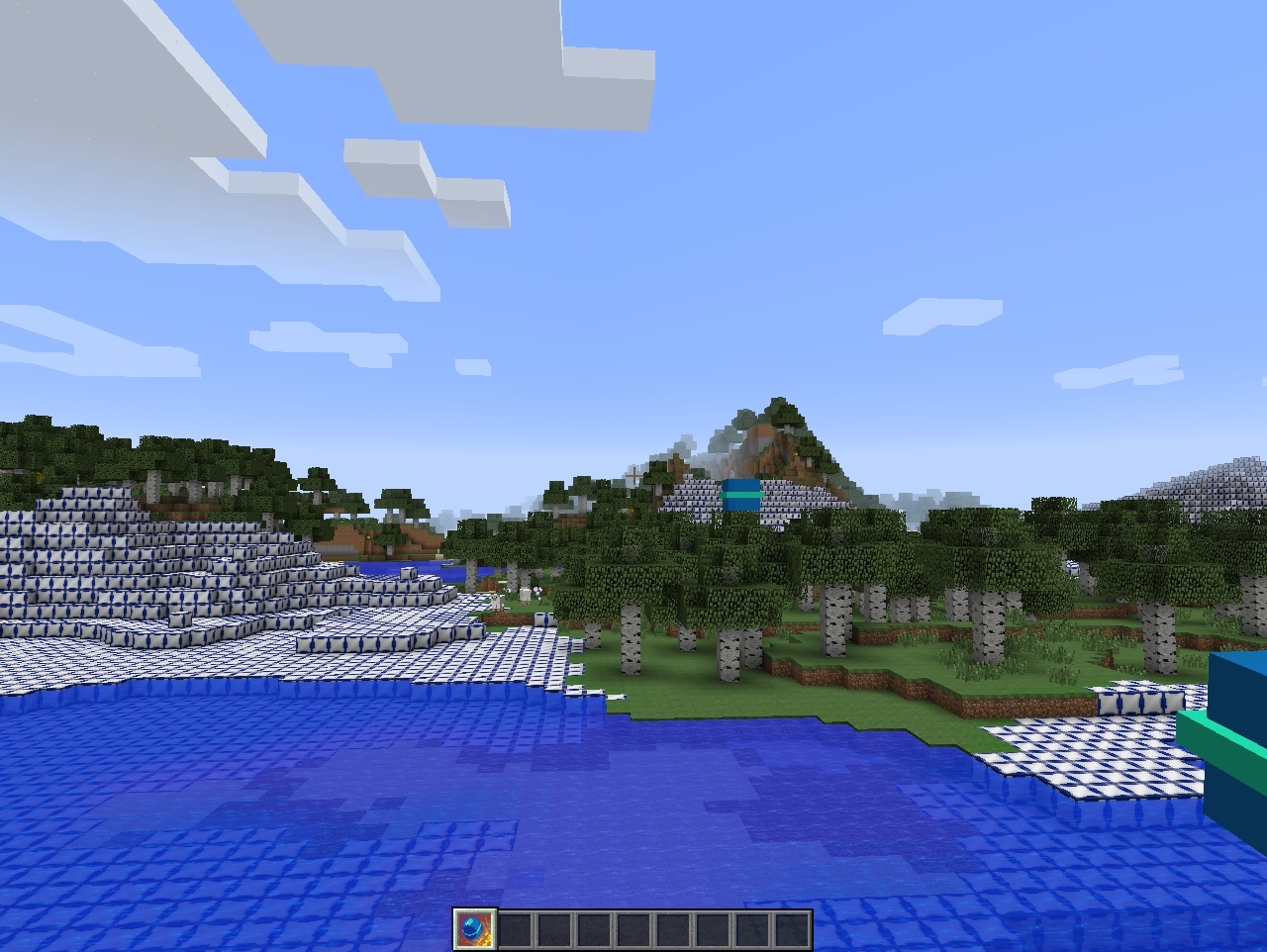 Shoots a deadly bomb.
-Big explosion
-30 damage to normal mobs.
-60 damage to megamod's mobs.
Laser Blade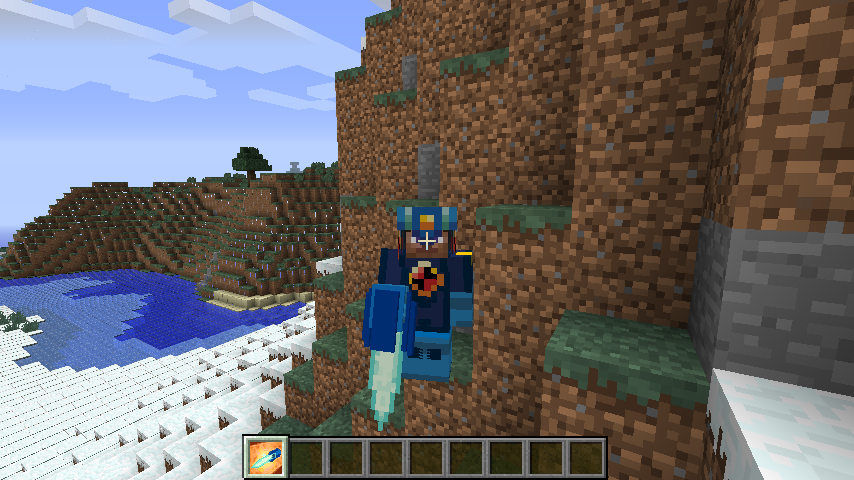 Laser Blade, very powerfull weapon
-Normal speed
-+11 attack per swing
Protoman Sword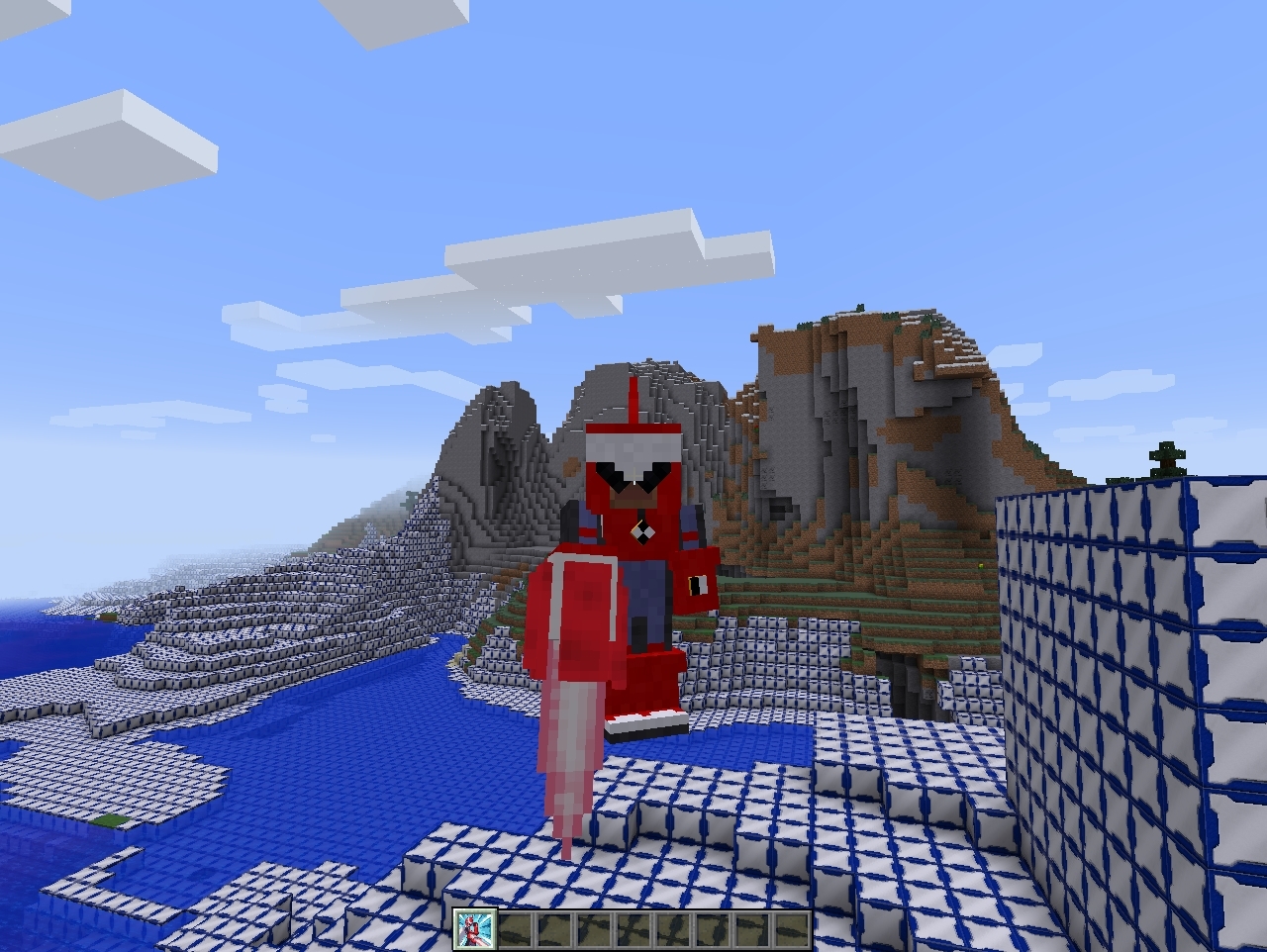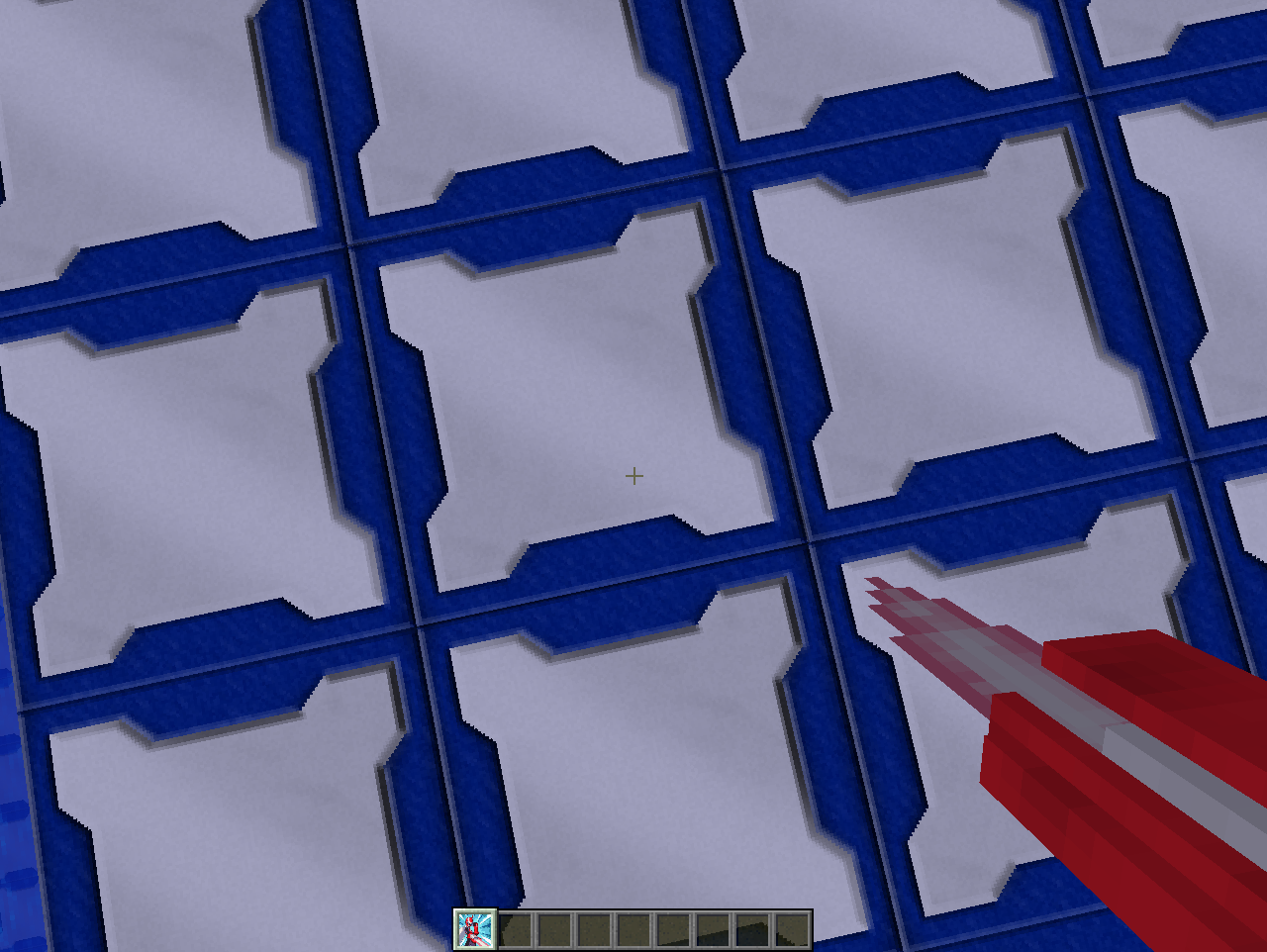 Higher attack
-+12 Attack per swing
Shotgun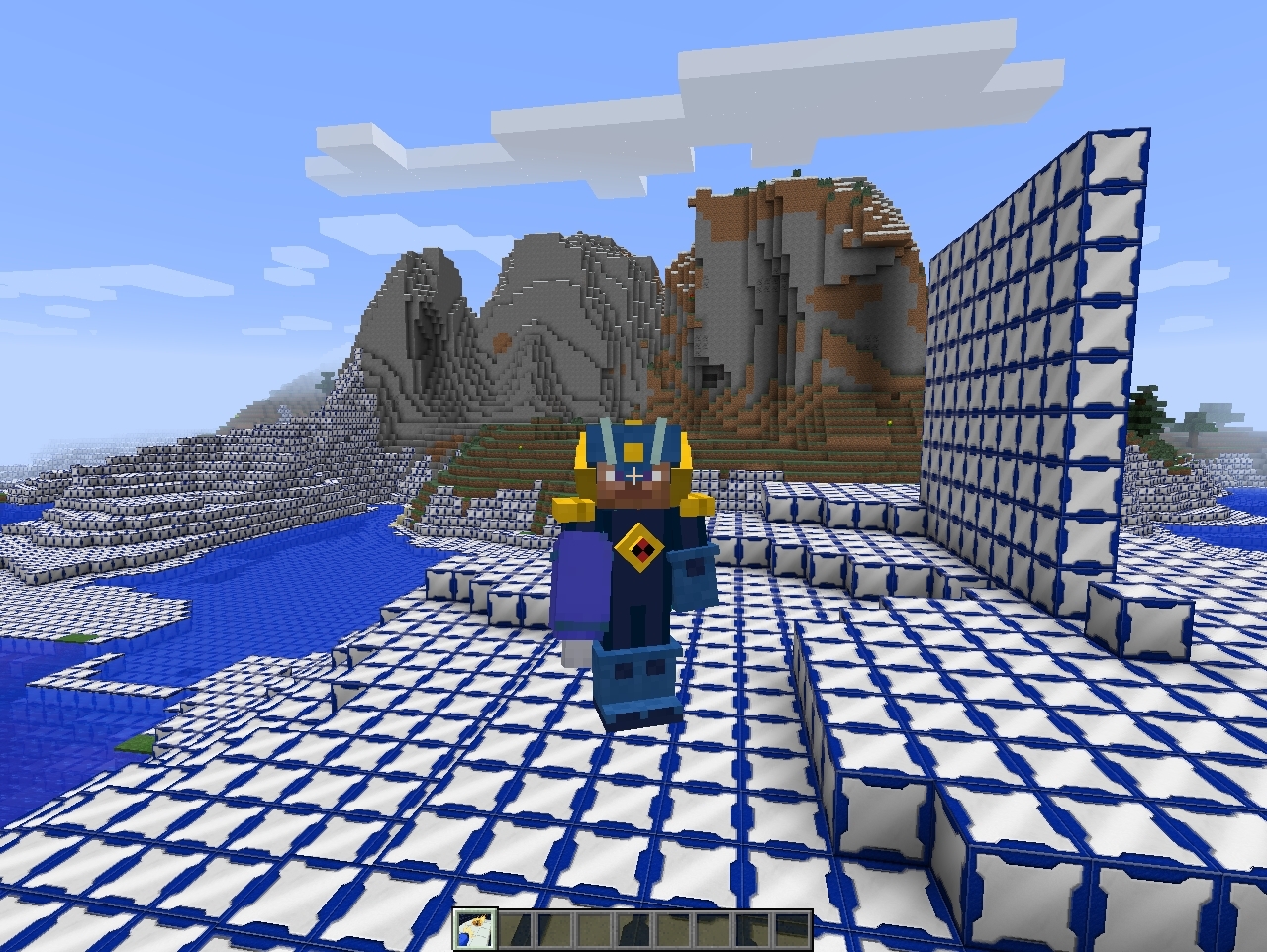 Shots 8 basic projectiles in an spread area. The more you charge it, the more accuracy it will have.


Typhoon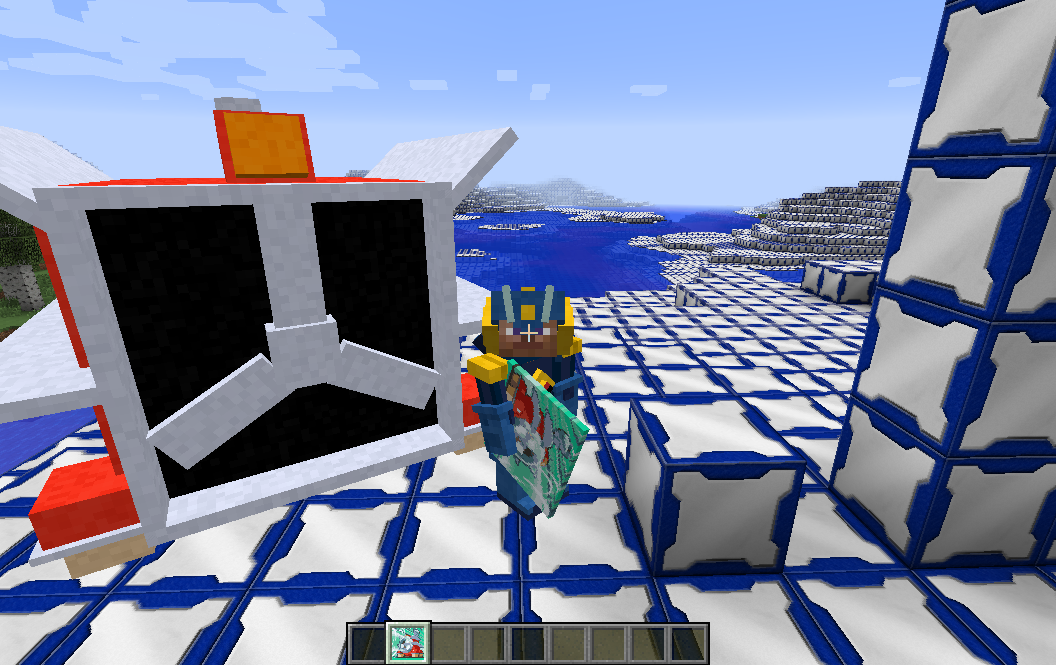 Spawns a friendly fanner
-Blow out enemies in a range of 30 blocks
-Dissapear after some time

Megabuster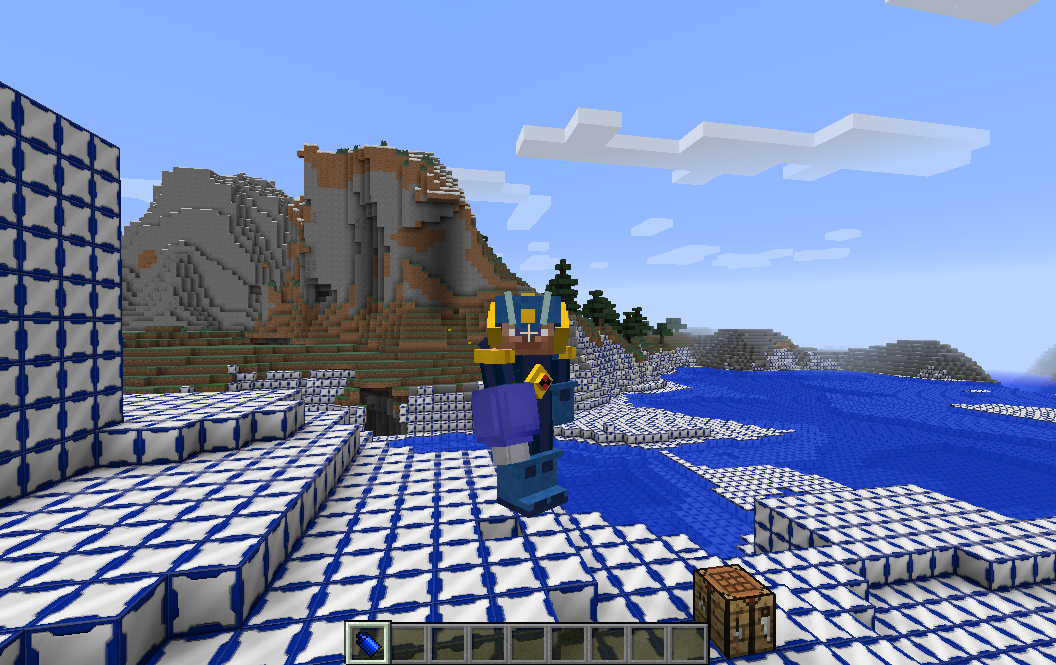 The Megabuster.
-Blow up things without destroying anything.
-Uses plasma as it ammo
-The more you charge it, the bigger the explosion will be.

Roll's bow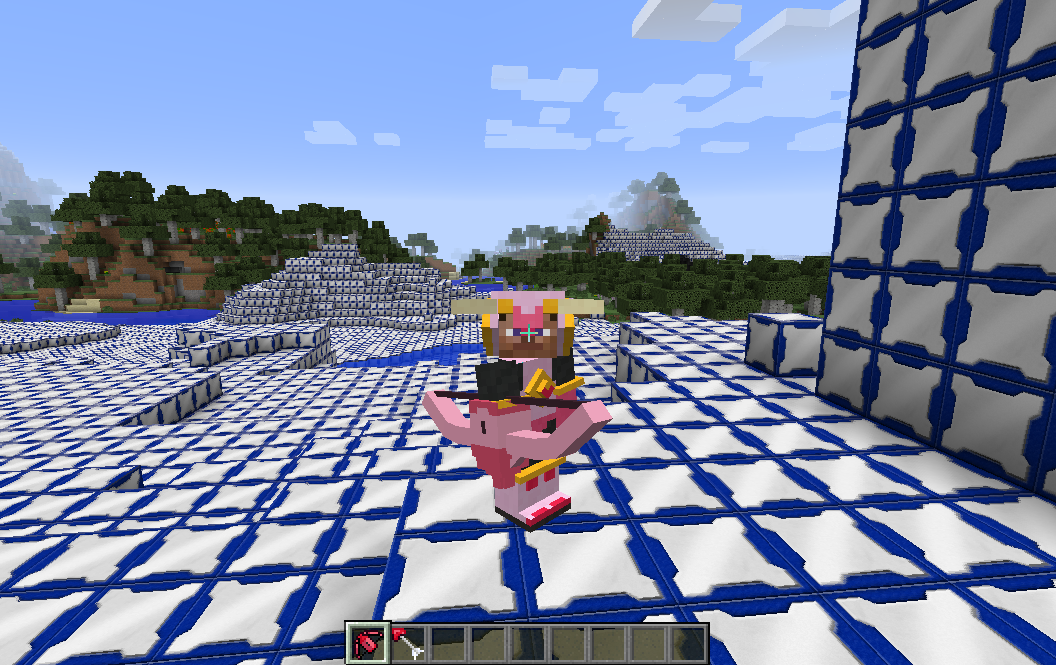 The roll's bow.
-High damage,accuracy and range.
-Uses roll's arrows as ammo
-The more you charge it, the loger and harder it will hit

Tools
Laser Pickaxe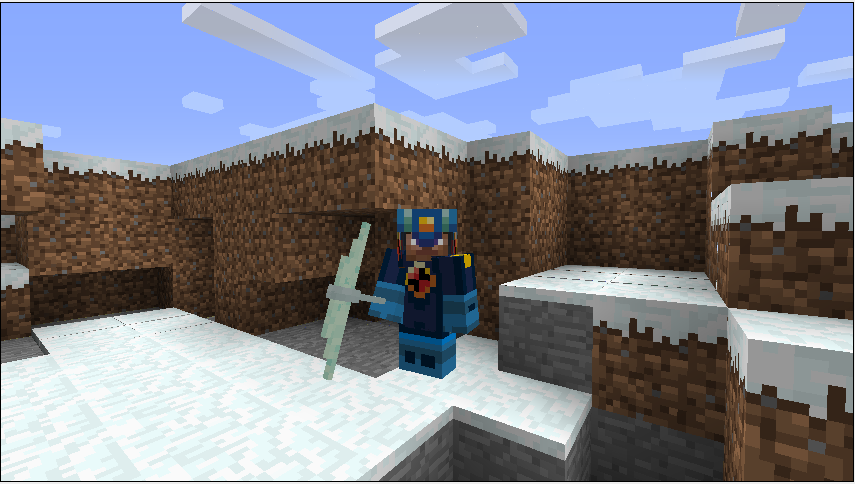 Diamond? Why?
-Almost insta-breaking
Laser Shovel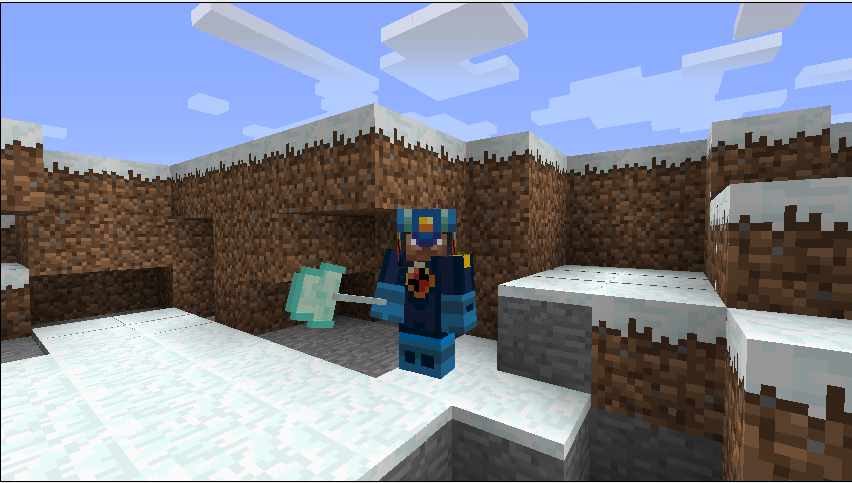 Here I come gravel!
-Insta-Breaking.
Laser Axe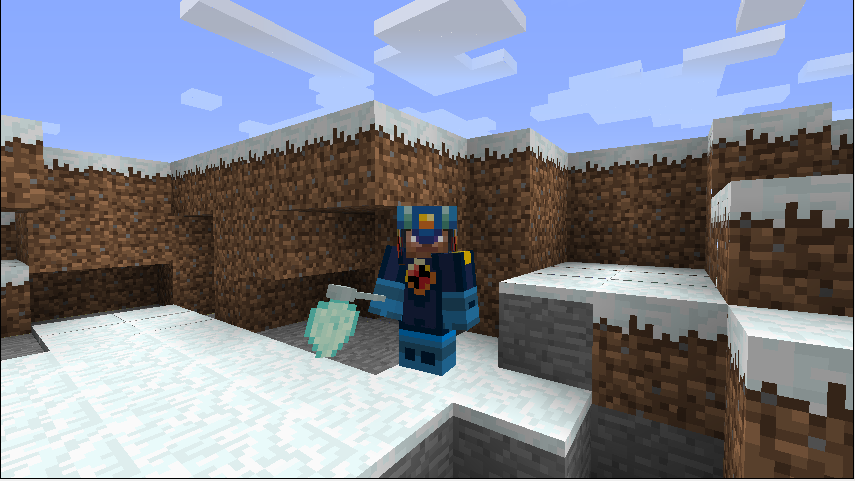 Perfect for deforest!
-Insta-breaking
Laser Hoe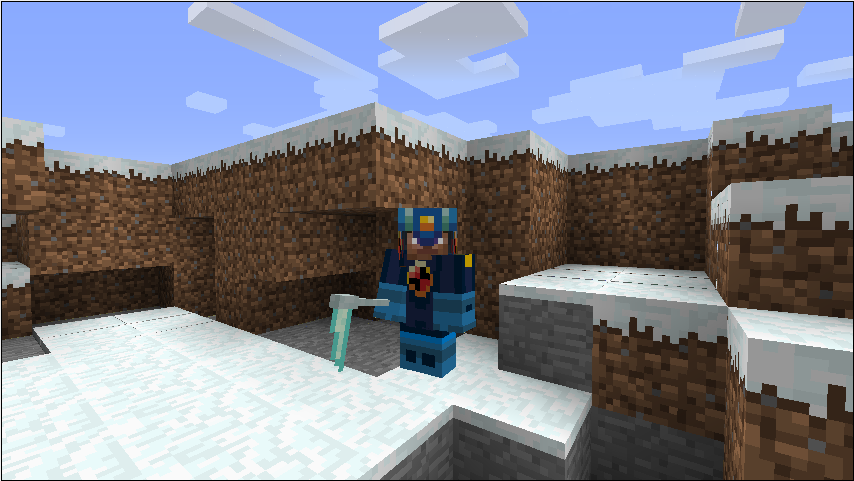 Why i made this?
-4000 Uses

Mobs
Mettaur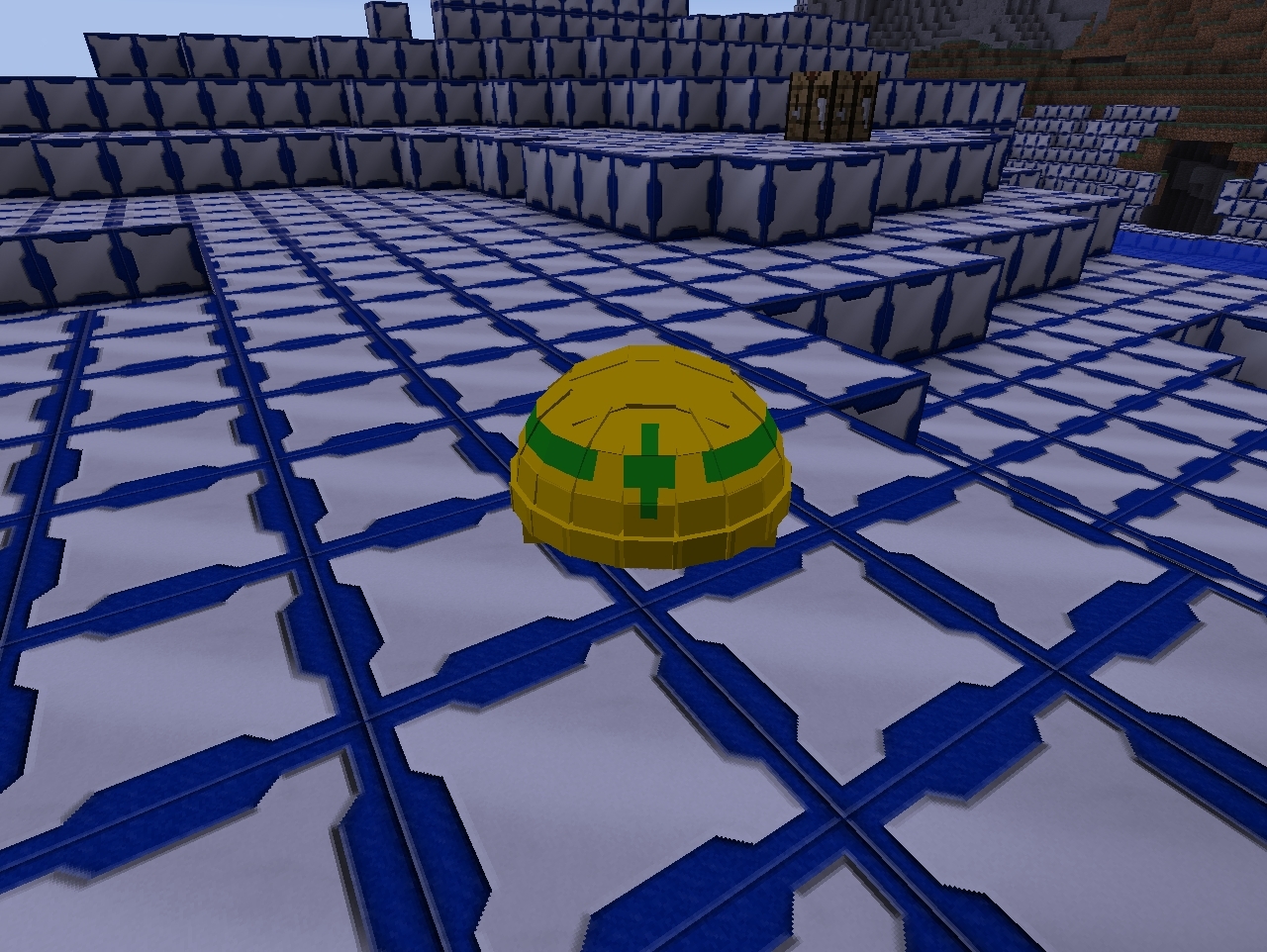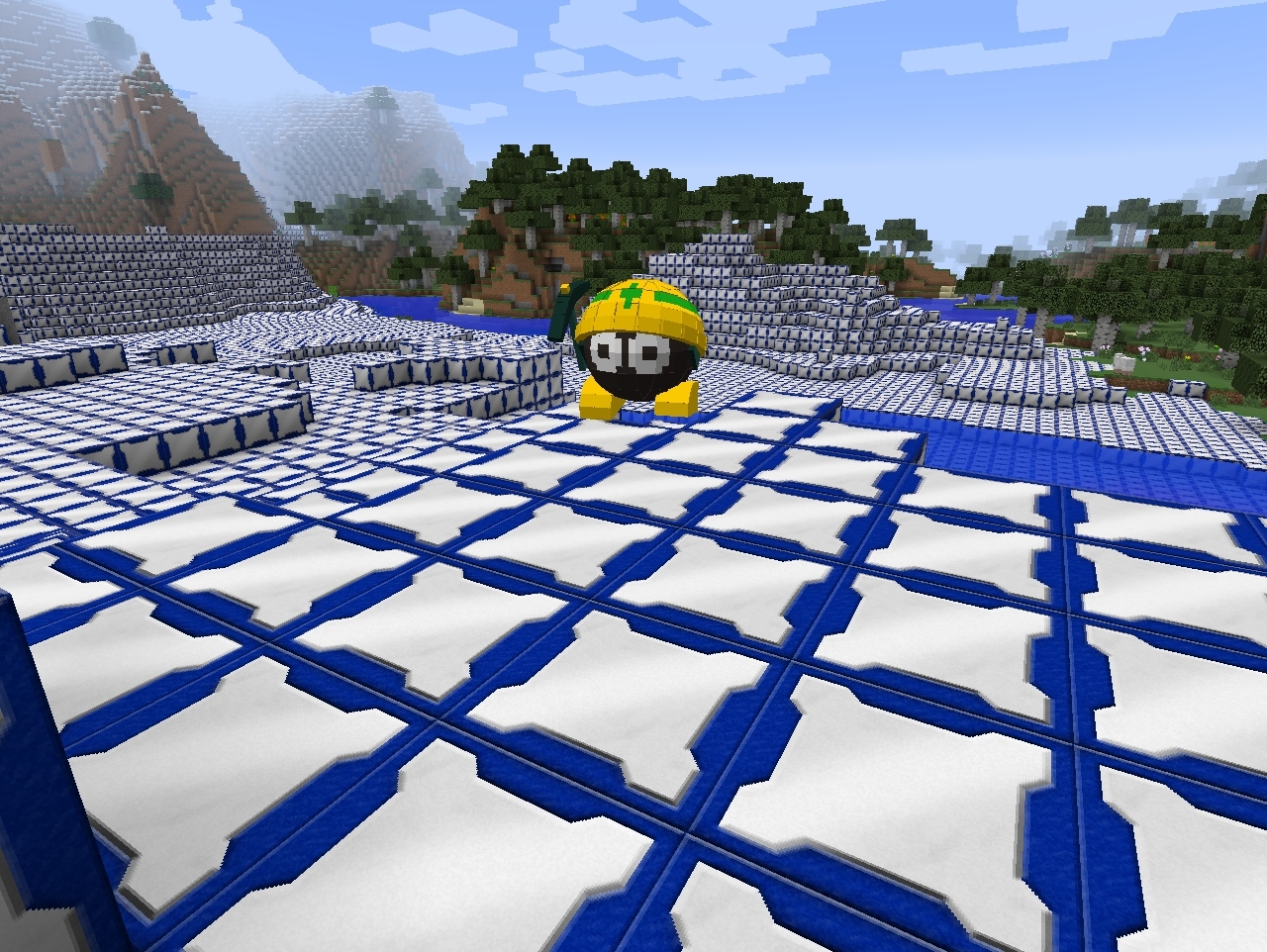 -30 HP
-15 Attack damage
Scuttle Fire/Water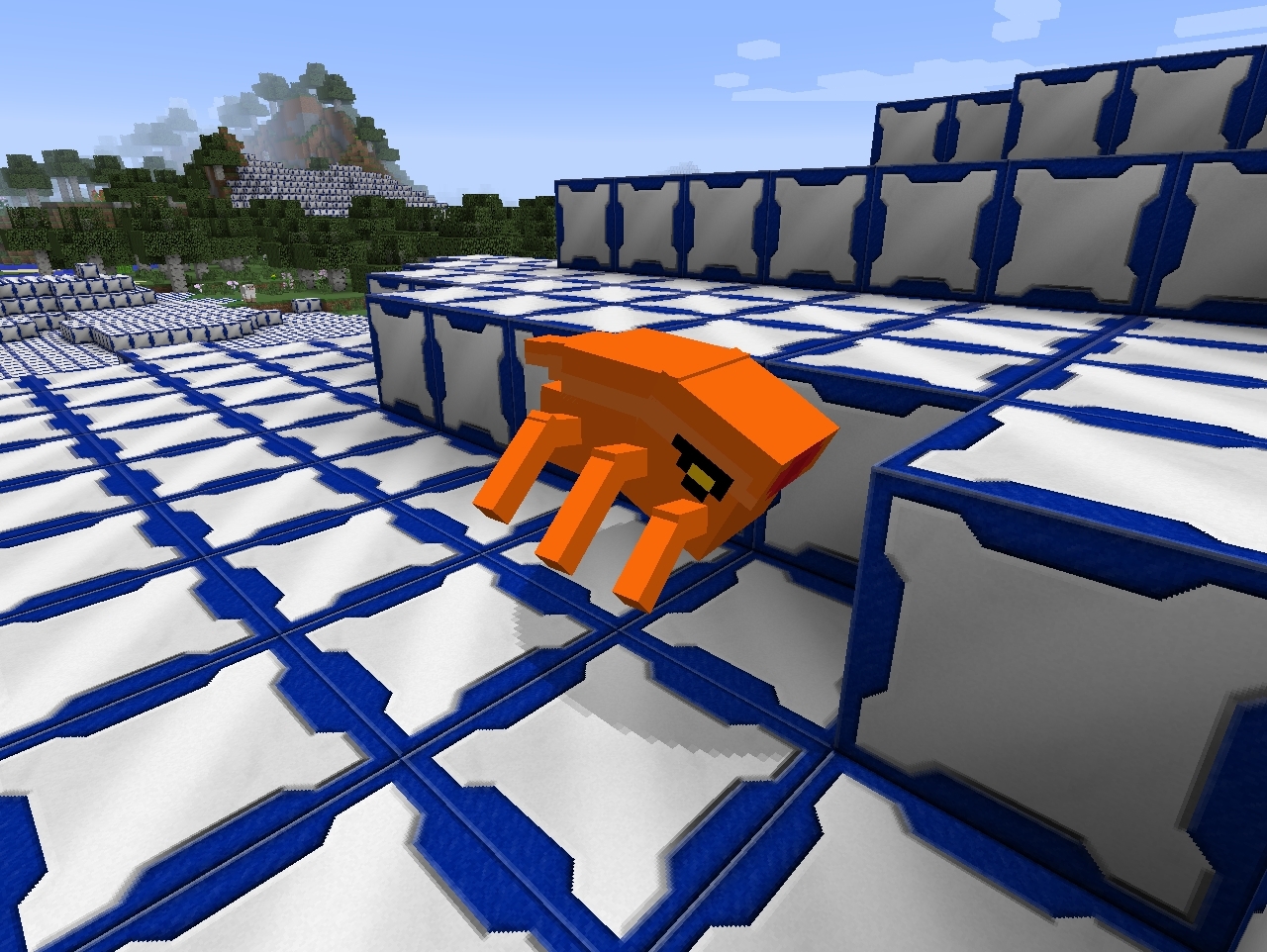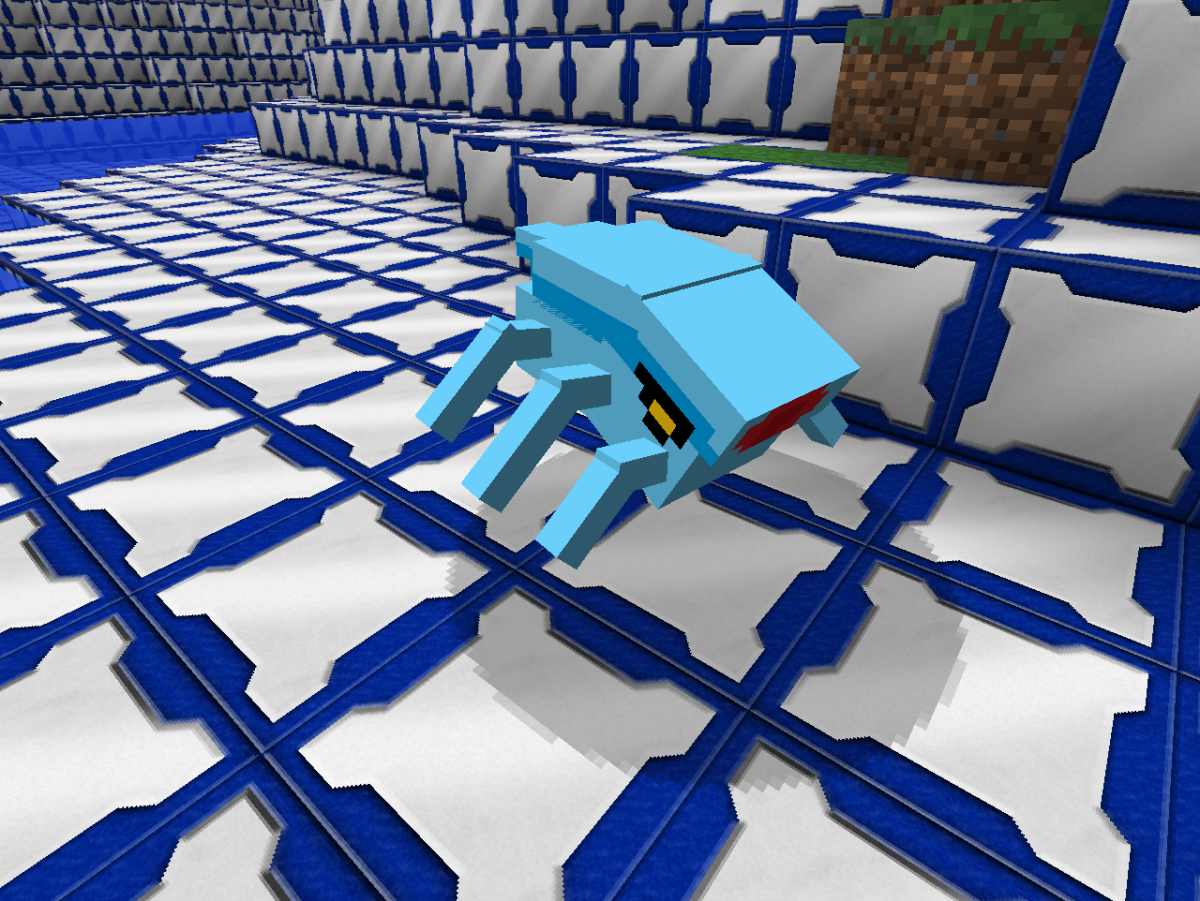 -Shoots it respective element (Fire/water)
-40 HP

Fanner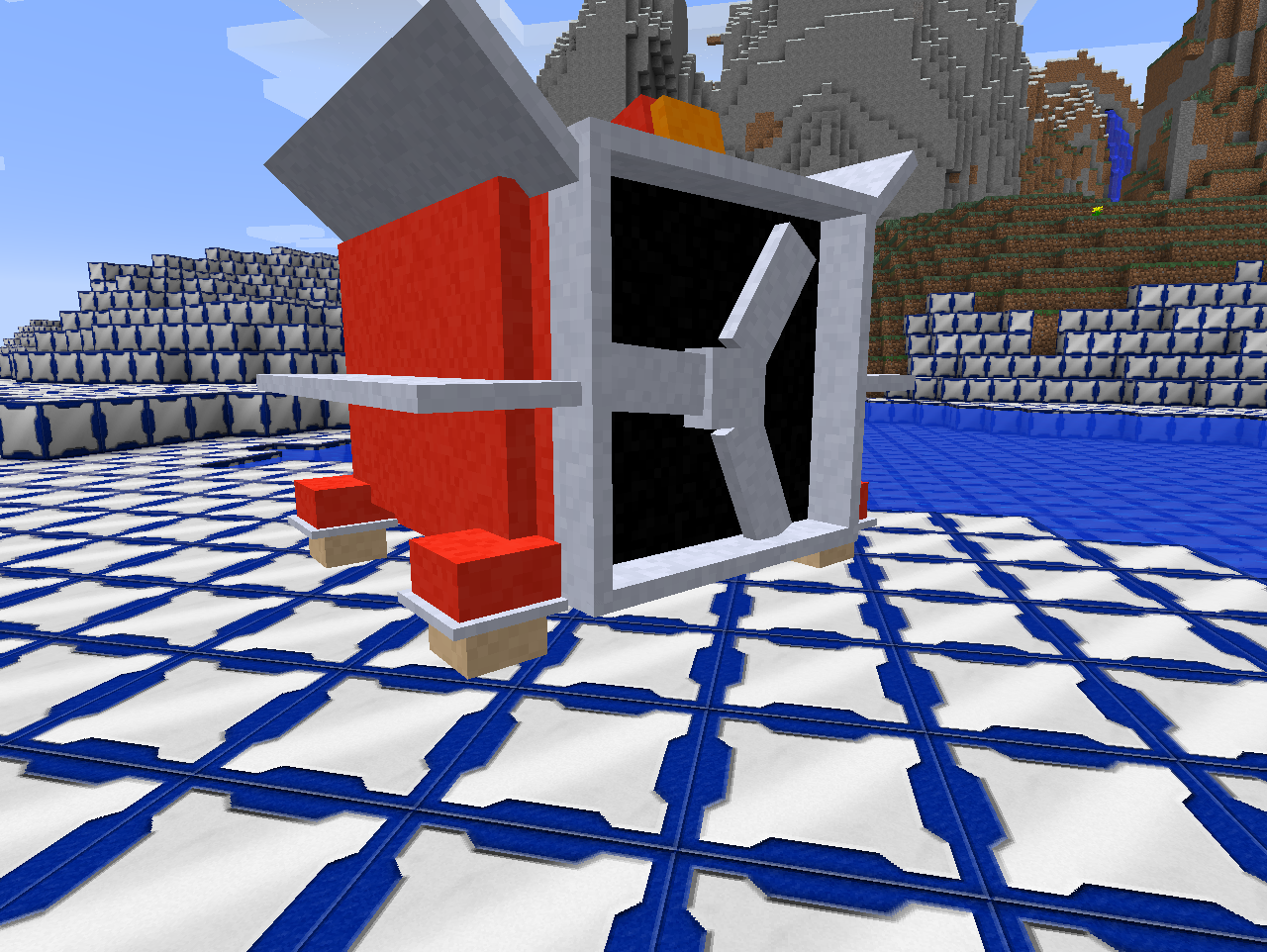 -Blows you out in the direction he points at in a radius of 30 blocks.
-Guess why I had to move to take the other screenshots...

Gunner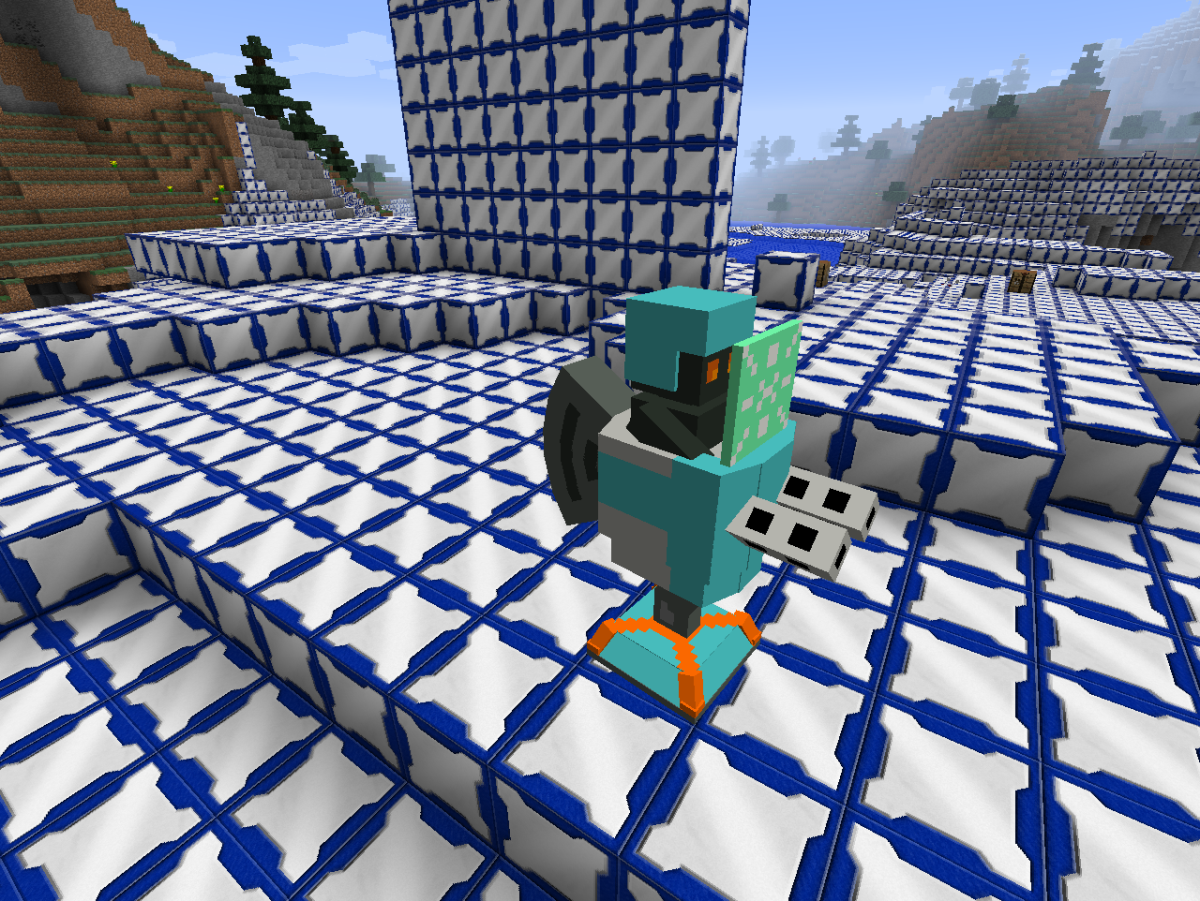 -Shoots projectiles in a radius of 10 blocks.
-The shoots are slow to allow you to hit them, if not it would be impossible to hit him.


Biome: Infected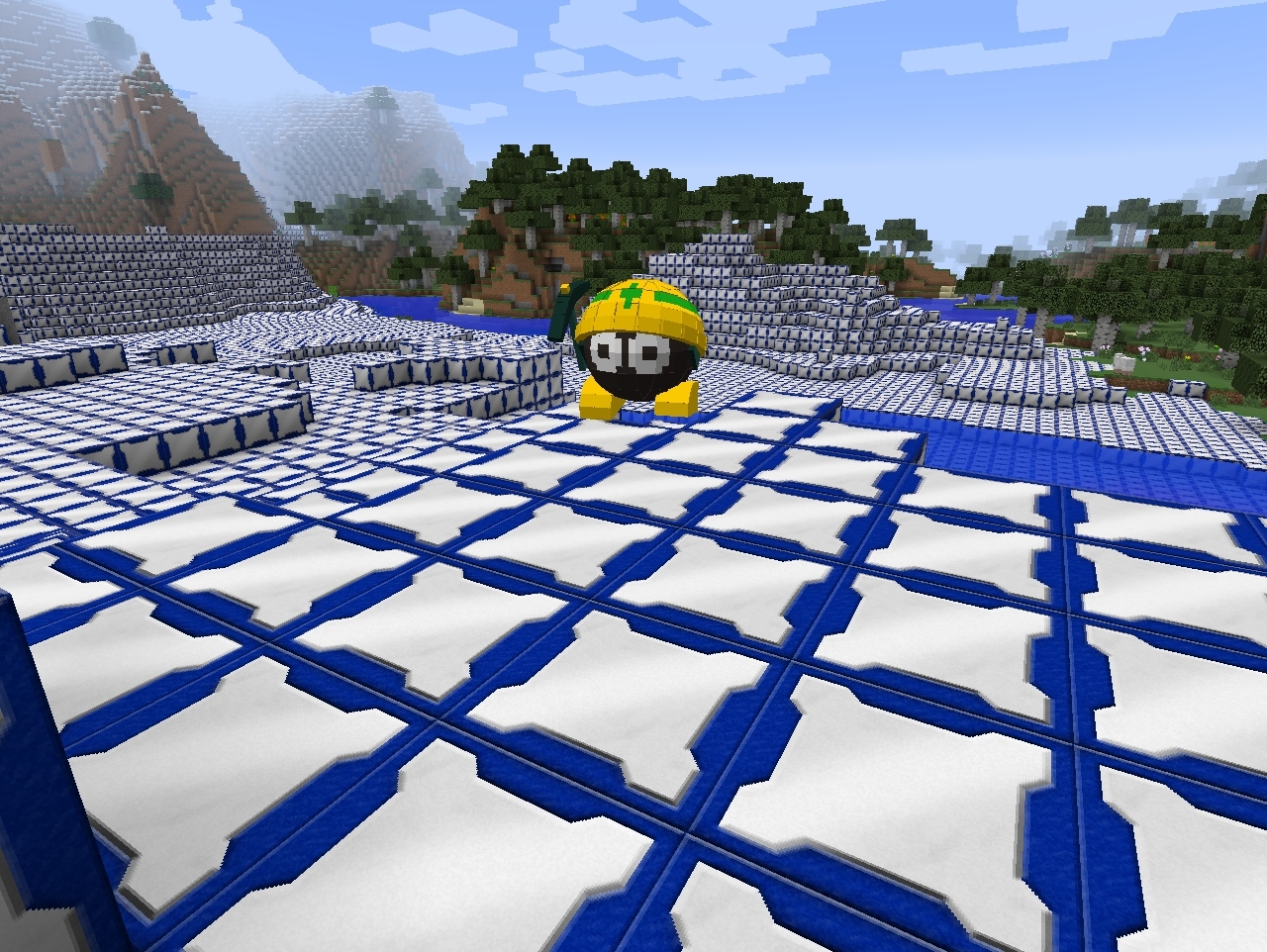 -Spawns randomly in the world
-All the virus spawns there at night
-Made out of area1 blocks
-No random structures




Recipes (Old!)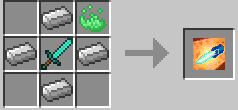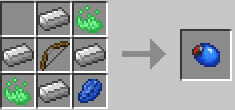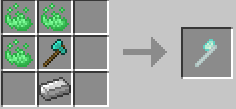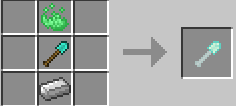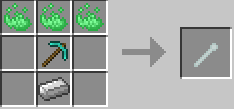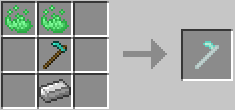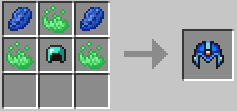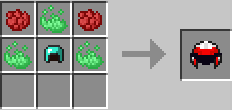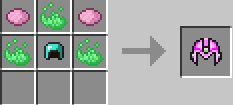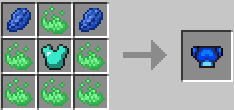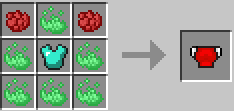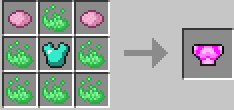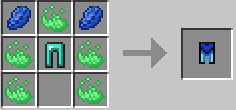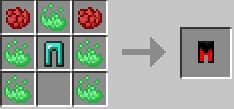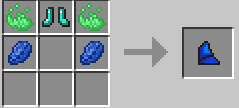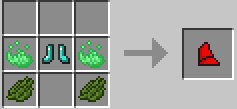 (I'm really sorry, It's a bug)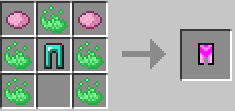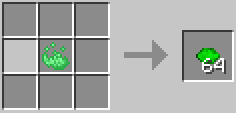 (Plasma, Used as Megabuster ammo)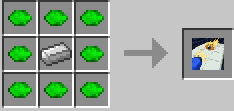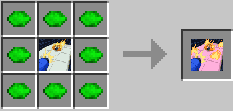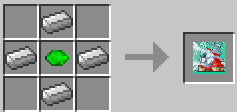 (Changed to 3)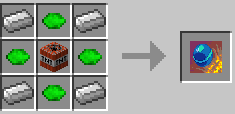 (New!))

Megamod V0.32B Showcase! (new!)


Old showcases (V0.03 and V0.01)
Video from Dragoon Bros! (SpittinFire)


Video from SydroGaming! (MrMinecrafter101)


Video from DUME85! (irdoom1337)


Video from MalaxTronix!


Video from TheAMCNinja!


Video from EmeraldForVillagers!


Video from PopularMMO!

Spanish Showcases
Video de Telemanco! Version 0.03, minecraft 1.7.10


Video de HelldogMadness! Version 0.01, minecraft 1.7.2

---------------------------------------------------------------------

LEGAL STUFF

0. USED TERMS
MOD - modification, plugin, a piece of software that interfaces with the
Minecraft client to extend, add, change or remove original
capabilities.
MOJANG - Mojang AB
OWNER - TmmCrafter, author of the MODs listed in the webpage.
Under the copyright terms <https://account.mojang.com/documents/minecraft_eula> accepted when purchasing Minecraft the OWNER has full rights over their MOD despite use of MOJANG code.
USER - End user of the mod, person installing the mod.

1. LIABILITY
THIS MOD IS PROVIDED "AS IS" WITH NO WARRANTIES, IMPLIED OR OTHERWISE.
THE OWNER OF THIS MOD TAKES NO RESPONSIBILITY FOR ANY DAMAGES INCURRED
FROM THE USE OF THIS MOD. THIS MOD ALTERS FUNDAMENTAL PARTS OF THE
MINECRAFT GAME, PARTS OF MINECRAFT MAY NOT WORK WITH THIS MOD INSTALLED.
ALL DAMAGES CAUSED FROM THE USE OR MISUSE OF THIS MOD FALL ON THE USER.

2. USE
Use of this MOD to be installed, manually or automatically, is given to the USER without restriction.

3. REDISTRIBUTION
This MOD may only be distributed where uploaded, mirrored, or otherwise
linked to by the OWNER solely. All mirrors of this mod must have advance
written permission from the OWNER. ANY attempts to make money off of
this MOD (selling, selling modified versions, adfly, sharecash, etc.)
are STRICTLY FORBIDDEN, and the OWNER may claim damages or take other
action to rectify the situation.

4. DERIVATIVE WORKS/MODIFICATION
This mod is provided freely and may be decompiled and modified for
private use, either with a decompiler or a bytecode editor. Public
distribution of modified versions of this MOD require advance written
permission of the OWNER and may be subject to certain terms.

DOWNLOADS (NEW!)
Before download:
Put the Minecraft forum links in youtube please!
You're allowed to:
-Play whit this mod
-Share this mod post
You're NOT allowed to:
-Say you're the mod author
-Gain money whit this mod (Adfly links, for example)
-Repost it in any site without permision
If you agree:
MegaMod-0.01 [1.7.2]
MegaMod-0.03 [1.7.10]

MegaMod-0.32b[1.7.10]

Early Beta:
MegaMod-0.27[1.7.10]
This beta Won't crash, but have lots of bugs and it's only to test the new things in creative.
Feedback for the beta is very appreciated, and any video showing the new content too!
Remember:
Use forge recommended build for the mod.
This is a pre-beta. This is NOT the final one, and can be improved a lot.
So, feel free to comment, report bugs, and say ideas!

MODPACKS! (technic)
Thanks!
To:
MCFUser: Understanding 3D modeling
3Liminator: Sounds problem fixed =)
DragonManiac: Helping him i learned a lot
VergiltheDarkSlayer: Dimension idea
leonelmegaman: Great models for the Scuttle virus, and spikey virus too!
Rockman.EXE: Ideas for the rolls bow, recipes, and some more items.

And to all the people that comment in this thread before the first version was out! You're great!


Contributors:
KnightDemon, modeller and animator from digimobs.
Amazing mob modelling for Mettaur and Gunner. Tester

MalaxTronix
useful info about every thing I want to add! Tester

Byto007
Modeller for WideSword (in progress) 3D armor, 3D BattleChips, and some others things. Tester

Leonelmegaman
Modeller for Scuttle virus and Spikey virus. Tester

Shiro
New textures for the armors, disk, help with the weapons and bugtesting



Anyone can help in texturing and modeling if he/she want.
The ideas for the mod are appreciated!
If you want to help in this mod, only say thanks. that's all i need!

-------------------------------Sponsored by-------------------------------
https://apexminecrafthosting.com/




Do you want a hosted minecraft server? Take a look to Apex Minecraft!
--------------------------------------------------------------------------------


TmmCrafter.