Ininja13
Tree Puncher
Join Date:

8/18/2011

Posts:

38

Member Details
What is Castle Defense Mod (CDM)?
Well CDM is amod that makes a new game mode for minecraft.
What Do you do in this mod?
In this made you are king of this land

and you must first
1)Find CastleStone
2)Build a Castle
3)Make villager/Job blocks so you can rule over the people
4)Take the game of peaceful and fight wave after wave of enemies(randomly generated and randomly placed about 1000 to 10000 squares a way form your Castle)
What is CastleStone?
CastleStone is a tough (meaning that creepers can not blow it up)

common stone that has the power to do the impossible:
if you make a perimeter with this stone and only this stone, no enemy mobs can spawn in that area no mater how dark it is making a safe zone.
Maker's note:I want to make it so CastleStone is
1) fast and easy to make or find because you need a lot of it
2) make it have hit points so mobs can destroy it but not so easily (and if you hit it will just work like a normal block)
Any new items?
Yes many: CastleStone,Flags,villager\job blocks,Castle gate,target bow,Castle trunk,king armor,king sword,other weapons,king's scepter,and much more.
Are there going to be new mobs/npc?
Yes lets just start with the friendly mobs
The villagers
They spawn out inside the CastleStone area(only if there's room and only a few at a time)when they spawn they will look for the nearest villager block and use the wood (or dirt) in the castle trunk to make there house then look for a job block.
Jobs include:
Lumberjack
Gets wood and plants trees
Knight
Melee fighter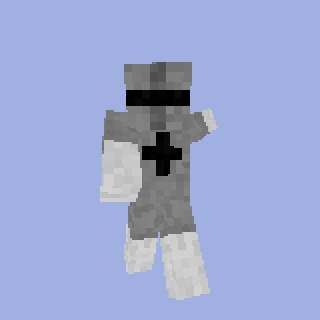 Archer
Ranged fighter
Chef
Cooks food
Farmer
Makes food
Repair Man
building and heals castle stone
Digger
Digs for dirt, stone, and ores.
Scout
Runs out to see were the next wave of enemies are and give an ETA in days.
The Enemies
Just a few to name right now:
Battering ram team
A group of men with a battering ram that will try to break down your wall
Assassin
A dangerous mob that is invisable until you or a villager bump in to it or it is attacking, it can open doors but will not attack you in your sleep (due to rage quit) but when you awake it will attack you.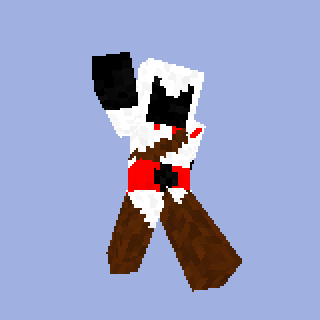 Spy
Spys will turn into one of your villagers and will attack you when the times is right
Traitors
When a villager is un-happy (killing there family, no food, or something like that) for so long there eyes turn red and they will start attacking you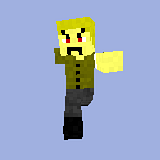 Is this your idea?
yes and no
Yes it is my idea that i am working on, and no it is not all my idea I came up with while playin the game "dwarf fortress" and looking at the "Minecolony","Millénaire", and "Castle Defenders" mods (Please don't attack me for this)
do you need help?
yes I am a C++ coder and even if java's similar I need to learn it and i'm not the best artist. if any one would like to join my team please pm me
Show your support for CDM
[url="http://www.minecraftforum.net/topic/561950-wip-castle-defense-mod/page__p__7418527#entry7418527"][img]http://i1105.photobucket.com/albums/h353/i-ninja13/CDM.png[/img][/url]
One more thing where is you to-do list?
right here
Legend:

=not started

=working on it

=art is done

=done
To-Do list
First up stuff/the meat of the mod
learn some java

Make it so it's a game mode
Thinking over mod to make it better

Make mod playable

Make a set up time when no enemy mobs spawn

Blocks
CastleStone



Job blocks

Weapons
King's sword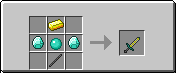 Target bow

Make it so the target bow can target to mob you want to kill(and not just random mobs that are near you)

Think of more weapons

Armor
King's Armor

Speed boots

Ninja boots

Think of more armor

Villagers
Skins

Really think about how they spawn

Make it so they talk

Jobs

Enemies
Other Objects
Cut Diamond Gem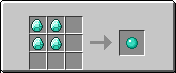 Steel Stick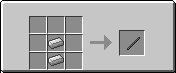 Happiness
The happiness of the villagers are very important
If they're happy they will work at 2x the speed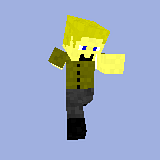 If they're so-so nothing happen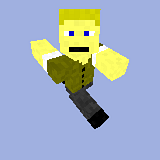 But if they're mad they will turn into a Traitor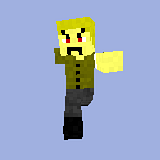 APIs used so far
SpaceToad's MINECRAFT FORGE

RISUGAMI'S ModLoader
Mod team so far
Art: Ininja13, doomtower5
Coding: Ininja13
Modeling: Ininja13