sgt_swifty

Carpenter
Join Date:

7/3/2011

Posts:

50

Member Details
this is not going to be easy to create by myself considering i cant code from scratch and have very little scripting knowledge but i have the idea and all the stuff that i think should be added all i need is the scripter. you will get most of the credit for the mod and i would be extremely appreciative for your help.
idea :
on the first Phase it will be constant rain like a flood. and rivers will overflow.
on the second Phase the rain will continue and all lava will turn to cobblestone and all fire will
burn out.
phase 3 the rain will stop and the top block layer of the world turns to water and flow down to the ground.(or block level 88 and it cant replace old blocks if possible
if you wish to go outside and get supplies after the flood you will need a suit
also the water has to be cleaner and clearer so its easier to see
and tnt shouldent explode underwater
also the phases should last around one minecraft week or so.
crafting recipies






air recycler (helmet) (makes you breath underwater)



what i want it to look like ...sorry for my bad pic lol somthing along the lines of that










harpoon its like a bow but it is infinite and takes 3 seconds befor you can shoot again and reel it in like a rod






Underwater tent- creats a small 5x5x3 tent underwater when you



place it and power it with redstone with air inside it. made of
wool.






underwater tnt- Self explanatory glass around the tnt.









=

can be color changeable depending on what wool is



used and can be colored using dyes
For textures
the helmet will look like iron helmet with glass infront?
hapoon might look like a small handheld cannon
the tent will look 5x5x4 or 3 and be white wool (dyable) and have a bed inside
the underwater tnt will have a overlay of glass over it
and the sponge will be regular sponge with color correction over it or something
Mobs:
Fish? peaceful
sharks? mo' creatures? hostile
giant squid RARE a larger version the regular squid but is red and hostile
New Blocks:
Tent spawner makes the underwater tent
sea urchin the effect of cacti
underwater tnt explodes underwater but destroys blocks.
coral
oceanite


also Should there be a portal to a new dimention were the atlantis disaster happens or should it happen in the regular world
maby you could get some of the scripting from here
clear waters
http://beta.mcmodcenter.net/index.php?/files/file/9-crystalclearwaters/
(please note its 1.7.2)
scuba helmet and coral
http://www.minecraftforum.net/topic/113054-166-173nandonalts-mods-coraltreesa-lot-more/#Scuba
(please note 1.7.2)
there has been no coding done so far...
Put your ideas here
Done atm (artwork)
diver skeleton

Giant Squid

Harpoon
This is what the diver skeleton will look like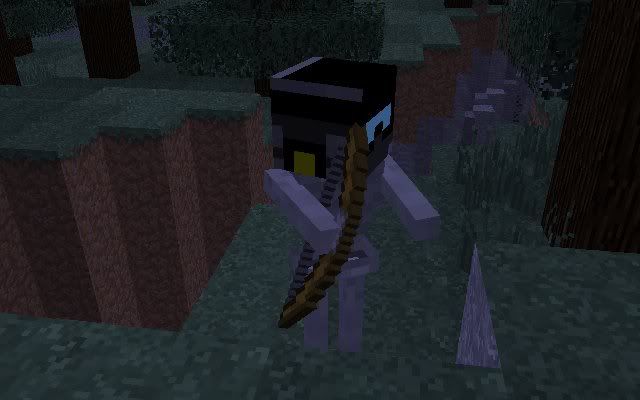 possibly a submarine might be added
posible underwater tnt
EDIT: i decided that i want to make it another dimention that the disaster happens but it cant start till the player enters it
and the portal shoud be made out of smootstone
and be activated by water bucket
if you do decide to help me make it add me on skype sgt.swifty