Attackid
Out of the Water
Join Date:

11/5/2010

Posts:

8

Member Details
===============================================================
Remake of Nacht Der Untoten from Call Of Duty: World At War: Zombies made by BrandonDGr8
I did not make this map BrandonDGr8 did
I just added new features
This map was featured on Machinima Check it out


Map Download
Release v3.2
Mediafire
Release v3.1
Mediafire
Release v3
Mediafire
What is Nacht Der Untoten?
Nacht Der Untoten is the first map from Call of Duty: World at War: Zombies. This is an pretty close replica of that map with the same and also different features. Here is a list:
Always Nightime
Zombie Spawners
Hidden Items
Secret Caves
Pick Axes (don't ask)
Safe Room When You Die
ZOMBIE MUSIC
And Lots more
Pictures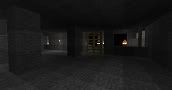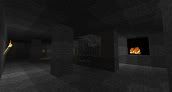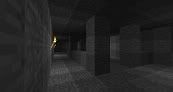 To install
:
If you do not have a program you can use to access archives (I.e. winRAR, winzip, 7zip, etc), then go to
http://www.rarlab.com/
- download and install it.
Once you have a program to extract the .zip archive, go into the folder which corresponds to your operating system. Use your program to extract the .zip to your saves directory. Make sure you rename it to World1 or any number that doesn't collide with any other worlds.
Windows 7
:
C:\Users\Your Windows Account Name Here\AppData\Roaming\.minecraft\saves
Windows XP
:
%appdata%\.minecraft\saves
Mac
:
~/Library/Application Data/minecraft
~/Users/Your User Name Here/Library/Application Support/minecraft/saves
Linux
:
~/.minecraft
Installation Notes
are also included in the .zip file.
Make sure it is on easy, normal or hard
NOT
peaceful
This map was built completely by hand no programs were used help build this (except INVedit :tongue.gif:)
Changelog:
Version 3.2
 - Blocked off entrance to get on top of the building

Version 3.1
 - Fixed exploit to upper level
 - Few minor fixes/bugs

Version 3
 - Initial Release
Thanks to
:
Notch - you are a legend that's all I can say
BrandonDGr8 - without you none of this could be possible he is the original creator (most credit goes to him)
copyboy's INVedit - thanks for the 700+ cobblestone blocks you supplied me with
fireb0rn - helping get this out there
topspin258 - being there when needed
C418's music - your music fitted perfectly with the map
If you have any bugs, glitches, suggestions feel free to comment below.