Franztheboy
Stone Miner
Join Date:

7/27/2011

Posts:

82

Member Details
Dear Community :smile.gif:
Today I want you present my new Modification.
MafiaCraft
The Mod is about the Italian Mafia.
You also need the Modloader to run this Modification.
What does MafiaCraft adds generaly?
MafiaCraft adds Weapons and people from the Mafia scene.
Which things will be added?
A Lot, just look at the recipes:
The grip:only required for crafting
The barrel:only required for crafting
The Big Barrel:only required for crafting
Medium bullets: used by the Thompson and the MG
The Rockets: used by the Bazooka
The Hemp Seed: used for planting Hemp
You get it by destroying Tall Grass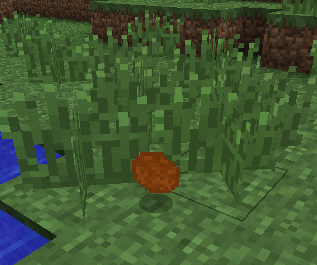 Hemp:A Drug,you can drade with it at the dealer.Dropps a Hemp Leave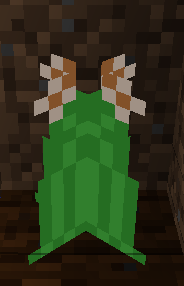 The Diamond Splinter:You can craft a normal Diamond out of 9 of these

The Thompson Clip:only required for crafting
The Baseballbat:A Baseballbat.....
The MG:A new weapon
The Thompson:A new weapon
The Bazooka:A new weapon,shoots rockets and makes a lot of fun :biggrin.gif:
How do the Mafia people look like and what do they do exactley?
Mafia gangster 1:He shoot you up with his MG and drops 0 to 2 medium bullets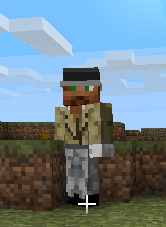 Mafia gangster 2:He shoot you up with his thompson and drops 0 to 2 medium bullets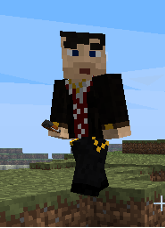 The Drug Dealer:You can trade with him,for one Hemp Leave he gives you one Iron Ingot and rarely a Diamond Splinter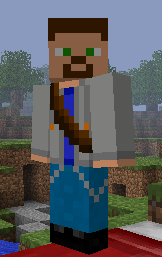 Installation
1.Open up your Minecraft.jar with 7zip for example
2.DELETE THE META-INF Folder
3.Put the Modloader files and the MafiaCraft files into the Minecraft.jar
4.Close the Minecraft.jar
5.Installation completed
Changelog:

V1.1:
Added a Baseballbat
Added Hemp
Added a Drugdealer /added Traiding System
Added Bazooka and rockets for it
Added a Diamond Splinter
Bullets are no longer influced by gravity

V1.0:First Release

Download Links
MafiaCraft V1.1:
http://www.mediafire.com/download.php?47jcqpavlog676x
Modloader:
http://www.minecraftforum.net/topic/75440-v173-risugamis-mods-recipe-book-updated/
Older Versions:
You want more awesome mods?
Then visit this thread of The MineCraftMusic mod by Verse!
http://www.minecraftforum.net/topic/579461-173-minecraftmusic-v12-big-update-with-nyan/
I am waiting for FeedBack :smile.gif: