AwsomeG2

Diamond Miner
Location:

World 1 by the pig farm

Join Date:

2/3/2011

Posts:

774

Minecraft:

AwsomeG2

Xbox:

Don't Bother

Member Details
My first mod so I will be taking any criticism


Animal Burn Mod


With creepers and spiders
_______________________________________________
So, i noticed that when you are building something that has a huge grass area mobs like pigs and cows can get extremely annoying. so this led me to an idea... why not just BURN THEM MWAHAHAH. so i started to look into it and i came up with this.
here's what you may see when you first use this mod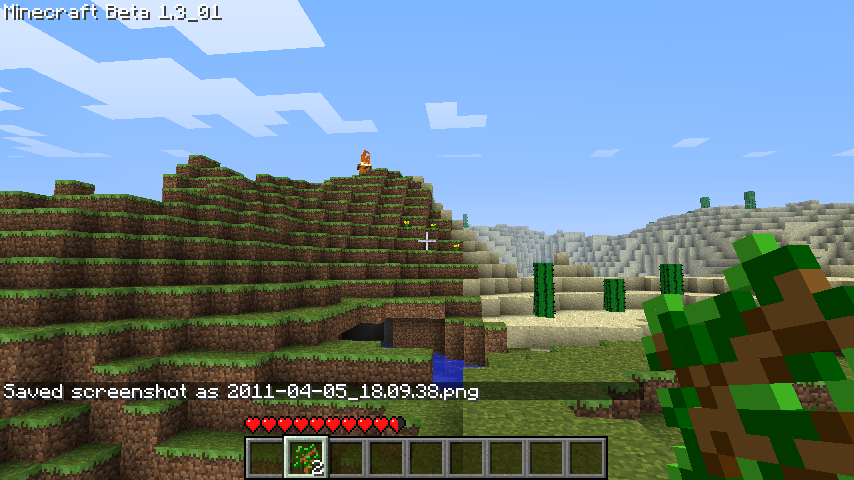 what it does exactly is burns them in sunlight, just like a zombie or skeleton.
This mod does require ModLoader. i am working on more mods like creepers burn in sunlight and also spiders.
Download!
Animals:
V 1.1 [Beta 1.4]
Creeper:
V 1.0 [Beta 1.4]
Spider:
V 1.0 [Beta 1.4]
Older Versions.
V 1.0 [Beta 1.3_1]
Individual mobs!
(may not be updated as soon as regular one)
Cow:
To be Announced
Pig:
To be Announced
Sheep:
To be Announced
NoSound
AnimalBurn:
V 1.0 [Beta 1.4]