Clabbage
Curse Premium
The Meaning of Life, the Universe, and Everything.
Join Date:

4/14/2013

Posts:

57

Member Details
Pyramid Adventure
About the Map
Pyramid Adventure is a game map where the player is a treasure hunter raiding an ancient pyramid. Rumor has it that the pyramid even has a grand treasure room hidden somewhere. It's quite a simple concept and is a nice quick mini game for those of you with little time, taking maybe 20 minutes at most. The whole aim of this map is to get in and out of the pyramid with as much treasure as you can carry but it won't be that simple...
The pyramid is riddled with traps for the unwary adventurer so watch out!
As an added bonus, this map doesn't require any mods or texture packs, it's 100% vanilla!
Also, recently I've been getting quite a few downloads but no replies to this thread. I'd really appreciate it if you guys gave me some more feedback, even if just to say "This map sucks, I hate you for making me waste my time." Thanks


Download
Cant see a download link? Try refreshing the page a few times!
Still cant see it? Here:
http://www.curse.com...ramid-adventure
Make sure you download the most recent file.
1000 Downloads -

1500 Downloads -

2000 Downloads -

2500 Downloads -

5000 Downloads -
Pictures
All screenshots were taken using the Sphax PureBDcraft Texture Pack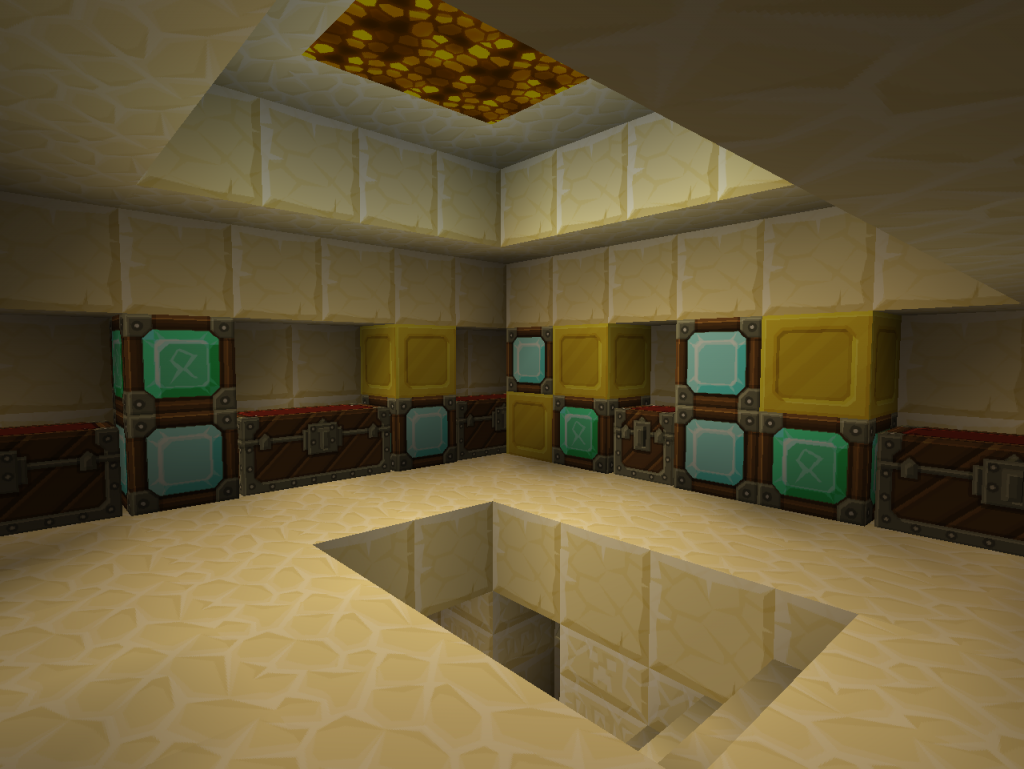 Rules and Scoring
1) No breaking any blocks except for gold, emerald and diamond.
2) If you die then that's it, Game Over (You may need to re-download the map, or use a copy, if this happens as most of the traps won't re set

).
3) Play on at least Easy Difficulty (Hard is recommended).
4) No looking inside dispensers etc. (Chests are allowed).
5) Play on Survival Mode
6) No placing any blocks except for torches.
Gold Blocks are worth 1 point.
Diamond Blocks are worth 2 points.
Emerald Blocks are worth 3 points.
Death incurs a -20 point deduction.
Feel free to post your scores below.
Multiplayer
While this game was originally designed to be single player you should be able to have multiple players at once with minimal glitches, although I haven't been able to test this. If you do encounter any glitches be sure to tell me about them!
Videos
Torbray00:
1.

2.

ClandestineGaming:
1.

2.

VikingTheGamer:

Recommendations
I would recommend that you play this map on Hard difficulty with your brightness turned most of the way down. I found the map more challenging, but also more fun this way.
Note
This is my first ever map (and post as well) but I have put a lot of time and effort into it and I hope you don't just pass it over because of this. If you do download this then I would like to say a huge thank you to you as it really means a lot to me!