Glaerd
The Meaning of Life, the Universe, and Everything.
Join Date:

12/30/2012

Posts:

44

Minecraft:

GlaerdTheOne

Member Details
The topic you're going to read is an outdated version !
Go check the new one here !
http://www.minecraftforum.net/topic/1818075-server-lands-of-alagaesia-new-rpgbuilding-concept-7000-x-5000-blocks/
Hello people,
I have a project. I've been for these past two months recreating a fantasy world. You might know what i'm talking about if you ever read the book
Eragon
or any of the books of the
Inheritance Cycle
by Christopher Paolini. This world is called Alagaësia. If you never heard of it, it looks like this :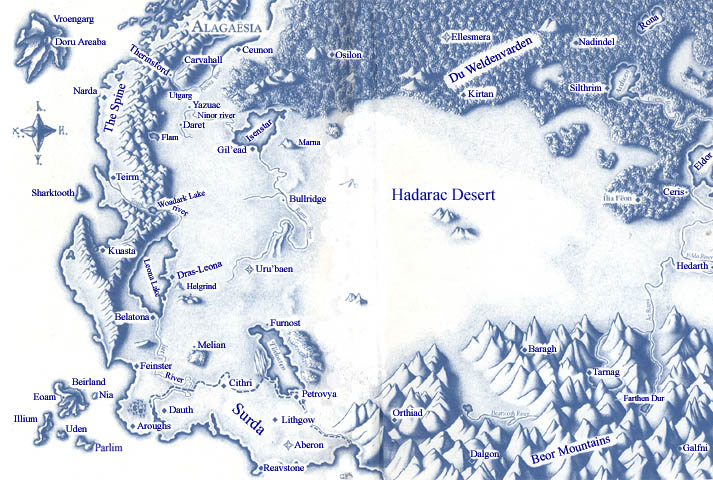 As you can see, it is gigantic! In the book, Eragon travels on the back of a dragon from the top to the bottom of the map, it took two days of flight. So, if we consider that a dragon flies at 50 km per hour, this map is 3000 km long and 2000 km wide...
Even if the scale is not respected, i reproduced this map in 7000 blocks long and 5000 blocks wide.
It is pretty similar to Alagaësia as I think it would look like because I also took care about the elements of description of the landscape told in the book.
Well, let me show you the result :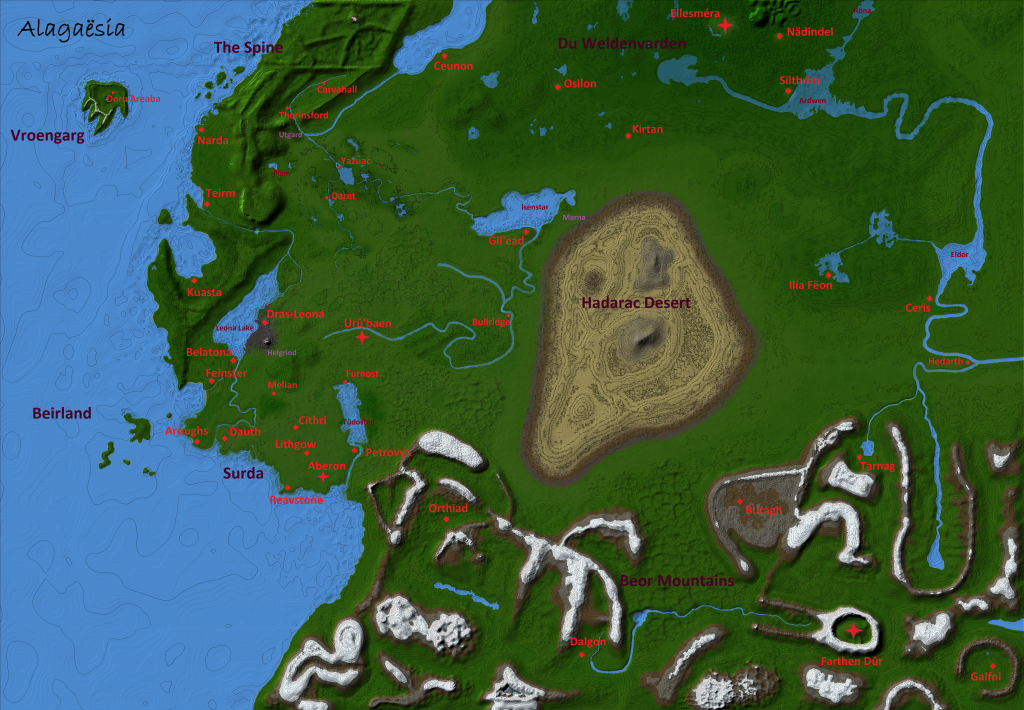 I can assure you that it has taken a hell lot of work! I've done it with worldpainter, and it can be converted into a minecraft map!
This will be a one year project. So, I'll need a server and motivated people investing time to build the villages and cities of Alagaësia. You can send me a message with your mail address in it if you are interested! I hope that this project will be a success. Lets make this fantasy world real!
Glaerd
Last edited by
Glaerd
: May 22, 2013