blaze1997
Diamond Miner
Join Date:

10/2/2011

Posts:

728

Member Details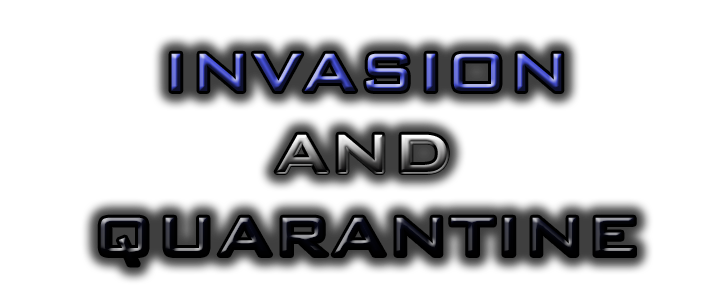 Invasion And Quarantine takes place in a country known as Solanum, and the player is a man who has to save his country after it lost a war and was taken over. As you play this map, you will learn the other country is not the only enemy.
The map is best when played with the texture pack that comes with the map (which is the progress so far on Invasion and Quarantine 3: Revenge's texture pack)! Have fun with the map!
Liked The First One?Click Here To Check Out The Sequel
NOTE: The map comes with text documents for Notes, but it also comes with mp3 versions so you can play as you listen to them as you play
NOTE:The map can only be played in SSP now. It has some changes that make the ending better, but they will be messed up in SMP.
CheetoFactor
Invasion And Quarantine By: Blaze1997- Bravo! Balls to you sir! Great map, scenery, plot, challenge, everything! It seems like one of those adventure maps the yogscast would play! But excellent job. Do play this map if your reading this! Suggestions might be make it a bit longer, cause I wanted MOAR! I actually chose to book it and let the infected die! But I'll shut up. *spoilers*

testacc789
Oh yes, sweet story maps, I loved this map from the bottom of my heart mostly because I love story-lines that are different from the "YOU A RE A PRISONER, YOU WANT TO ESCAPE." This map starts off with you in a home where they give crappy gear, 2 wooden swords and some leather armor, and arrows but no bow. The paths were made of gravel so they were easy to see, but the first combat experience in the map both of my swords broke, There are way to many zombies, but thats probably to somebody's liking, plus its made to fit the storyline. They almost instantly give you iron armor and a diamond sword which is a great downfall. I guess I kinda want more of a challenge, maybe just a stone sword, or a couple of iron tunics? Im going to get straight into the rating: I rate this 7.5/10 For the insane amount of mobs, How my minecart wasn't there for me and I had to walk the whole way to the capitol, and How the storyline ends so suddenly with no warning. This is a very simple, but short map that I would suggest to anyone who loves a great storyline.
ElectroMixtraf
Invasion And Quarantine - Ratings: 8.5 Out of 10 ( If you want a Quick but Challenging Map then I STRONGLY Recommend You to Go and download This map!The whole Story of it is Dang Right Amazing!)
Clingcreeper
Overall Score: 8.75
This map was a story of war, infection, and a lot of useless coal in furnaces. I was the last hope, and I was the last one. I liked the use of redstone to simulate blood on the floor. I also liked the use of .txt documents simulating diaries. This map is a map not to be missed.
Concept: Save a country and possibly the world from an infection
Playability: Solid storyline, but it could be longer, plus people could easily skip parts of the map and continue
Entertainment: Split storyline, I reccomend playing twice
Replay Value: High
Random note: As I rode a minecart to the other country, I realized how selfish I was. And i accepted it. I then proceeded to go and blow up the nearest Taco Bell.
pokert54
Great map! However, the amount of creepers ruining the map SUCKED! Also, the minecart to the fortress was gone.
IAmABall
Rated 8.5 Out of 10. This map is GREAT! It has a awesome story line, and alternate endings. I recommend to try this map out for anyone! But only 1 problem, It isnt long enough!

Great Job Blaze!
Official Trailer
Tekhnique Gaming
The Tiger Spot
Cybersnake00, Shadowphang00, And Myself
ThaGamerDudee
SamFrosty23
Part 1
Part 2

ThreeAmigOpz
Part 1
Part 2

Rsmalec
Show your support for the map with one of these signatures!