rsmalec
Curse Premium

Portal Expert
Join Date:

2/9/2011

Posts:

5,392

Member Details
This version is NOT compatible with Minecraft 1.5. Specifically, the texture pack needs to be converted. I have no ETA on an official fix.
GARFIELD DIGS IN, v1.9
















A custom puzzle map for Minecraft
by rsmalec
http://www.youtube.com/rsmalec

April 30, 2013 LP by QMagnet

Get the Map Here:
v1.9 from Curse
PLEASE reply here with feedback and include this link
http://www.minecraft...t/topic/439789-
in any youtube videos.
















Jordan plays...
















*** NOTE: YOU MUST USE THE "GARFIELD DIGS IN TEXTURE" pack for this map or it will NOT look like anything! ***
Installation
------------
Take the "Garfield Digs In Texture.zip" file a copy it into your .minecraft/texturepacks directory.
Take the "Garfield Digs In 1_0" folder and copy it into your .minecraft/saves directory.
I've also included a custom Garfield skin (originally by Hadowkai, but I brightened up the colors a bit).
Foreword
------------
This map is VERY VERY short, but it's packed with love. And lasagna.
This map was made as a surprise for my 8 year old, who is a huge fan of Jim Davis' "Garfield" comic.
If you are familiar with that comic, you should find some familiar themes. If not, I think the map is still understandable, but perhaps not as fun.
This is the first map I tried making with a custom texture pack.
I hope you enjoy!!
RULES
------------
RULES are very simple:
- Follow the storyline through a series of "comic book panels"
- Each panel contains a small puzzle (or puzzles) that will open the door or reward you with a key (button) to the next panel.
- Don't break any blocks unless instructed to
- Don't craft anything unless instructed to
- Your score will be determined based on the food in your inventory at the end
- High score is 69 points (as of 1.1)
I have been notified of a 'bug' in v1.0 that I haven't fixed - it's slightly humorous.
There are eggs in the refridgerator. When you shoot them out with a button they get stuck and sometimes turn into chickens, which suffocate inside of the refridgerator.
But it also made me realize that hidden dispensers have a different sound if they are empty

















Screenshots
Jon's Bedroom
Jon's Backyard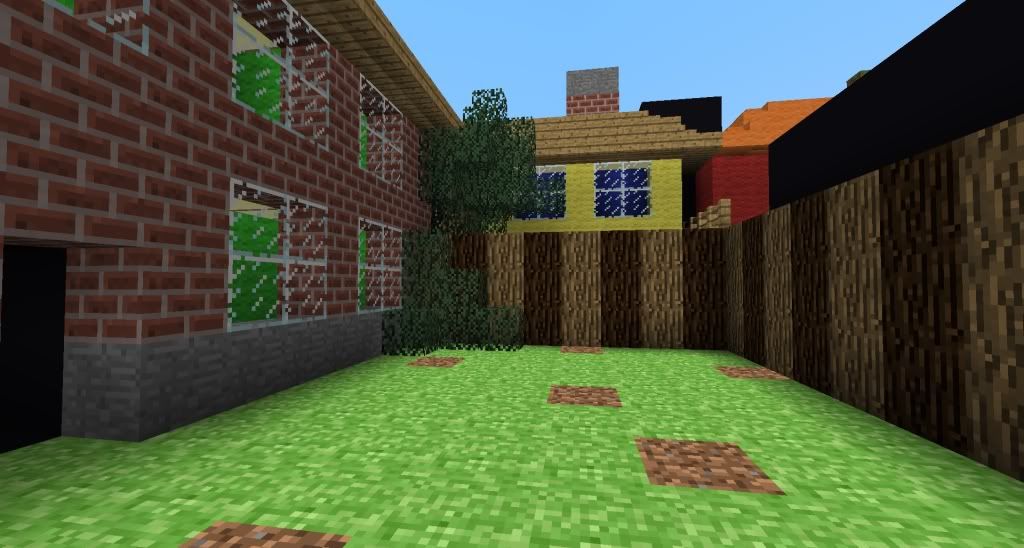 Jon's Living Room
Garfield on the table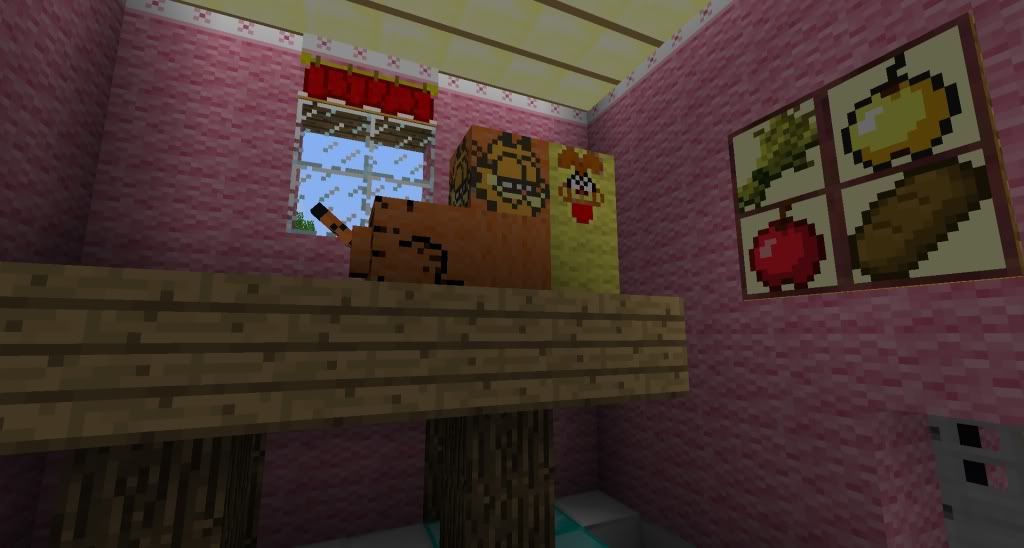 Jon's Kitchen
This map is released under Creative Commons license: Attribution CC BY
http://creativecommo...icenses/by/3.0/
All images in the texture pack were HAND-CREATED by me using Paint Shop Pro, with inspiration from the works of JIM DAVIS. No images were directly copied.
-= If you enjoy my maps, tips, and ratings (click image in my signature); please consider donating so that I can keep improving. Donators will get advance copies of ALL my future maps, skins, texture packs, and mods.=-
Last edited by
rsmalec
: Dec 21, 2013