Sacheverell
Retired Staff

Silver Voicemin
Join Date:

12/9/2010

Posts:

2,222

Minecraft:

Sacheverell

Member Details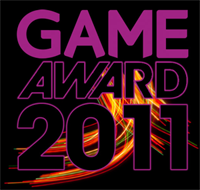 Should Minecraft Win the BAFTA Game Award for 2011?
The British Academy Video Games Awards have listed a number of hot 2011 titles (including LA Noire, Skyrim, Portal 2 and others) - included on this list is, of course, our favorite sandbox building game! Do you think
Minecraft
should beat out other, larger triple-A titles? If so,
head on over here
and make your voice heard - vote for
Minecraft
today! BAFTA will have a livestream of the awards ceremony on March 16th, so regardless of what title you vote for, feel free to give the ceremony a watch.
Pocket Edition Updates
Recently,
Minecraft - Pocket Edition
saw a major update, which included Survival elements, new blocks, monsters and more! While the Android version of the game is already updated (simply by starting up your game, if you haven't already), the iOS version update is still pending. It is expected to arrive in the very near future. In the meantime, you can check out the
full list of updates
, or view a list of the added features below:
New Game Modes
Creative (All worlds created before alpha 0.2.0 will be in creative)
You can fly. (Press the jump button twice) Press up or down arrows twice to ascend/descend.
Survival
There is no crafting yet
Caves have been worked on a little. (zombies get stuck in caves)
Some materials (Tools and anything that can not be naturally acquired) are in infinite stacks which is indicated by ∞ (infinity) symbols.
When an item you have 0 of is selected your fist is shown.
Added Hitpoints Bar same as computer version (health will slowly regenerate, similar to peaceful difficulty in the computer version).
Added Air Bar when under water (you can now drown and die)
Added Death with options to respawn or go to main menu.
Sand and Gravel still aren't affected by gravity.
Mobs
Sheep
Zombie
New items
Stone Shovel
Stone Pickaxe
Stone Axe
Stone Sword
Shears
Doors
Fences
Fence Gates
Cactus
Gravel
Bukkit Site Changes
Have you ever wished that the Bukkit site was a bit more user-friendly for downloads? Was the old interface counter-intuitive and difficult to understand? The Bukkit team seems to feel the same way, and has now updated their site to a more
streamlined, user-friendly layout
! Bukkit developer EvilSeph summarized the changes:
Quote from

On the surface, dl.bukkit.org, presents you with a landing page that gives you precisely what the average user of our product or prospective users of our product want: a link to the latest download and some helpful links in an attractive design. When designing the landing page, we wanted to appeal to the consumer, rather than the developer. We wanted to provide consumers with a clear indication of where they need to go to get the latest download link and feel we have achieved that with inspiration from Mozilla's Get Firefox page. On top of this, we wanted to provide users with obvious links to answer their most pressing questions so that no one feels lost when trying to get started with Bukkit.
Last edited by
Telshin
: Mar 30, 2012