GHOS7EH
Tree Puncher
Join Date:

9/2/2011

Posts:

29

Member Details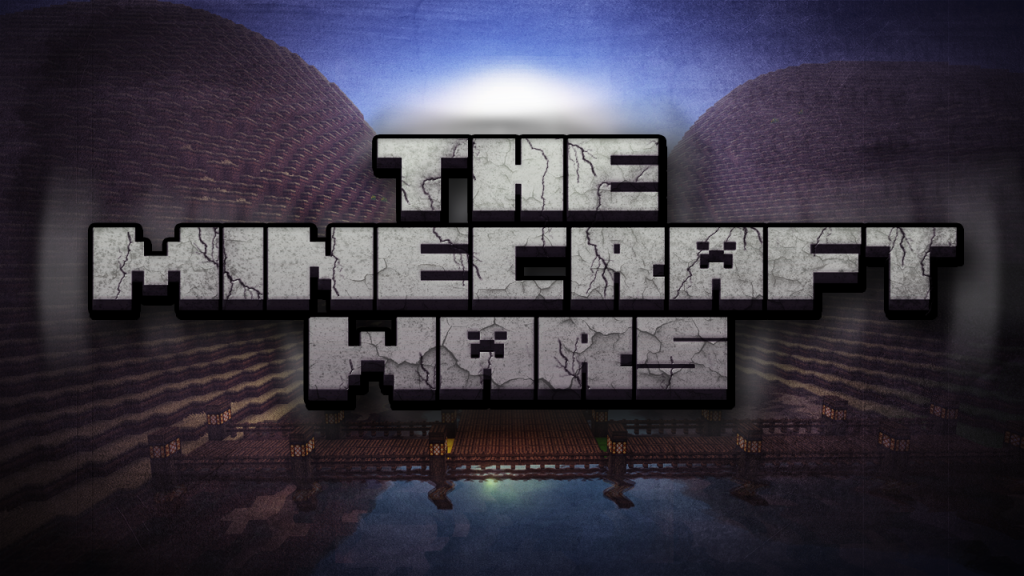 Hey guys! Welcome the the official forum thread of oGhosteh & Suttyyy's new series The Minecraft War's we though we would make this thread to make it easier for our current subscribers to get a better understanding of the series as well as informing you guys about it.The Minecraft Wars is going to be the latest in a long line of Minecraft series made by both myself and suttyyy but like in the past were coming together for this series to make it even more epic!
Below is an announcement video that we made to let our subscriber's know that the series
was coming, Were planning to do a introduction video soon explaining the rules a little more
The Minecraft War's - Introduction Video Serie's Basic Explained
The Minecraft War's - Announcement Video
The Series Basic's
:
There are two players: oGhosteh & Suttyyy
1. - no repetitive spawn killing
2. - You can't attack the other player in the safety zone
3. - You can have one secure single chest anywhere on your island nothing in this
chest is allowed to be stolen by the other player, a secure chest is indicated by a sign
above or next to the chest saying "secure chest", try not to place other chest near this
to avoid confusion
4. - Stealing is allowed, But your not allowed to steal from the other players secure chest
5. - You can take each others animals, but cannot kill them (not from farms, wild ones only)
6. - You can not vandalise things that are not related to the challenge (for example
if the challenge is make a wheat farm you cant just go round breaking saplings and
destroying the other players house, but you could break down the fences around
the farm or jump on their crops ect;)
7. - Main challenge = 5 Points Bonus Challenge = 3 Points, For every death you
lose 1 Point
8. - The bonus challenge can only be attempted after you have finished the main
challenge and once both player complete the main challenge the bonus challenge
expires
9. - The winner of the main challenge every episode can choose one item or a one
stack of anything in the other players possession
10. - At the end of every challenge/episode, if a player hasn't completed the main
challenge, he can complete the challenge off-cam to avoid that player getting at to
much of a disadvantage and to keep the series fair
12. - No breaking any blocks on the bridge (if you get it blown by a creeper you have to
use your resources to repair it)
12. - Do not leave the island
13. Each player is going to record and upload their POV to their channel so we'll almost
have to different series
If you have any questions regarding the series, comments or ever constructive criticisms, be sure to post them below we both appreciate and encourage you guys to get involved and help shape this series to make even more epic
Latest Video's In The Series :
Ghosteh's POV Ep.1
Suttyyy's POV Ep.1
Our Youtube Channel's:
oGhosteh:
http://www.youtube.com/user/oGhosteh
Suttyyy
http://www.youtube.com/user/MaNiiKZzHD
Both of our channel's are partnered by Machinima So you can expect some great content if you do decided to Subscribe!
The Minecraft Wars Show!
The Minecraft Wars is a Show on both of our channel's if you want to keep up to date with the series be sure to check them out
oGhosteh - Minecraft Wars Show:
http://www.youtube.com/show?p=zZ2AO8VSj_Y
Suttyyy - Minecraft Wars Show:
http://www.youtube.com/show?p=EwMr0g4w8lA
A poster design which is required for the youtube show
Were also planning to do a special video towards the end of the series with subscriber's Team Ghosteh Vs Team Suttyyy but we only gonna choose the most active user to be in our teams so be sure to stay active if you want to be involved with that
Map Download:
Below is a download for the map be sure to use it in your series or just to play on and fun
http://www.zshare.net/download/99161056407f845f/
Disclaimer; We know there are similar series out there and we are not claiming to have come up with the idea behind this series but we are changing it significantly to something we feel is very different to anything else out there, only the main aspect of the series is going to stay the same